Commentary 21 Mar 2010 08:10 am
- In case you were wondering what happens to old animation studios, I thought I'd post this flyer I received in the mail yesterday. It arrived just in time for the release this week of the Astroboy DVD.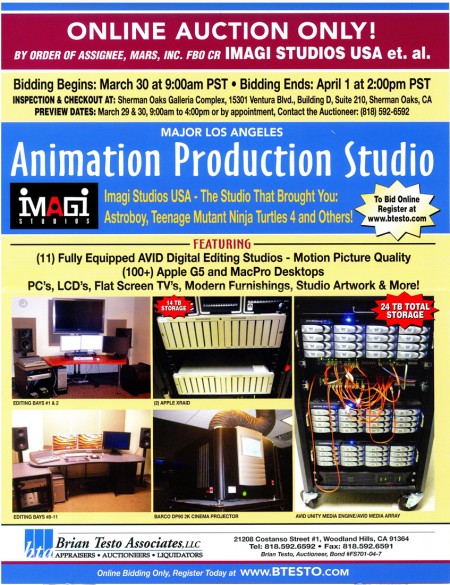 1
(Click any image to enlarge.)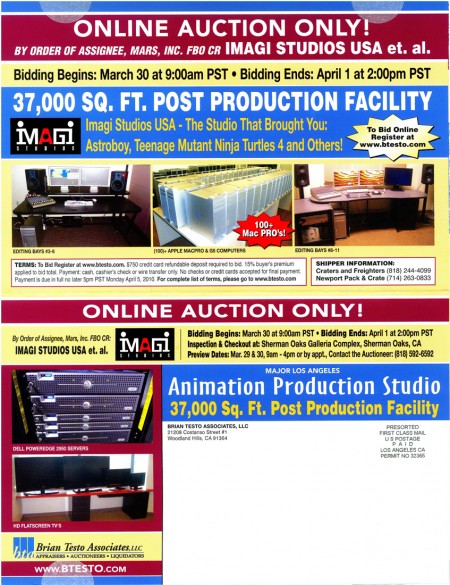 4

Not a pretty site. All those cubicles (on pg. 3) were once filled with people manipulating images of Astroboy and Ninja Turtles. Now they're just piles of objects to be sold. Perhaps another adventurous producer will buy it all to start a new production.
But then, I was searching to see if there was a tilted desktop pictured in the whole. Of course not. Lots of G5s though. Wonder if they have any software on them.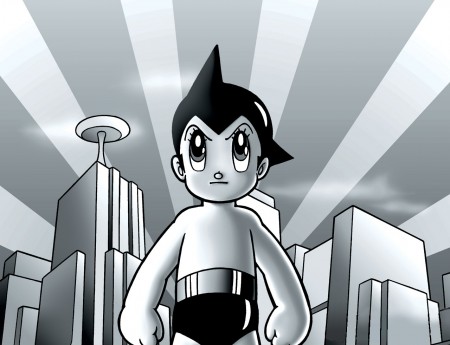 Oh wait. Not that one.
At least, it'll live on in DVD.
7 Responses to "Outta Biz Photo"
Leave a Reply