Animation &Independent Animation &Tissa David &walk cycle 21 Apr 2010 09:20 am
- Here's a walk cycle Tissa David animated for R.O.Blechman's hour program, A Soldier's Tale. This is a tiny scene in the show. The camera is moving in on her, so I tried to adjust her a bit to be able to view this as a cycle.
For a slightly overhead view, wth her walking in 3/4 profile, it's pretty complex animation. The woman carries a lot of weight in her body, and I think Tissa did a great job with her.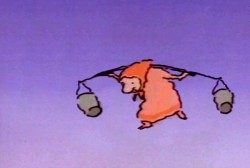 1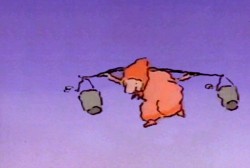 2

The following QT represents the drawings above exposed on two's.

Click left side of the black bar to play.
Right side to watch single frame.
One Response to "Tissa's Old Lady"
Leave a Reply