Animation &Disney 26 Apr 2010 06:53 am
- This is the second half of this scene which is one of several connecting scenes I have from All the Cats Join In. Animated by Ollie Johnston in his very cute style, with panache.
As usual we start with the last image from last week's half.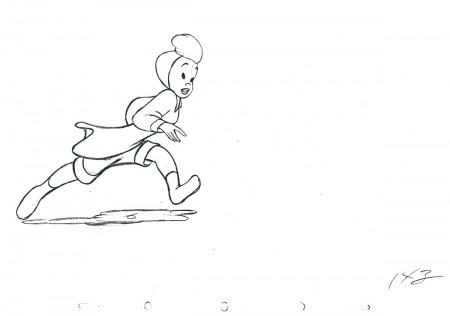 143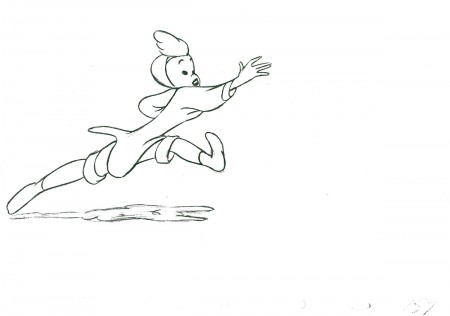 159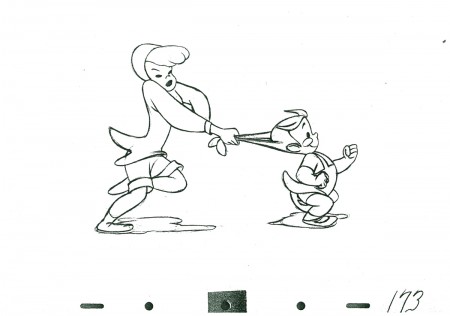 173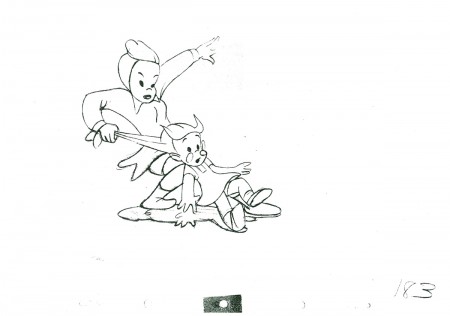 183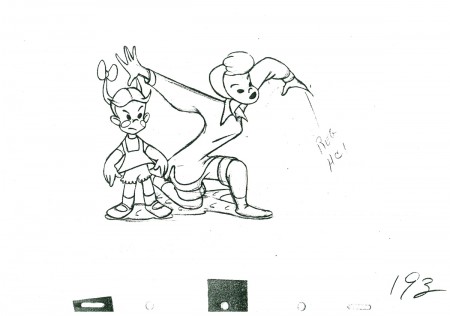 193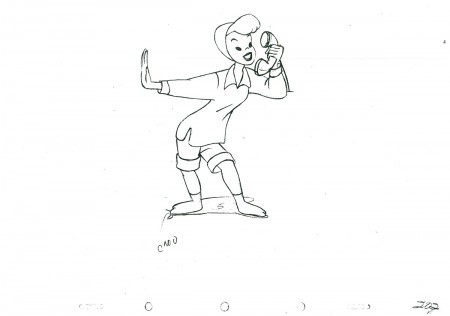 203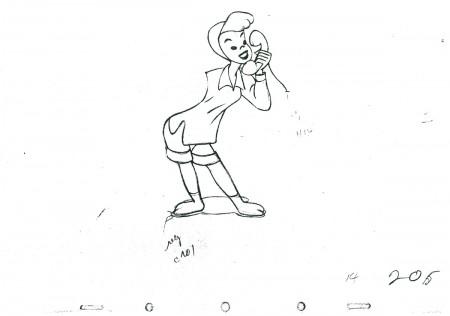 205
The following QT movie represents all the drawings of the scene,
including the drawings that were displayed last week.
It's exposed as per the drawing numbers would indicate.
Click left side of the black bar to play.
Right side to watch single frame.
Many thanks for the loan of this scene by Lou Scarborough.
3 Responses to "All the Cats – pt 2"
on 27 Apr 2010 at 12:12 am 1.David Nethery said …

Ollie ? Are you sure ? The draft credits Fred Moore with this scene. (and Ollie is not listed as having worked on "All the Cats Join In" .

on 27 Apr 2010 at 8:13 am 2.Michael said …

David, I'll yield to the draft and say this is a Fred Moore scene. I just repeated what I was told when given the scene.
Leave a Reply