Animation &SpornFilms 29 Apr 2010 08:54 am
- The bulk of this piece was written in May 2006. I only feel stronger about anything I've said in it and have done some minor additions to the whole.
Matthew Clinton came to my studio in 2003. After a years worth of correspondence between us and my viewing his senior film dozens of times in multiple versions – all of which I found totally enticing and absolutely compelling to watch , I offered Matt a job and did what little I could to support his arrival.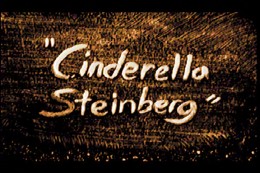 He came quietly into my studio and immediately took hold with his innate gift for masterful animation. What follows are hi-contrast frame grabs from his thesis film, Cinderella Steinberg. I interpret the film as an examination of the overwhelming power of art on the recipient, in this case poor Cinderella. Tomorrow, we'll look at some of Matt's work in the past three years. I urge you to enlarge some of the images; each frame of his film is a multimedia construction in itself. Leaves and dirt and straw and a Steingberg painting.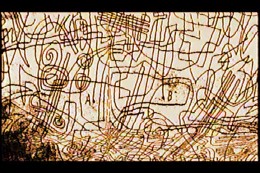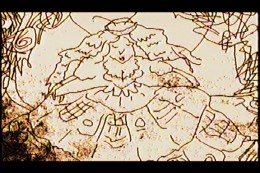 (Click on any image to enlarge.)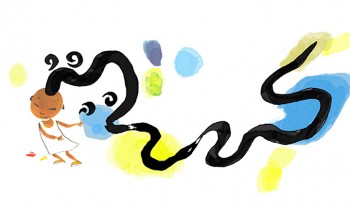 One of the first pieces he worked on was animation for an HBO special entitled HAPPY TO BE NAPPY AND OTHER TALES OF ME. As a new guy, Matt was supposed to be plugging in some animation bits to fill out the show. I gave him lots of pieces that ended up dancing around my less poetic animation. He helped define the art style to match illustrator Chris Raschka's beautiful, loose watercolors.
Then, for the same show, I gave him a number of more limited short films to animate, himself. In the end, the two of us did all of the animation for the half-hour show (about 17 mins) in 2½ months.
Things got quiet for a bit, and he helped define the style of my in-progress feature, POE. We wanted it to match the daring graphics Jason McDonald was putting into his storyboard pages. Matt found a solution once I defined the problem.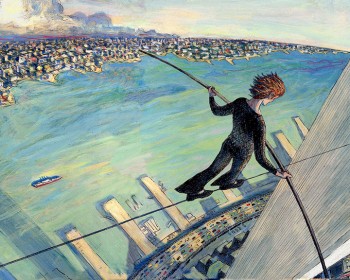 With The Man Who Walked Between The Towers, I dove into the meat & potatoes animation for the 10 min film and gave all the poetic pieces to Matt and Tissa David. By this time, I was aware of the talent I had working for me.
The scenes where Philippe Petit first steps onto the highwire were those done by Matt. Of course, I directed and coaxed elements I wanted from the scenes, but it was magic finding someone who so easily and quietly was able to give me what I sought and do it with such sublime grace and ease and so little fanfare.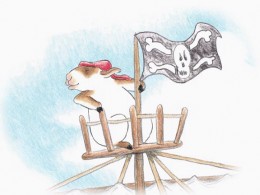 There were three films for PBS's Between The Lions.
Sheep On A Ship is almost completely Matt's. It was a delicate watercolor style from a best selling book that we had to match exactly. Needless to say, it did.
Here are stills from the PBS show,
Between the Lions:
Sheep On A Ship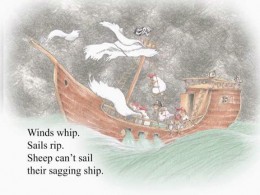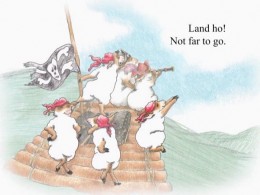 (Click any image on this page to enlarge.)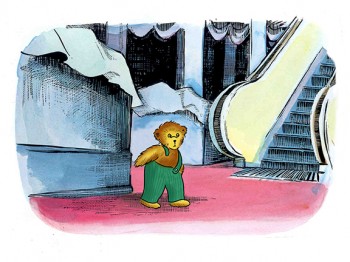 There were also five DVD's we did for Scholastic & Fisher-Price. Each featured a world class, famous children's book and included about 60 minutes of animation to illustrate the book and games included. Jumping over five different illustration styles in a few months and animating emotionally and delicately, Matt was able to always rise to the occasion and perform as a first rate actor with delicacy, grace and charm.
Corduroy for Scholastic/Fisher-Price
I obviously love this guy's work. No doubt he brought a lot of knowledge away from CalArts, but he also brings an inherent world of taste dignity and charm to everything he does; that wasn't learned in school. Matthew Clinton's a rare talent.
By now, Matt just about runs the animation end of my studio and he's earned my full trust and support. It's gotten to the oint where I wonder how I could operate without him.
5 Responses to "Matt Clinton"
Leave a Reply