Animation &Disney &Story & Storyboards 31 May 2010 08:26 am
Hans Perk has posted the drafts for Dumbo, and this has led Mark Mayerson to post the brilliant Mosaics he creates for the film.
Here's a recap of a post I did some time ago, to keep in the spirit of Dumbo. The Pink Elephant sequence.
.
- Once again, thanks to John Canemaker, I have several photo images to display. Some frame grabs accompany the piece.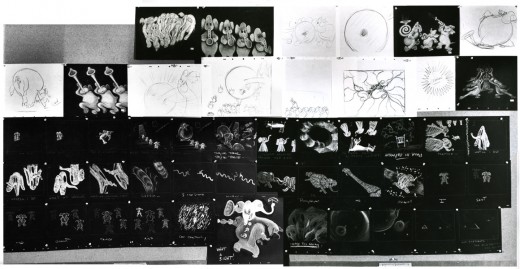 These are rather small images, so by cutting up the large boards and reassembling them I can post them at a higher resolution, making them better seen when clicking each image. It'll take two days to post them all, so this will be continued later this week.
I've interspersed some frame grabs fromt the sequence to give an idea of the coloring.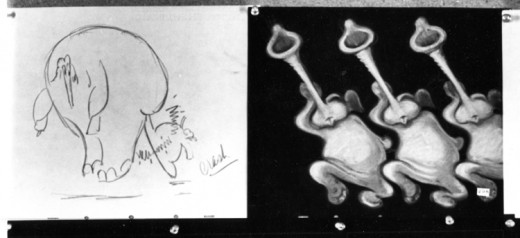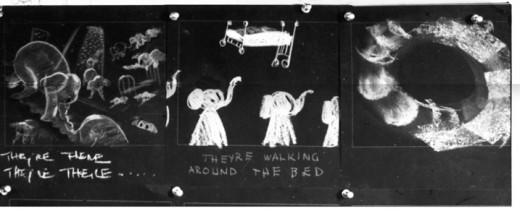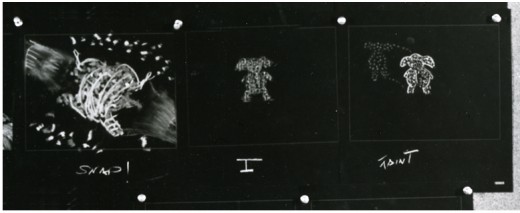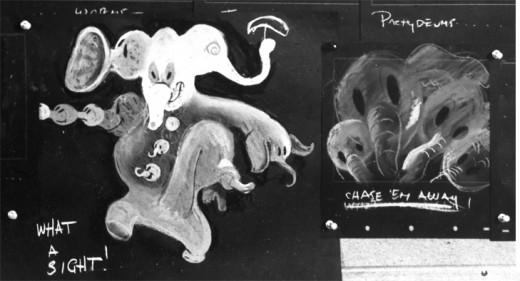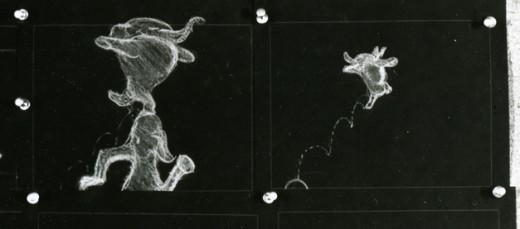 The following images were in the gallery part of the dvd. These are the color versions of some of the images above.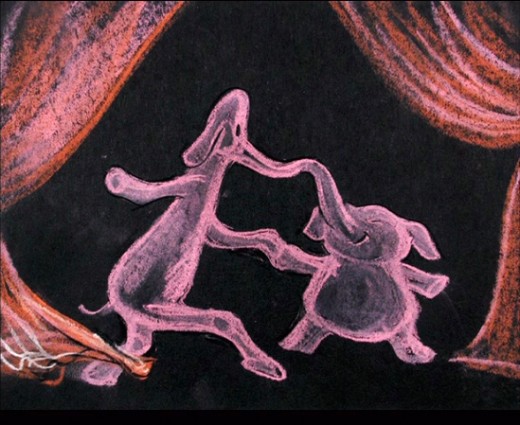 From Hans Perk's A Film LA:
Seq. director Norm Ferguson, asst. dir. Larry Lansburgh, layout Ken O'Connor.
Howard Swift and Hicks Lokey animated it.
4 Responses to "Pink Elephants"
Leave a Reply