Animation &Animation Artifacts &Commentary &Independent Animation &Puppet Animation 22 May 2010 09:05 am
- I recently received this comment from Amy Bunin, the daughter of Lou Bunin, and was afraid it might have been missed. So I'm posting it here.
Just a note to say that my sisters and I have put our family collection of Lou Bunin's puppets and artwork from Alice in Wonderland up for auction at Profiles in History.

Lou's stuff is on "Day 2″ of the auction. The sketches by Art Babbitt of the Dodo walking that are featured in Shamus Culhane's Animation book (see above) –along with 10 or so other characters– are included: Lot 634. Wish us luck!

I have also started a blog on my father's life and work – www.loubunin.com

Amy Bunin
This is an excellent blog with lots of information and stories about Lou Bunin and his work. I encourage you to go take a look.

____________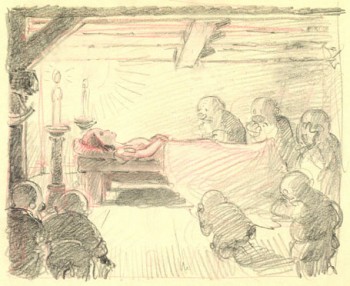 - John Canemaker 's most recent blog entry for Print Magazine is now posted and can be found here.
John writes a clear and full comparative study between the work of Albert Hurter, one of the principal designers of Snow White, and some of Giotto's Renaissance painting.
He shows how Hurter may have been influenced. It's a good read for any enthusiasts of Snow White, Hurter or Giotto.
____________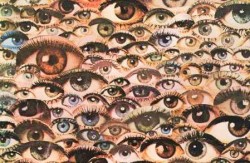 Frank and Caroline Mouris have been making innovative, Independent animation forever. Their initial film, Frank's Film, swept the world quickly and won the Oscar making a Frank a household name among animators in the 1970′s.
ASIFA-East is presenting an evening of their films on Tuesday, June 15. It's sure to be an entertaining and enlightening event. Keep the date open to join the couple as they present their films.
2 Responses to "Bits"
on 23 May 2010 at 1:22 pm 1.Marcus said …

Canemaker, once again, has WAY too much time on his hands. There are COUNTLESS examples from Art History showing influences on Hurter, and in particular the examples presented. It's ludicrous to think Giotto was "the," or even ONE of the major influences on Hurter's work here. There are some wishful leaps of logic that expose Canemakers ridiculous theories. After reading the article, I considered it a complete waste of time.
Leave a Reply