Photos 27 Jun 2010 08:29 am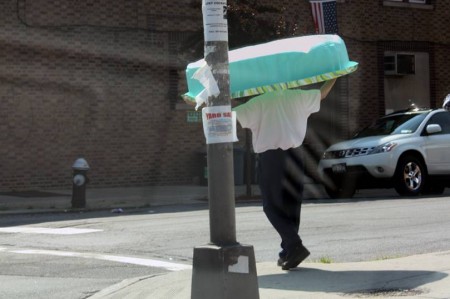 It's been hot enough in NY, that carrying your
own swimming pool could come in handy.

- Steve Fisher, who took these photos, has been part of a touring photo exhibit in New York about the NEW New York. The show has finally gotten its own website where you can see many of the pictures.
The New New York website
If you click on 'The City We Imagined' it will lead you to the timeline of events that you can scroll through and read more about each issue by clicking on it.
If you click on 'The City We Built' it will lead you to a map of the almost 1,000 photographs taken by approximately 100 volunteers. You can navigate to view the map pinpointing specific photos taken from various vantage points (clicking on them will bring up the photo and any explanatory text provided by the photographer); you can check out individual photographers, their bios and statements, or narrow the search in other ways as well, such as photos by borough, neighborhood,, project, etc.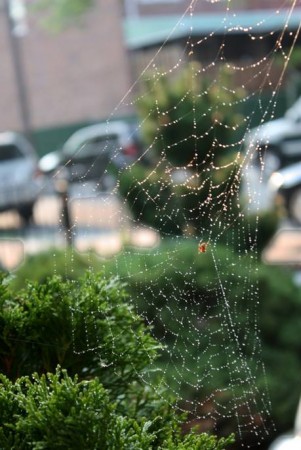 NEW New York has its own website.

2 Responses to "New New York"
on 27 Jun 2010 at 10:07 am 1.steve fisher said …

Michael:

Thanks again for sharing my photos and news on your Splog. One note about the website: the correct link is http://nny2010.org. Hope everyone enjoys exploring it.

Steve.

on 28 Jun 2010 at 5:17 am 2.Kellie Strøm said …

At first glance i thought that was a giant cake! (It's been a cake-filled weekend here.)
Leave a Reply