Animation &Animation Artifacts &Disney 30 Jun 2010 07:58 am
- Back to the running hunters in the third installment of the Peter and the Wolf scene animated by Ward Kimball. This animation, like much of Kimball's work is very free, loose and fun. It's been a trip just scanning through each one of these drawings. Unfortunately, they're the assistant's work and not Kimball's, so some of the drawing is a bit "off" and I doubt that's Kimball's fault. Though he obviously approved it.
Many thanks to John Canemaker for the loan of the scene so that I could share it with you.
As with all other such posts, I start with the last drawing from the last post.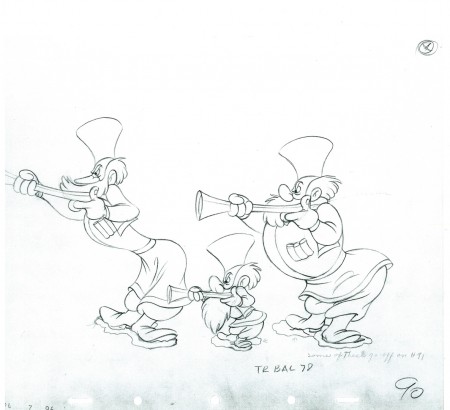 90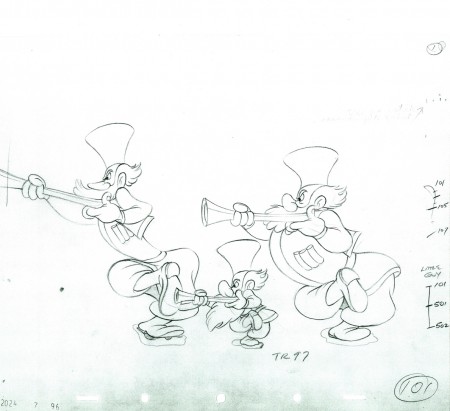 101
Note that this is last drawing to include all three hunters.
From this point on the little guy moves to his own level.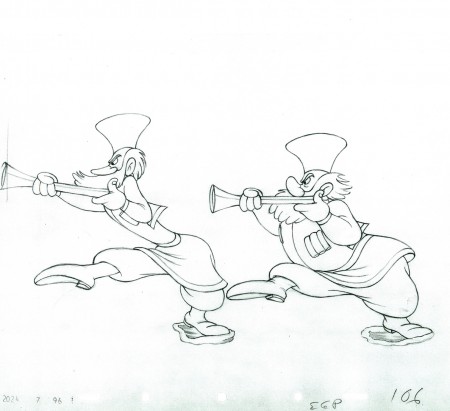 106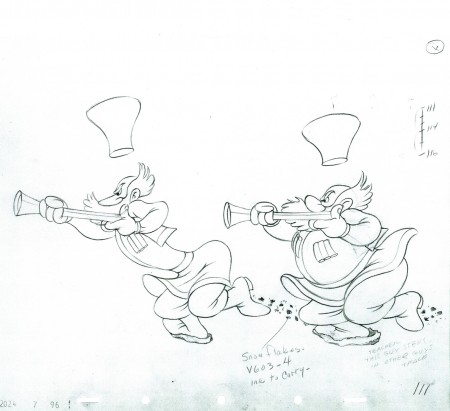 111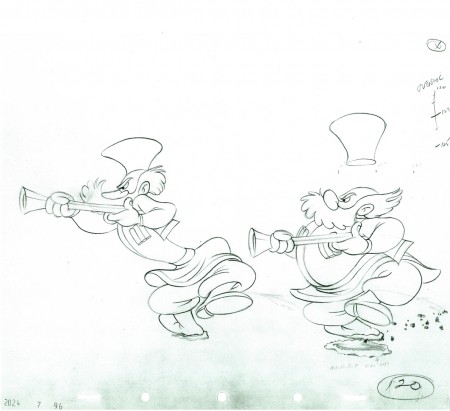 120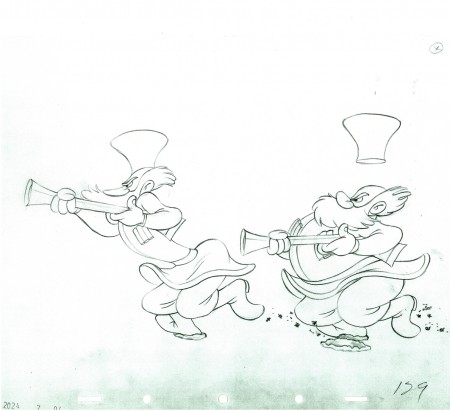 129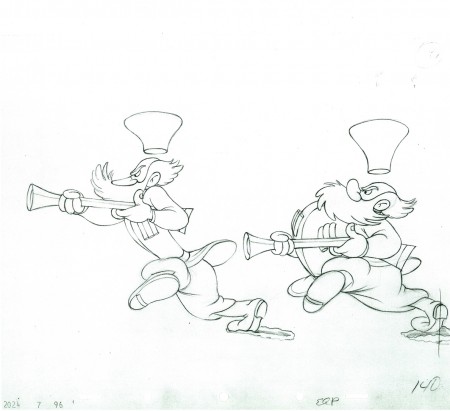 140
The following QT movie represents all the drawings posted to date.
I exposed all drawings on ones.
Click left side of the black bar to play.
Right side to watch single frame.
One Response to "P&W-Kimball Scene – 3"
on 02 Jul 2010 at 2:10 pm 1.Eddie Fitzgerald said …

Holy Mackerel! This is Kimball animation is great: funny and beautiful at the same time! Many thanks!
Leave a Reply