Bill Peckmann &Comic Art &Illustration 03 Jul 2010 08:17 am
- Probably my favorite comic strip artist, when I was a kid, was Dick Moores. He was the guy who'd taken over Gasoline Alley from Frank King in 1959. I didn't know much about the man, but I cut out and saved almost every strip he did. I thought the guy drew comics like an artist – not a cartoonist.
Bill Peckmann recently wrote to me about his collection of Moores' work – which included four original strips of Gasoline Alley as well as scans of some of his Disney comic work. I was a bit surprised to find out that he'd done so many Disney strips – including ones I enjoyed when I was younger, such as "Scamp".
Bill Peckmann, in writing me, had a lot to say about Moores' artwork: "Moores' panel compositions are some of the best ever done in comic strips, they're so good that when you make a page of dailies, that also turns into a beautiful design. I don't think anyone can spot blacks better than the way DM did them. He probably got that from assisting Chester Gould."
Here's a first post of some of Dick Moores' Gasoline Alley strips. We'll follow soon with some of the Disney strips.
Here are the four original strips from Bill Peckmann's collection.


7/26/74


9/5/74


10/12/74


11/11/74
Here are some scans of random strips from the following book: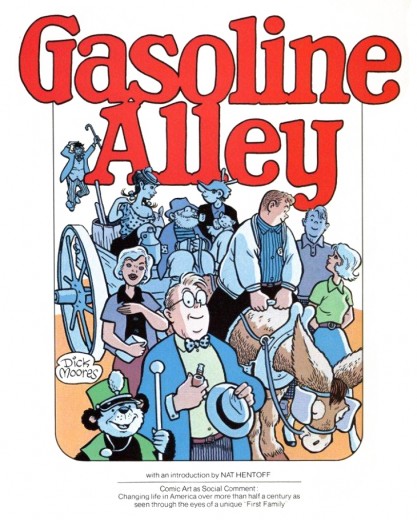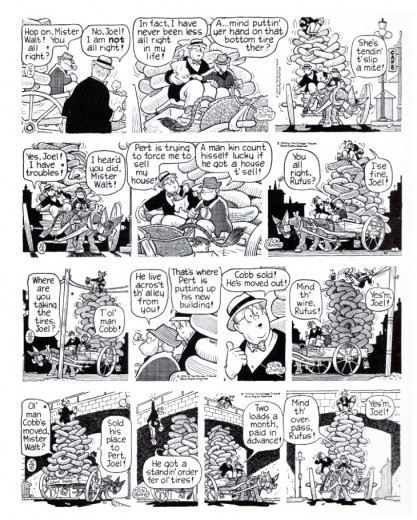 1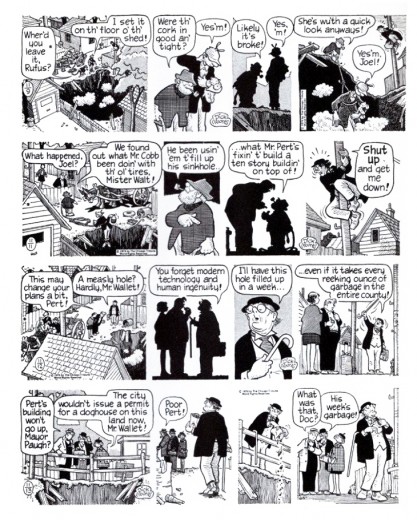 2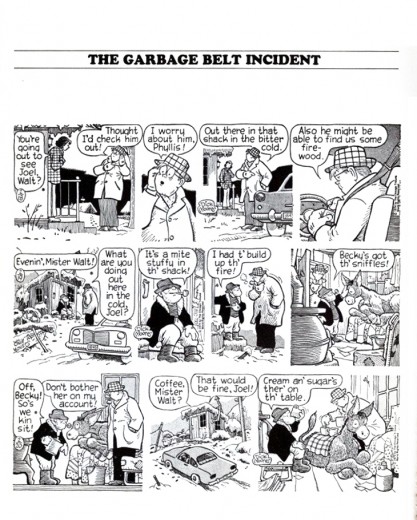 3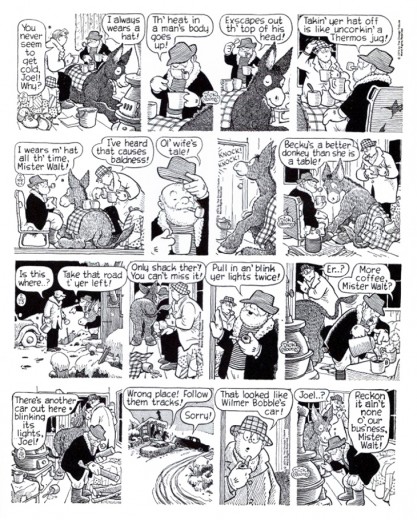 4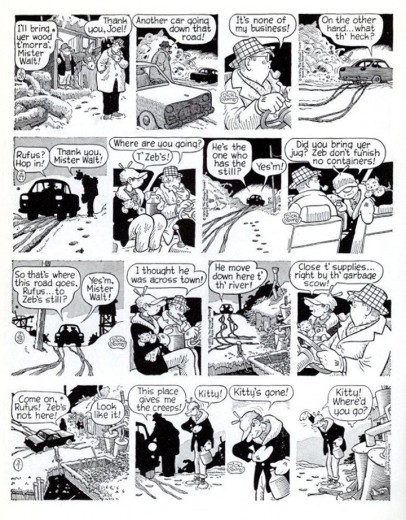 5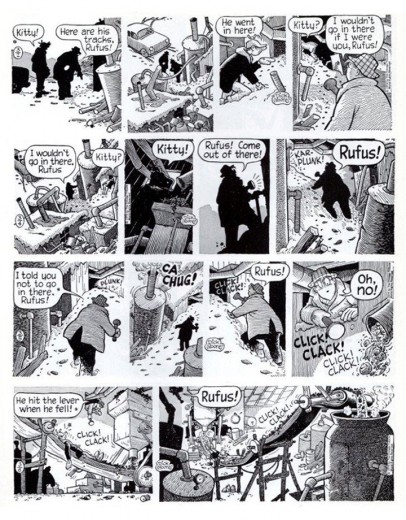 6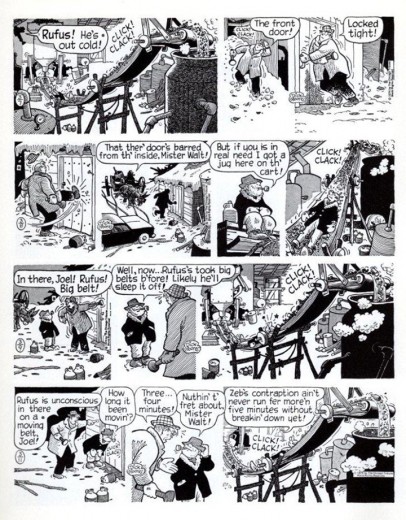 7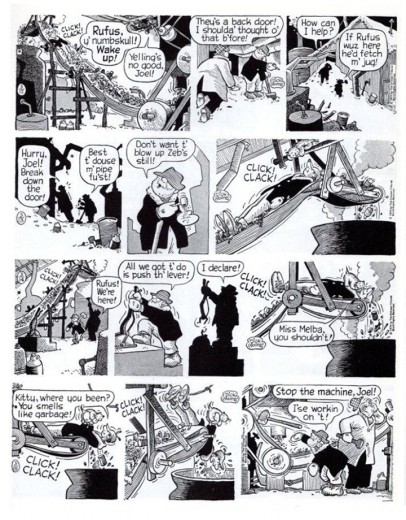 8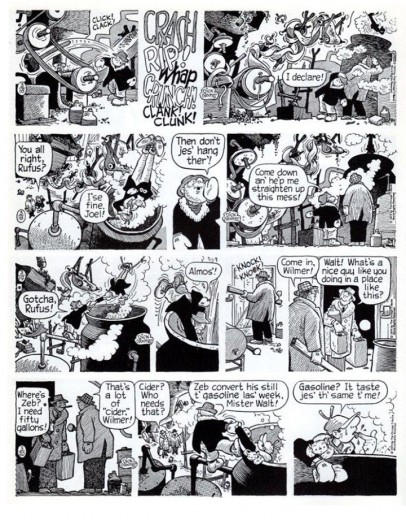 9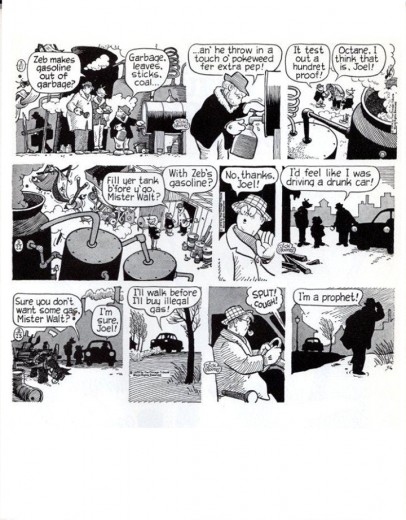 10
One Response to "Dick Moores – 1"
on 16 Jul 2010 at 12:56 pm 1.Chad said …

Wow. These samples are phenomenal. I've read a lot of Frank King's Gasoline Alley but had only seen a scatterd strip here or there from Dick Moores. I had no idea his work was this beautiful. Knockout compositions, full of complexity and clarity, and on top of that fun, energetic storytelling. It's a rare example of a creator taking over a strip and continuing it's legacy in a newer, almost equally vibrant direction, which I find really refreshing. I also think that Jim Scancarelli, the man who took over for Moores, does an admirable job on the strip as well. I'm rambling now, but thank you very much for posting these strips and thanks for the blog as a whole, it's an amazing resource.

-Chad Hanna
Leave a Reply