Comic Art &Disney &Illustration 05 Jul 2010 08:08 am
Here are more Dick Moores comic strips. These are, again, from the collection of Bll Peckcmann. Bill sent notes along with them; the comments with the strips are by him. Many great pieces.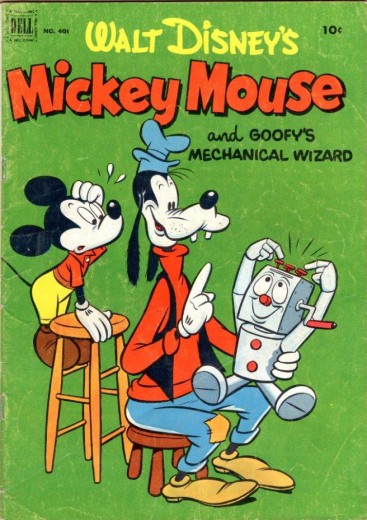 (Click any image to enlarge.)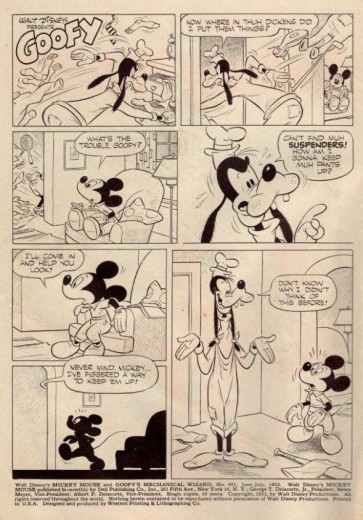 Inside front cover gag. Lower left panel is all
Dick Moores, neat silhouette, wrap around tail on word balloon.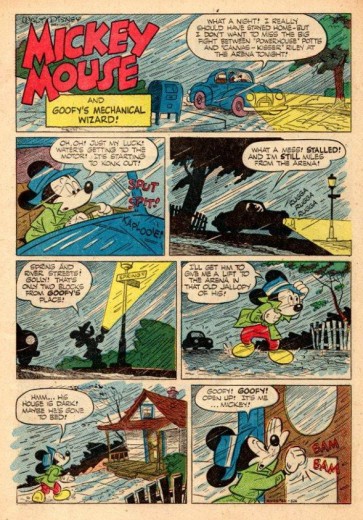 1
Title page. Everything we loved about Gasoline Alley is already here.
Great spotting of blacks, wonderful feel for the weather and
he always moves the story along with well designed panels.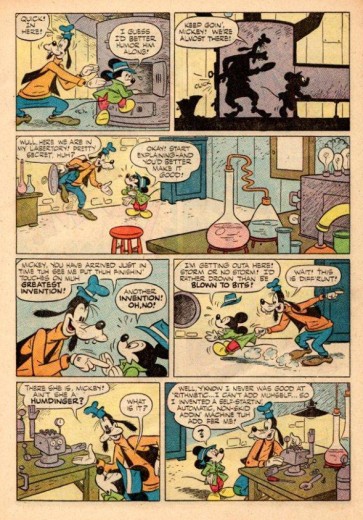 2
Page 3 of story. Here we can see his love for entering hidden rooms,
basements, barns etc. Another nice touch, the diagrammatic silhouette.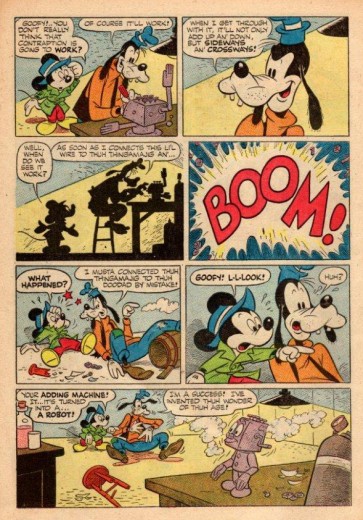 3
Page 4. Nice intro of the little robot character.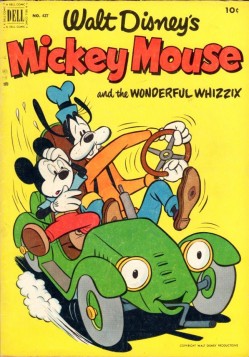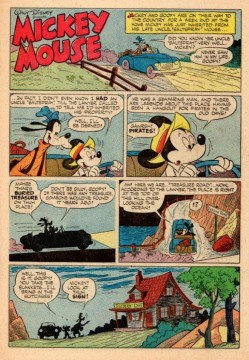 1
First 3 pages of 2nd story in the book.
Dick Moores' ease of story telling comes through, a portent of
things to come 20 years later with Gasoline Alley.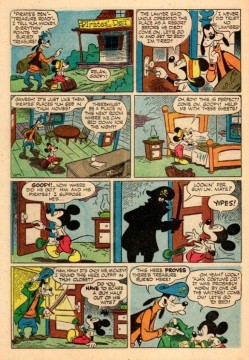 2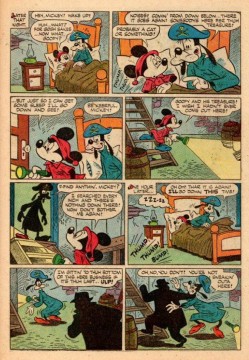 3
I wonder if he wrote his own stories like Barks?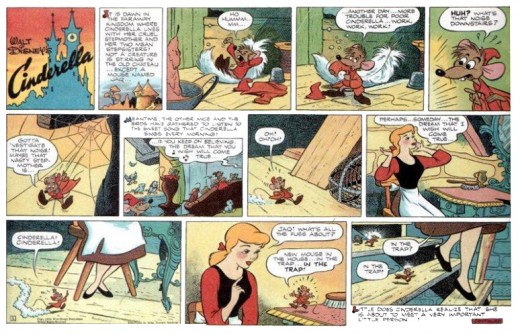 Two Cinderella Sunday strips.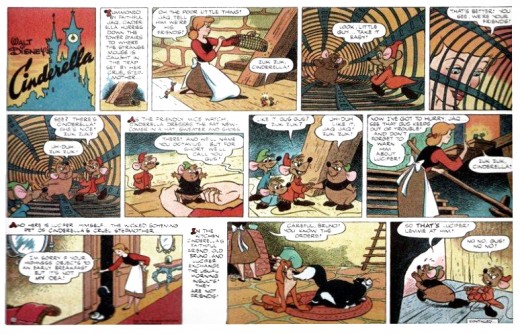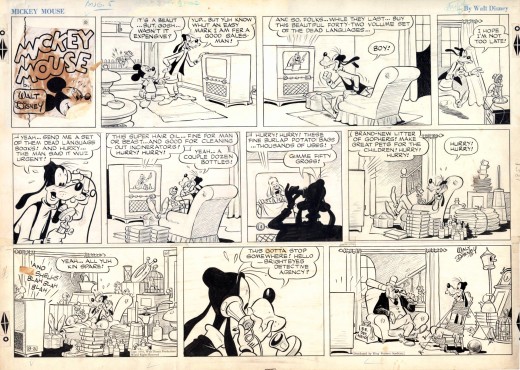 Here's a MM original that I think (could easily be wrong) was done by DM.
The time/year fits with the time he was doing Disney stuff, there's also a nice silhouette in it
and that loose chicken scratching, cross hatching that I love. Whoever did it, it's beautiful,
what neat brush and pen lines, not one dab of correction whiteout used on it.

2 Responses to "Dick Moores – 2"
on 05 Jul 2010 at 3:20 pm 1.Joakim Gunnarsson said …

That's Manuel Gonzales on that Mickey sunday.
A great piece!!! Got one from 1969 in my collection but yours is really outstanding!
The Cinderella sundays are drawn by Gonzales too, but it's probably Moores on inks.
Having read Moores' Disney stories I bet he wrote at least some of them himself.

on 07 Jul 2010 at 2:56 pm 2.Joakim Gunnarsson said …

Hmm… Looking at that Goofy sunday again, Moores might have been involved in one way or another. Some elements actually DO look like Moores while other stuff looks like Gonzales. But I guess no one can tell exactly who did what on the newspaper comics the studio produced, since the artists shared office space and often filled in on strips beside their "own".
Even Al Taliaferro did his share on Mickey Mouse artwork, even though he was the artist on Donald Duck.
Leave a Reply