Commentary &Festivals &Photos 04 Jul 2010 08:00 am
- I thought today that I'd post a bunch of photos of things I love in my studio. If you've ever seen my office, in the studio, you'll see that it's a warren of a mess of things. Lots of books, paper, awards, and other crap.
I've always been a puppet fan and as a result people have sent me and given me gifts of a lot of puppets. Most of them are gems that hang from shelves and cover books and tapes.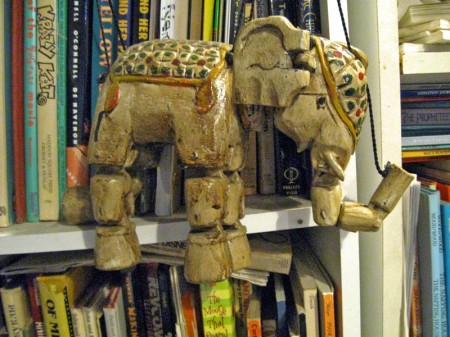 These first four are puppets that were gifted to me.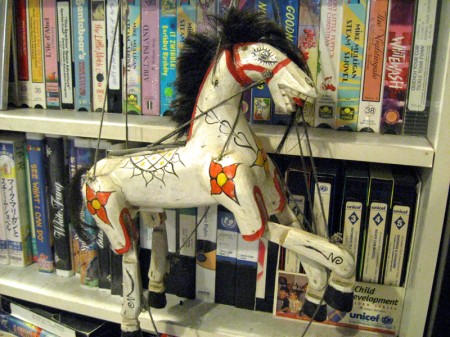 They're all more for display than actually using for marionette shows.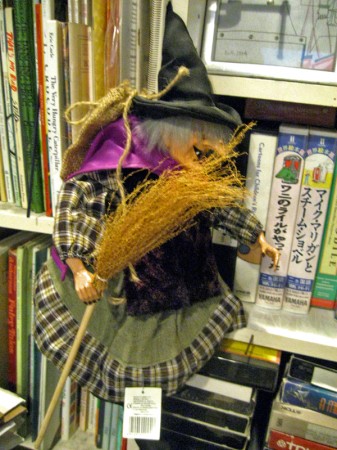 I also love the Japanese edition videos of two of
my films on the shelf behind the witch.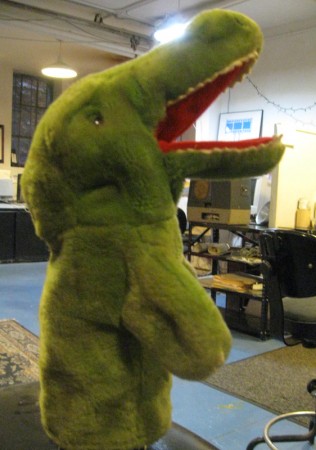 This crocodile hand-puppet was given to me by John Dilworth
during the production of LYLE LYLE CROCODILE in 1987.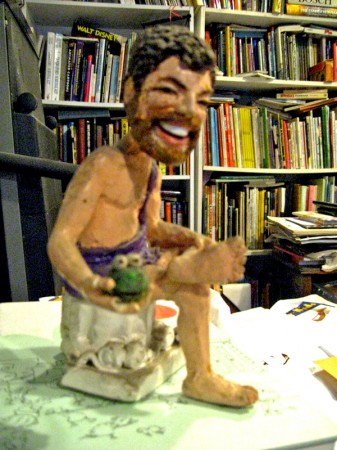 Here's a sculpture of me made by a Russian animator on staff,
Mark Bykov, back in the '80s. I don't know why he made me a
caveman, but I'm holding the Dancing Frog character.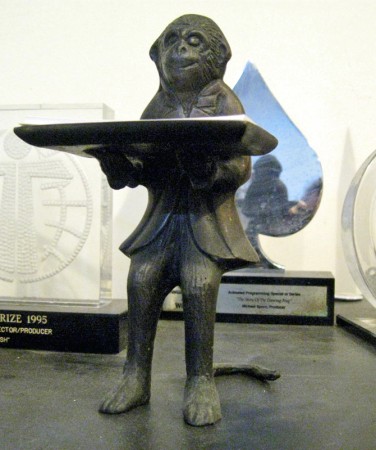 This bronze monkey is a birthday gift given me by my Heidi.
It's a business card-holder, and it holds a bunch of my cards.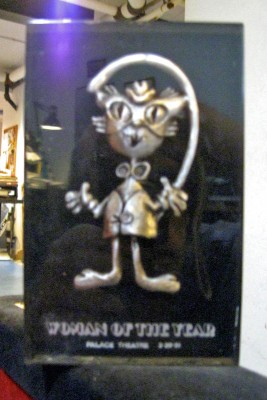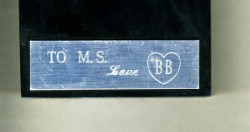 This paperweight was designed by Tony Walton for Lauren Bacall.
She gave it to me as a parting gift on the play "Woman of the Year".
The engraving: to MS (Michael Sporn) love BB (Betty Bacall).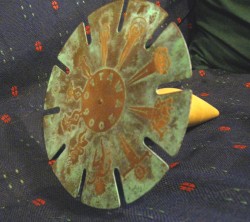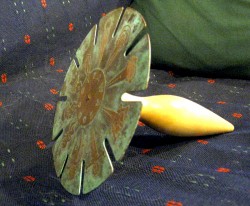 This bronze Praxinascope was the award given me in Ottawa
for THE MAN WHO WALKED BETWEEN THE TOWERS as the
Best Children's film that year.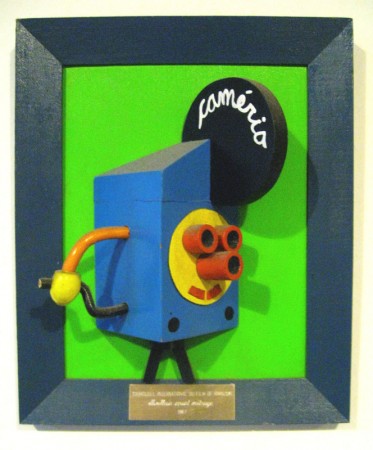 Finally, this award was given to me for THE MYSTERIOUS
TADPOLE from the Caroussel International du Film de Rimouski
a Canadian festival for children's films. It's an original object.

5 Responses to "Things I Love"
Leave a Reply