Bill Peckmann &Comic Art &Daily post 22 Jul 2010 08:40 am
- I've always had a lot of respect for Gordo, the comic strip by Gus Arriola. The artwork was always crisp and well drawn, and the strip had its own strong audience. However, I never quite sought it out;no doubt my loss.
It was with interest that I received this note from Bill Peckmann:
In keeping with the original comic strip theme I am sending this original Gordo Sunday page. This is from the days when you could send a fan letter to one of your favorite cartoonists and they were kind enough to send you an original in return. It has some nice "animated" panels in it. I have RC Harvey's Gus Arriola book somewhere, but it's hiding on me right now. To me his style always had a nice California/Disney/Kelly feel about it.
I can't argue with that, and I'm always excited to post original strip art. This is a large one, so I post it as is and offer a couple of tighter shots for more clarification.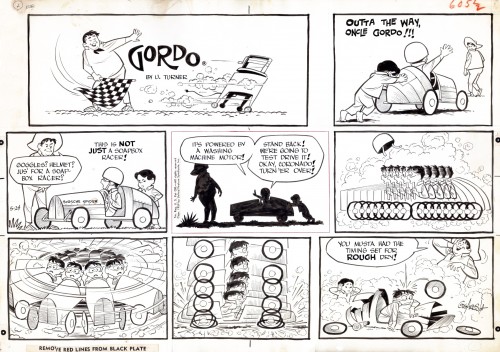 (Click any image to enlarge.)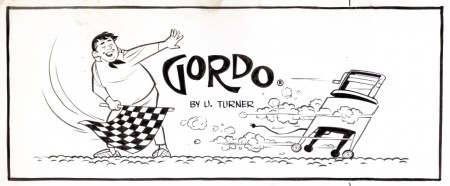 1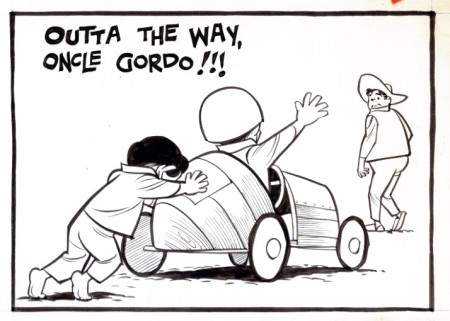 2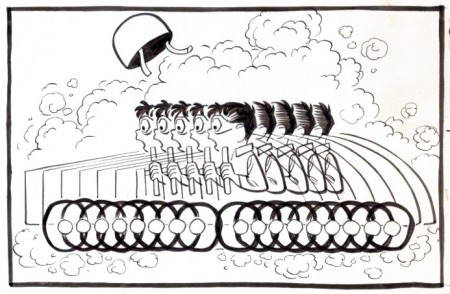 3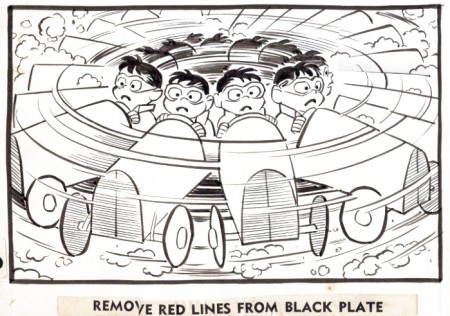 4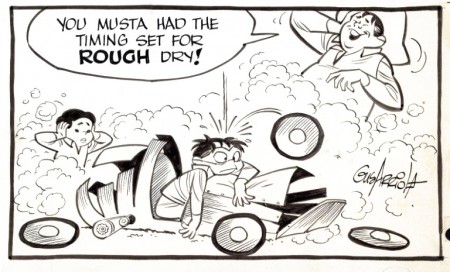 5

2 Responses to "Gordo"
on 22 Jul 2010 at 10:52 am 1.Pierre said …

I've never heard of this artist or the comic strip but the artwork and inking is particularly beautiful and expressive!

When I was young, I thought the world of Charles Schulz and Peanuts. I purchased the paperback reprints of his daily strips by the bundle and then proceeded to create my own.

My mother somehow managed to track down Mr. Schulz's address and I wrote him a fan letter along with some of my original strips. Sometime later, I received a lovely letter from Mr. Schulz himself, encouraging me to keep drawing and always be creative in my ideas.

I still have the letter and envelope in my scrapbook and is one of my most treasured mementos.

Pierre

on 23 Jul 2010 at 1:03 pm 2.Joel Brinkerhoff said …

We loved Gordo at our house. I recall the "Day of the Dead" Sunday strips were especially beautiful displays of graphic invention. An on running gag were the artist webs spun by a soulful spider too. I'm surprised Aariola was not more appreciated.
Leave a Reply