Bill Peckmann &Illustration &Story & Storyboards 29 Jul 2010 05:40 am
- Schoolhouse Rock became a reality when advertising exec, David McCall, realized his son, who was doing poorly in school, had memorized the lyrics to many a rock song. He produced a record with a couple of quickly written songs.
Tom Yohe illustrated some of the songs and presented it to McCall. They decided to put together an animated version, and the rest became history.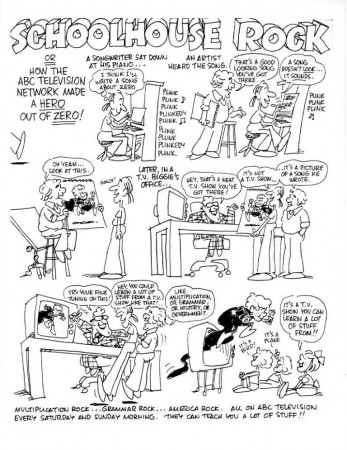 How it came about by Tom Yohe.

Here's the storyboard and information, right out of the guide, on one particular episode of the show, Unpack Your Adjhectives.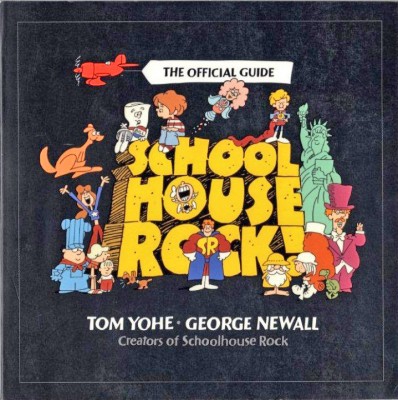 1
(Click any image to enlarge.)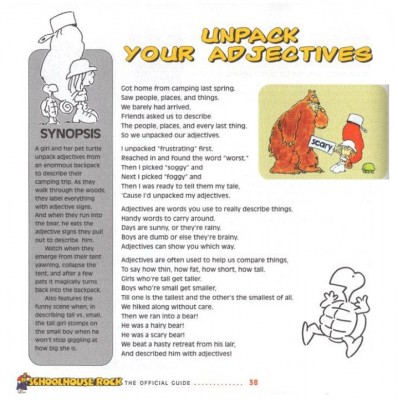 2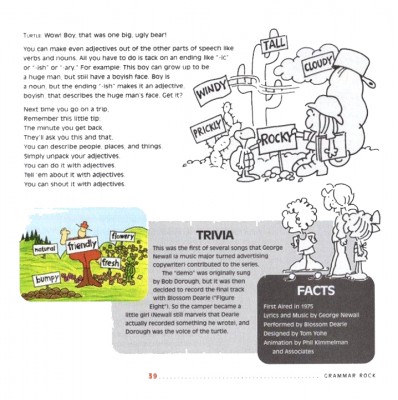 3
Here's the storyboard from Phil Kimmelman & Associates.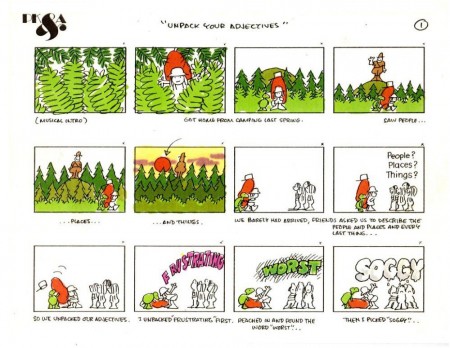 1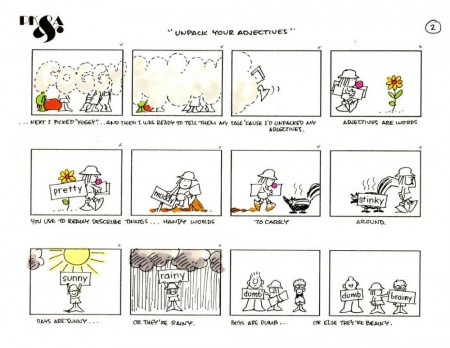 2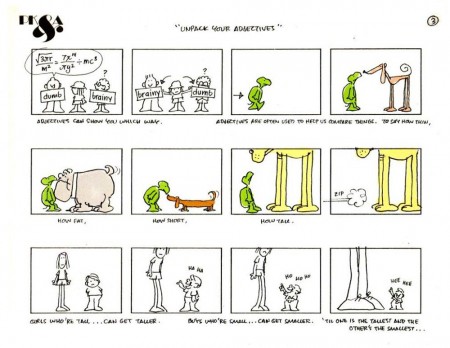 3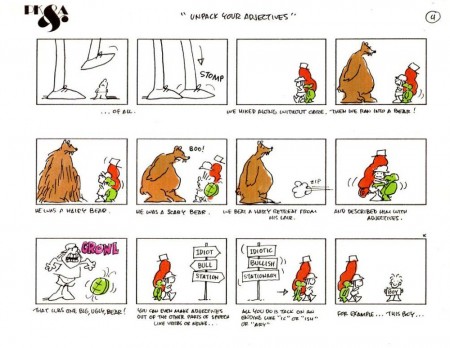 4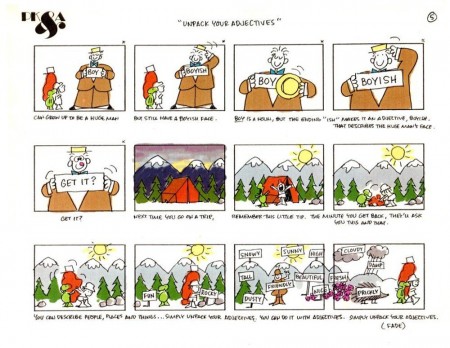 5
Here's the YouTube version:
All this material came to me from the collection of Bill Peckmann, and I couldn't be more thankful.
9 Responses to "Schoolhouse Rock"
Leave a Reply