Animation &Chuck Jones &Frame Grabs &Layout & Design 19 Aug 2010 07:48 am
- I've always loved this sequence of layout poses Chuck Jones did for his short, Feed the Kitty. This, to me, was when Jones was at his greatest. All those Claude Cat shorts were just spectacular animation/layout/design. Here, Marc Antony falls in love with a kitty.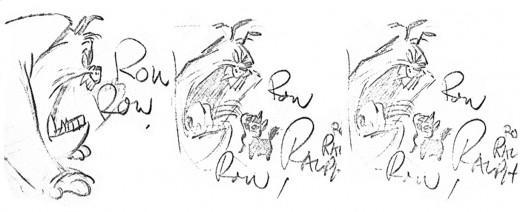 1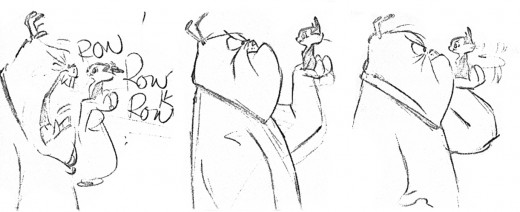 2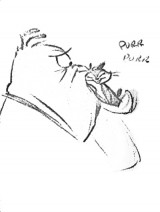 3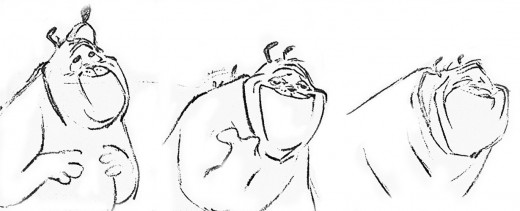 4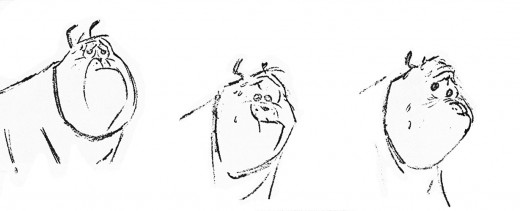 5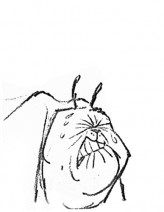 This is how it looked in the final film as animated by the great Ken Harris. They broke it into a couple of scenes.


1

2

3

4

5

6

7

8

9

10

11

12

3 Responses to "Feed the Kitty"
on 28 Aug 2010 at 10:53 am 1.Vincent Randle said …

This short has always been at the top of my WB list. This particular segment never ceases to get old and Marc Anthony's rapid and manic reactions (especially when he looks at the audience) is brilliant! I was so delighted to see these sketches and the raw thought process of this classic cartoon. If there are sketches of him trying to convince his owner that Pussy Foot is part of a wind-up toy or of him powdering his face with the kitten, I would love to see them. I can hear his owner now – "Marc Anthony!"

on 21 Feb 2012 at 9:14 pm 2.Liim Lsan said …

There's many Chuck Jones cartoons that you can barely identify the animators of…(One Froggy Evening, from what I hear, was almost all Washam and Levitow, but I can't tell a damn scene apart!)

Feed the Kitty is one of those. The only scenes I've been able to identify are this one (Ken) and the windup toy gag (Lloyd Vaughan). If any commenters know who did ANY of these scenes, Please LMK! 0.e

The sketches Chuck provided are so rich…
What I love about the animators is how they adapted Chuck's sketches differently – Ken always had his action pass through the shape of the pose, but softer and more stably plastic, with the same facial expression. Abe Levitow will hit the pose at different speeds, and each movement inherent is slightly pushed to exaggerate the power of the movement. Dick Thompson and Lloyd Vaughan would use nearly as-is, Phil Monroe would soften them, Ben Washam would adapt to slight angularity and hipshift.

on 05 Jun 2012 at 2:53 pm 3.Steven Hartley said …

Liim Lsan,

The scenes I know of the animators on "Feed the Kitty" is Ken Harris animated the scenes of Marc Anthony crying, Ben Washam animated the rubber ball sequence, and Phil Monroe – I believe mostly animated reactions on the dog but I'm not sure if he was given a chunk or not. Hope this helps.
Leave a Reply