Animation &Puppet Animation 28 Aug 2010 07:45 am
- This last week saw the death of two Japanese animation masters. The very young (46) 2D director, Satoshi Kon, died of pancreatic cancer on Tuesday.
Then we learned that the brilliant puppet animator, Kihachiro Kawamoto had died on Monday. (Cartoon Brew has an excellent obituary for him.)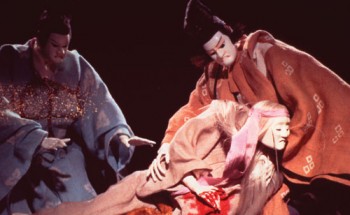 He was an acolyte of Jiri Trnka's, having travelled to Czechoslovakia to work with the great puppet filmmaker. Kawamoto's own short films were gem-like little jewels which often told harrowing Japanese folk tales. Films such as The Demon (1972), Dojoji Temple (1976) and House of Flame (1979) are pure film yet they retain the spirituality of old Japanese mysticism.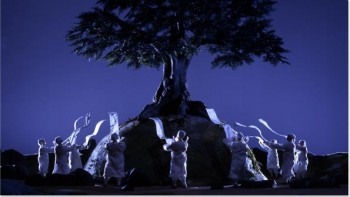 Aside from the numerous beautiful short films he animated and directed, he did two features: The Book of the Dead and Rennyo and His Mother. He also supervised the cut out feature, Winter Days, a film inspired by the renka couplets of celebrated haiku poet Matsuo Basho. 35 of the world's top animators created two-minute segments for the film. The most popular of these was Yuri Norstein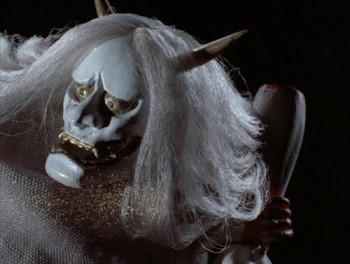 Again I saw him in Ottawa in 2006 at an animation festival. His feature, The Book of the Dead, was being screened. He spoke to an audience at a Q&A for the filmmakers. It wasn't quite the same feel meeting him this time, but it was more relaxed and a treat, all the same.
He died of complications from pneumonia on Monday, August 23 at the age of 85. He was a brilliant puppet filmmaker – one of the very best.
2 Responses to "Kihachiro Kawamoto"
on 30 Aug 2010 at 11:57 pm 1.GhaleonQ said …

Indeed. I was glad to see the animation world rally around him this week. I always preferred Okamoto, but he's certainly in the canon.

on 31 Aug 2010 at 9:45 am 2.daniel thomas macinnes said …

Good shout-out to Winter Days. That's an excellent movie, and I really wish it would be released in the West. The DVD includes interviews with each of the animators, where they discuss how they created their segments. Someone once sent me a translation…if only I could remember where I put it. It's got to be on my computer somewhere.

I also uploaded segments from Winter Days to Youtube a few years ago, but they were shut down. Perhaps someone else has stepped up to the plate?
Leave a Reply