Bill Peckmann &Books &Disney &Illustration &Layout & Design &Models 10 Sep 2010 07:49 am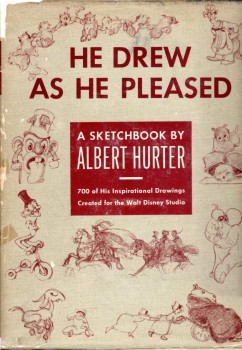 – We all know that Albert Hurter was the brilliant artist behind a lot of Snow White's gingerbread architecture. Hurter was a Swiss illustrator that Disney brought into the studio and let him go. He could draw whatever he wanted to help inspire the studio to pull Snow White together.
After leaving the studio, Hurter had a book published called, "He Drew As He Pleased." It's a beauty of a book and a rare item. Bill Peckmann sent me scans from the book, and I'll post them here. It'll take a few installments. The pages are in delicate condition, but photoshop is allowing me to clean them up a bit – but not too much.
Some of the pages are devoted to characters in the Silly Symphonies. I had hoped to pull some frame grabs from the films, but I didn't have time. It's a project for the future.
This book will interplay with the post I started last week on Frederick Horvath's designs for the studio – at the same time. That booklet will continue soon.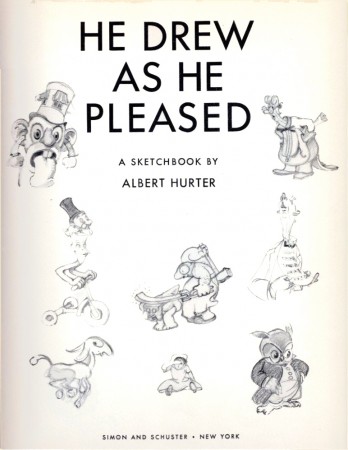 1
(Click any image to enlarge.)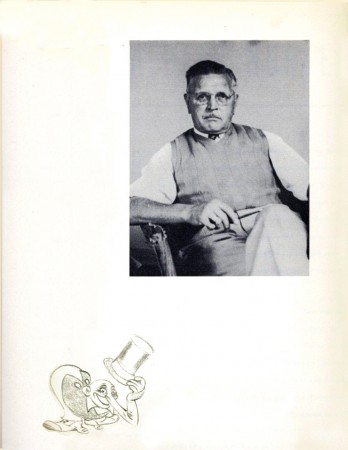 2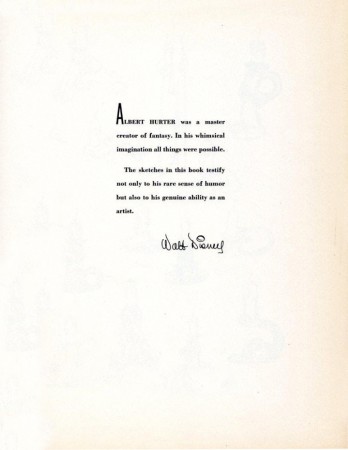 9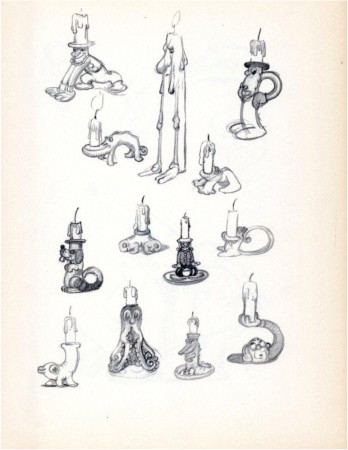 10
"For Albert There Were No Inanimate Objects"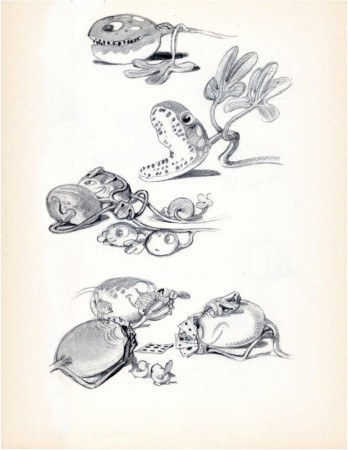 11
"Even Melons Came To Life"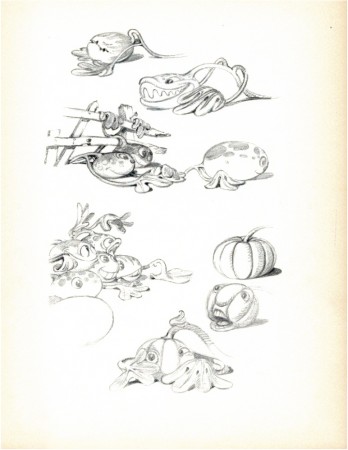 12
"More Melons"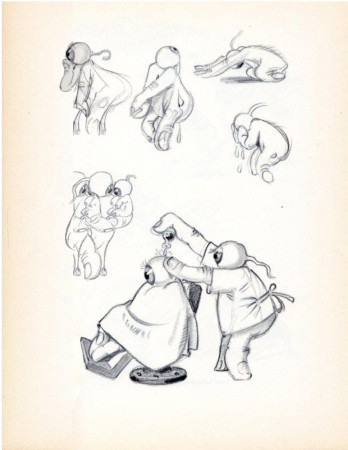 13
"Eyeball Folk"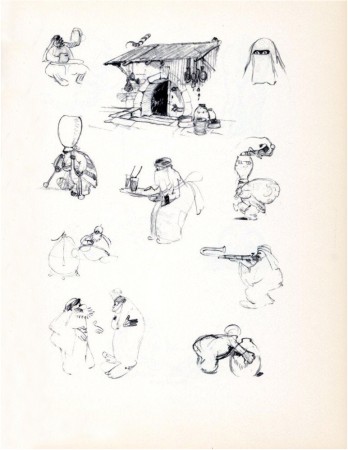 14
"Atmosphere: Mickey In Arabia"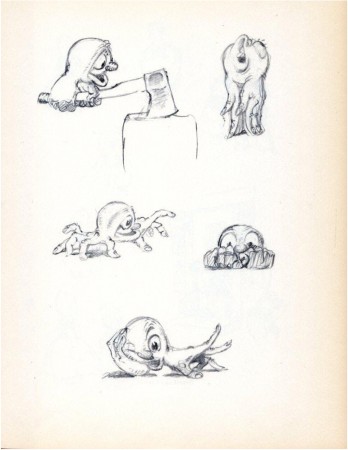 15
"Men of Parts"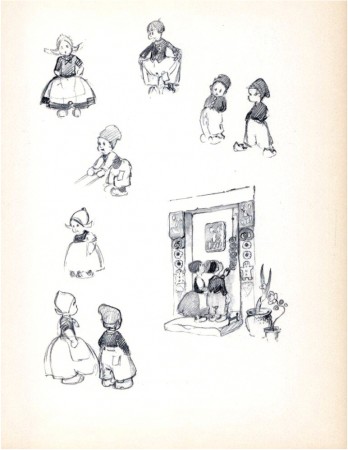 16
"Hansel and Gretel"
17
"Players of a Musical Fantasy"
12 Responses to "He Drew As He Pleased – 1"
Leave a Reply