Art Art &Comic Art &Illustration &Independent Animation &Layout & Design 11 Oct 2010 07:18 am
- At a recent event, I was sitting with a couple of other artists and we bagan talking about Santiago Cohen. Here's one of the greats on the New York scene, and it seems as though he went from super success to silence. We all were hoping something would happen, if only so that we could see more art.
When I returned from my short vacation, I was surprised to find an email from Santiago. He offered to send me part of a piece he was working on to get my thoughts. It's an illustrated biographical notebook. And, as expected it's stunning. I received the first couple hundred pages, and I asked Santiago if I could post it. He said yes, so here we go.
It's appropriate that this piece should start today, Columbus Day. It'll continue for a while. I'll break it into parts, all about 40 pages, where it seems unobtrusive. This is "Art" with a capital "A" in the making, from Santiago. It'd make an incredible film.
Let us know what you think.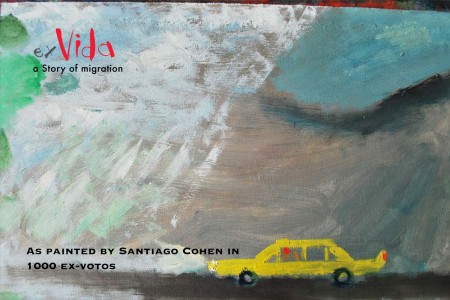 1
(Click any image to enlarge.)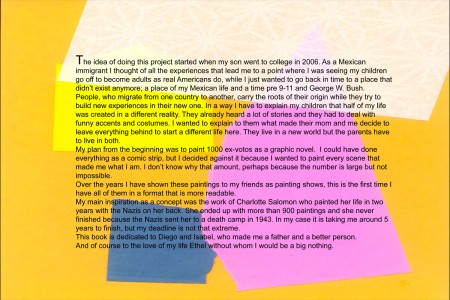 2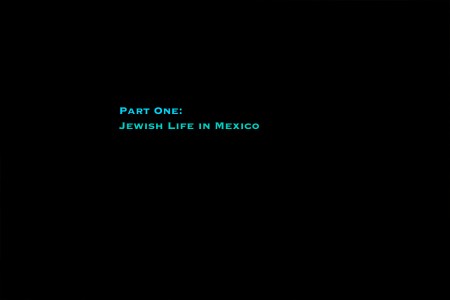 3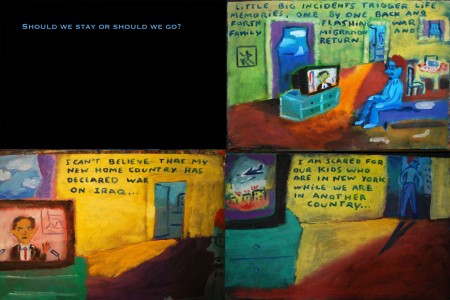 4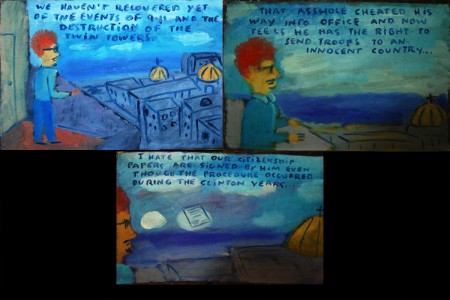 5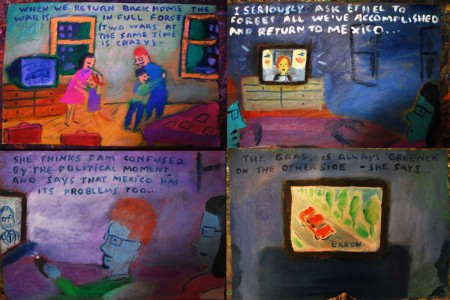 6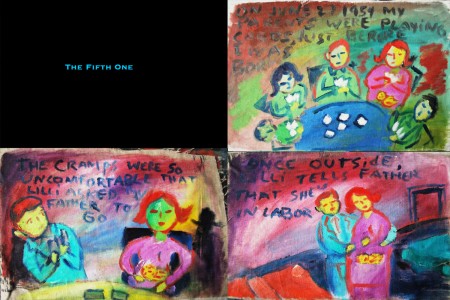 7
8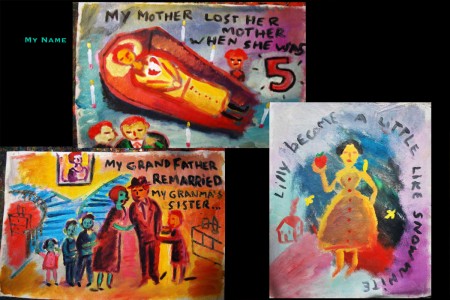 9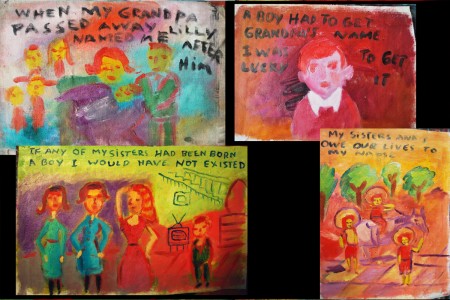 10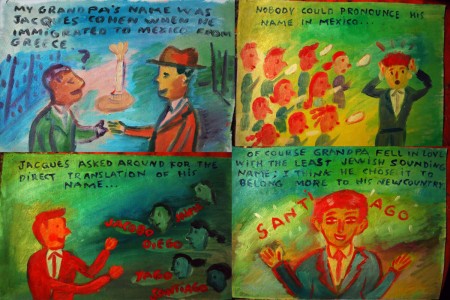 11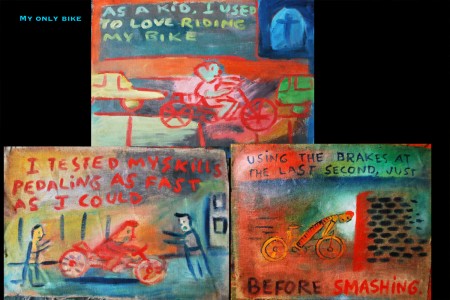 12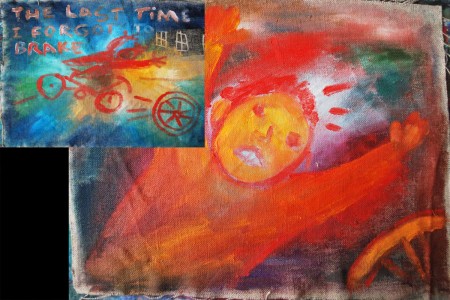 13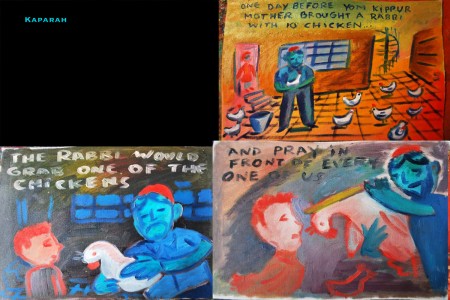 14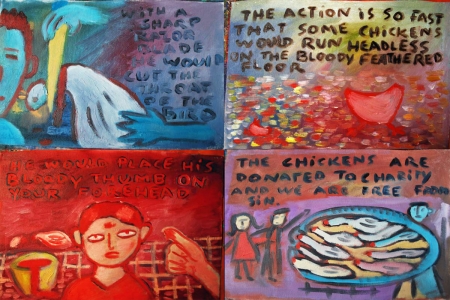 15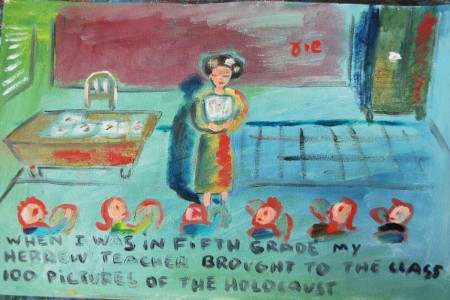 16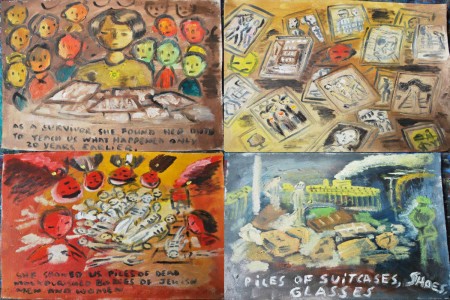 17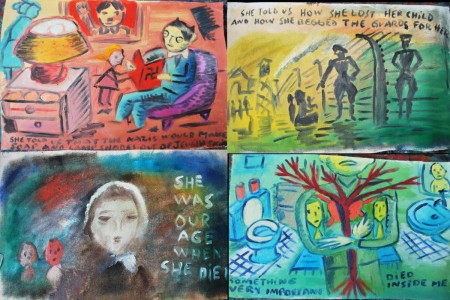 18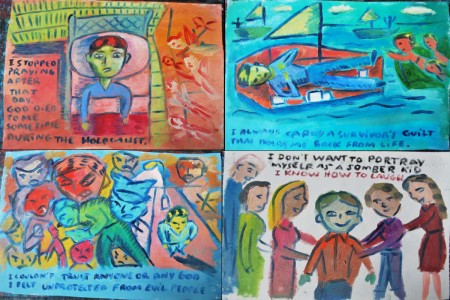 19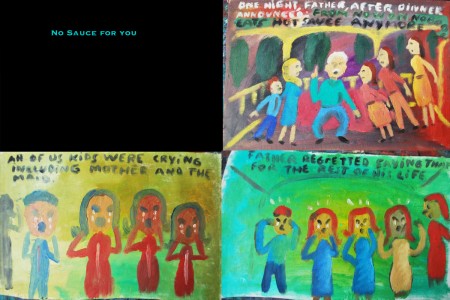 20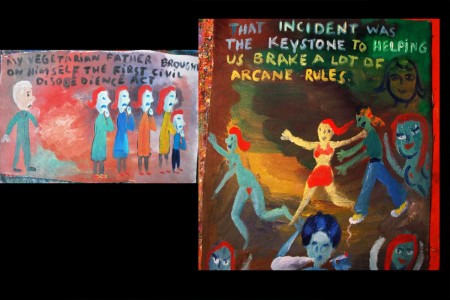 21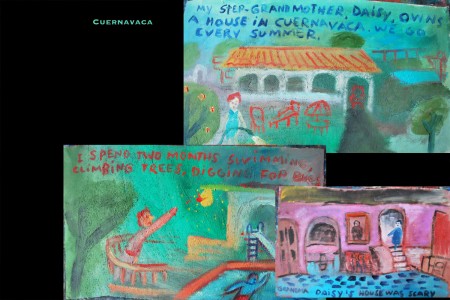 22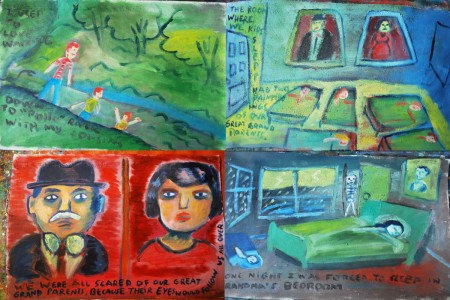 23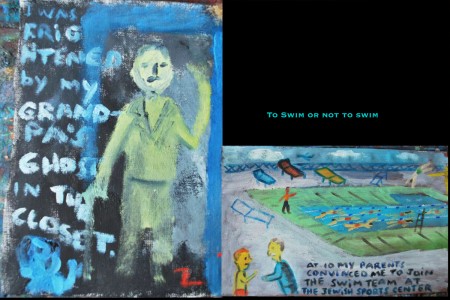 24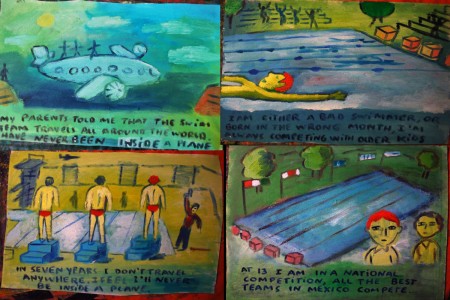 25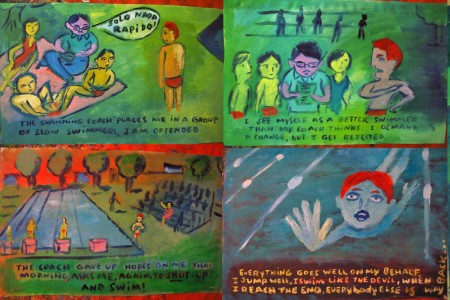 26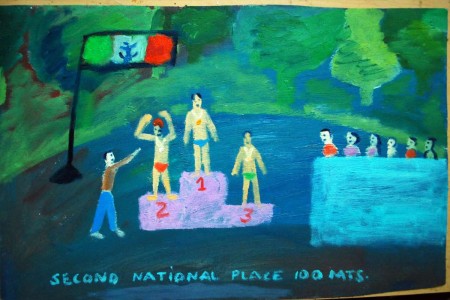 27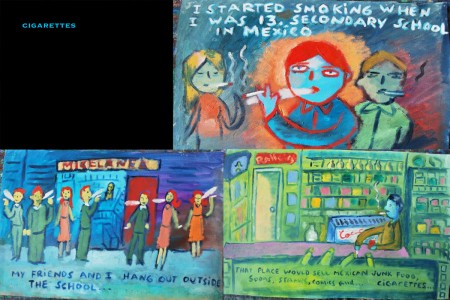 28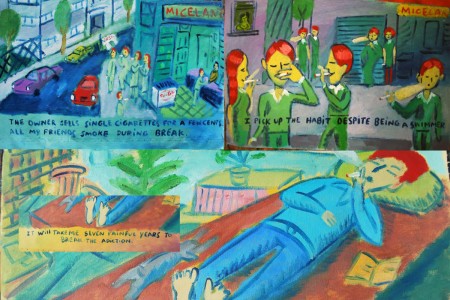 29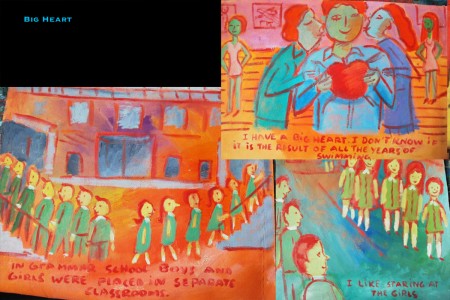 30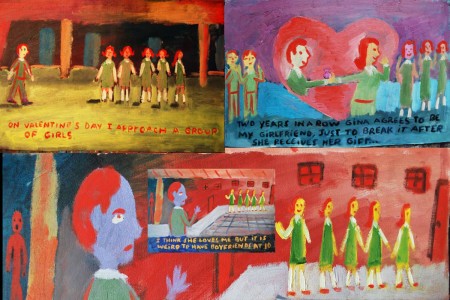 31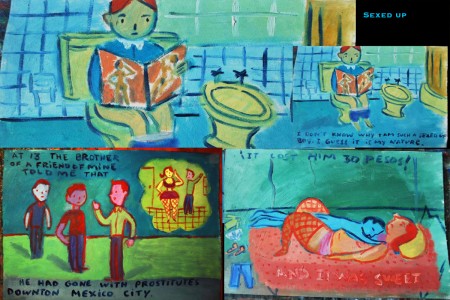 32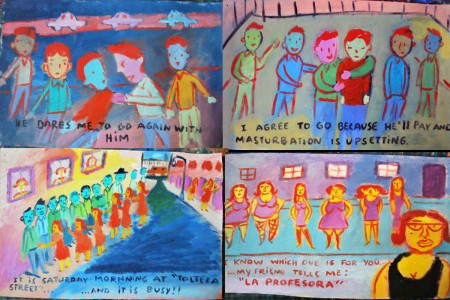 33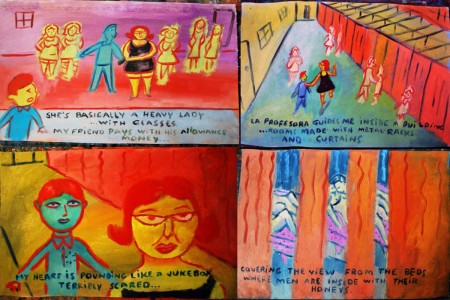 34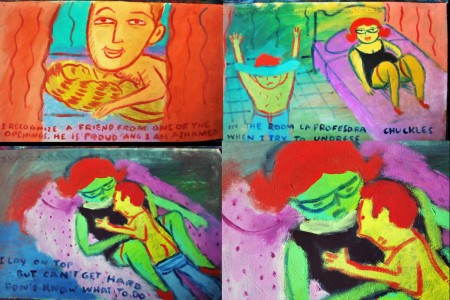 35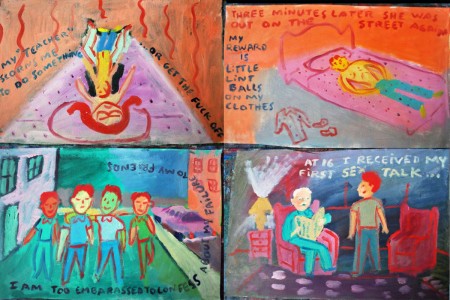 36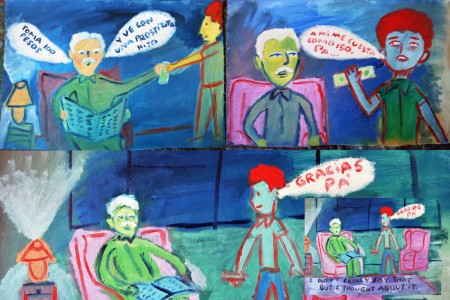 37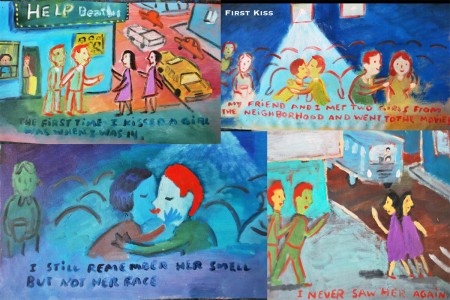 38

More next Monday.
.
34 Responses to ""Ex Vida" from Santiago Cohen – 1"
Leave a Reply