Animation &Animation Artifacts &Hubley &Independent Animation 27 Sep 2010 07:27 am
- I'd posted a large scene from Everybody Rides the Carousel which was animated by Art Babbitt. The scene was the first one handed out when the film was scheduled to air as 3 half hour shows on consecutive nights. Babbitt did a stunning job, and John Hubley loved it. (He'd pulled me into the editing room to show it to me. "I want you to see the greatest piece of animation ever done," were the words he greeted me with.
Hubley did some changes after the film was extended to a 90 minute TV special. It meant we needed an additional 10 mins of animation done within the same 6 month schedule. Hubley extended Babbitt's scene putting it on four frame dissolves. Babbitt quit the project.
At the very end of production, John Hubley sent the rest of the mime to the brilliant animator, Barrie Nelson. The voice had changed, and the schedule offered little time to do the work. Barrie followed the voice rather than Art Babbitt's mime. It came back a different character. True to Hubley's style, schedule and budget, it was used regardless.
Here's one of those Barrie Nelson scenes. I don't have the exposure sheets, so I guessed at it.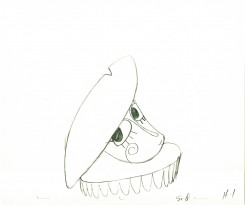 1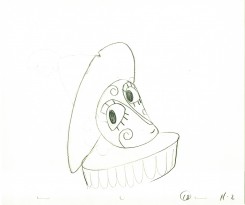 2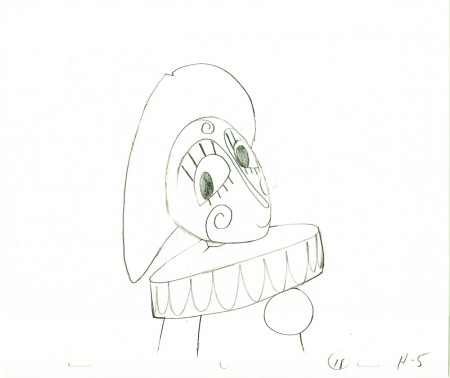 5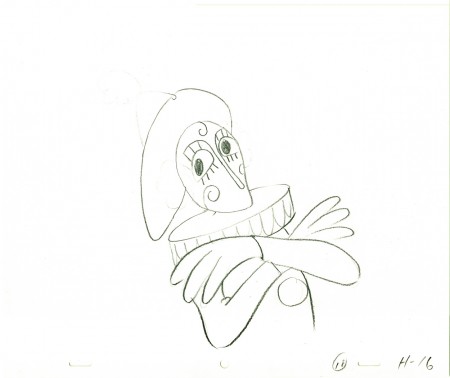 16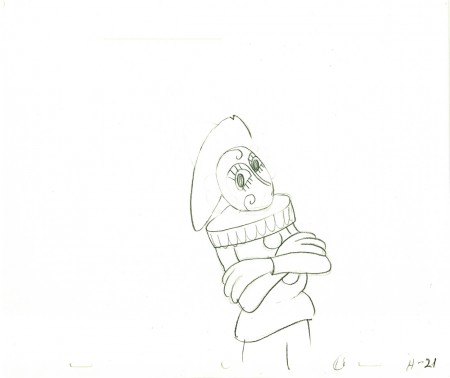 21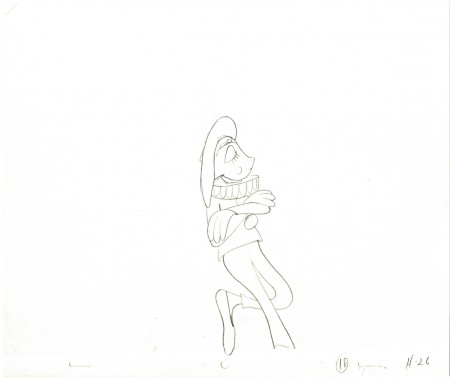 26


______________________

The following QT movie represents the drawings above
from Barrie Nelson.
I don't have the X-Sheets, so I exposed straight ahead on two's.

Click left side of the black bar to play.
Right side to watch single frame.
4 Responses to "Barrie Nelson's Mime"
Leave a Reply