Commentary 30 Oct 2010 07:43 am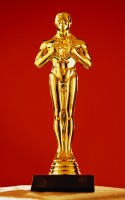 - They'll need 16 animated features entered into the competition for the MP Academy to select five films for Oscar contention. To date, according to Nikki Finke's column, there have been only 14 – meaning a choice of three titles for the Award. Producers have until Monday, Nov. 1st to get a film entered.
So far these have been entered:
Pixar's Toy Story 3
Dreamworks' How To Train Your Dragon
Disney's Tangled
Dreamworks' Megamind
Despicable Me
The Illusionist
Zack Snyder's Legend Of The Guardians: The Owls Of Ga'Hoole
WB's live action/ani combo'd Yogi Bear
DreamWorks' Shreak Forever After
Bill Plympton's Idiots And Angels
the Japanese anime, Summer Wars
Lions Gate's Alpha And Omega
Tinker Bell & The Great Fairy Rescue
Paul & Sandra Fierlinger's My Dog Tulip
The first two films, Toy Story 3 and How To Train Your Dragon are both vying for Best Picture as well. Good Luck, in the field of 10 titles.
______________________
- Darrel Van Citters' blog for Mr. Magoo's Christmas Carol is turning into one of my favorite places to visit. Aside from showcasing the excellent book Mr. Van Citters wrote (trust me this should be in your collection if you have any interest in 2D animation and/or UPA), the site focusses on many of the artists who worked on the UPA TV special.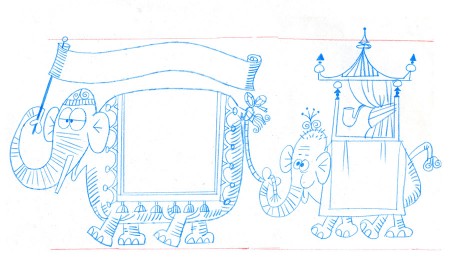 The intro to Sherman & Peabody by Shirley Silvey.
Recently Shirley Silvey's career was highlighted in a great piece. Here's a brilliant artist whose work has been pretty-much ignored by the animation community, and it's great to see her get a little of her due attention. The same can be said about other artists who have been featured on this site: Tony Rivera, Phil Norman or Bob Inman.
Van Citters has also been running a four-part series about the takeover of UPA from Stephen Bosustow by Hank Saperstein and his company, Television Personalities. Immediately, The Mr. Magoo Show, The Dick Tracy Show, and other product went into production and on the market.
Take a look at the site.
______________________

- I'm sad to see the passing of James MacArthur. He was the adopted son of actress, Helen Hayes, and starred in so many of those wonderful Disney live-action films of the late fifties, early sixties.
How clearly do I remember sitting through Third Man on the Mountain many times so that I could get to see Snow White again. Back then, there was no video tape/no DVD. Films ran in theaters on double-bills (two films for the price of one), and you had to get through the dud to see the one you wanted to see. I was there – many times – to see Snow White, but Third Man was always running when I got into the theater. However, I saw Third Man so many times I got to like it as well.
James MacArthur was a big part of that experience. He was also in these Disney films:
The Swiss Family Robinson, Kidnapped, and The Light in the Forest.
______________________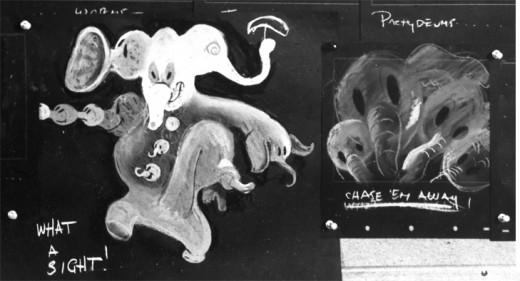 Bill Benzon has another excellent piece on his blog, New Savanna. This is an analysis of the Pink Elephants on Parade sequence from Dumbo.
Called Secrets of Pink Elephants Revealed, it, like all of Bill Benzon's writing, deserves to be noticed and read.
Take a look.
______________________
5 Responses to "Bits"
Leave a Reply