Illustration 09 Dec 2010 08:22 am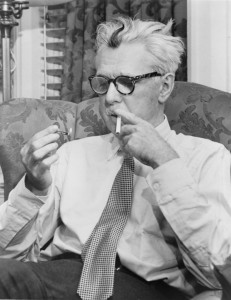 - James Thurber has long been a national treasure, both as a writer and a cartoonist. The only problem is that most of the younger generation has probably no idea who he is.
He's been the go-to guy for design-y animation.
-It all started with the UPA animated short, Unicorn in the Garden. This was a holdover from the planned animated feature, titled Men, Women and Dogs, that UPA was going to make of his work.
- The William Windom tv series about a cartoonist at work, My World and Welcome to It, used his style.
- The War Between Men and Women, a movie starring Jack Lemmon, portrayed the story of a bachelor cartoonist whose love life fed his comic strip. The style of Thurber fed the animated version of his strip.
He was a New Yorker cartoonist and writer. Here's a sample of the cartoons printed in that magazine.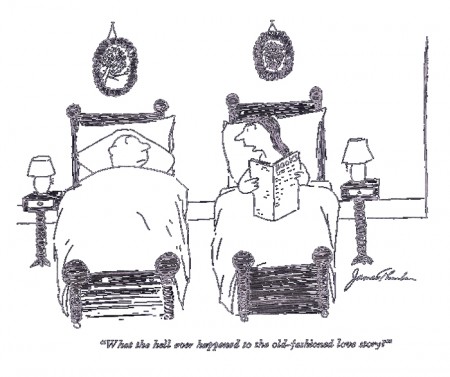 My Life and Hard Times was a big book for Thurber. Several of his biggest short stories are in this book, including: "The Night the Bed Fell" and "The Night the Ghost Got In."
Here are the illustrations from that book: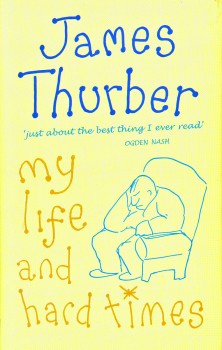 The book's cover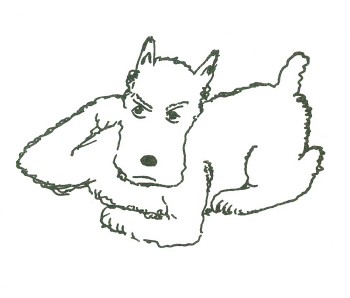 1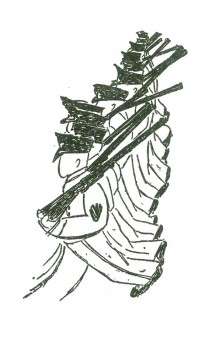 2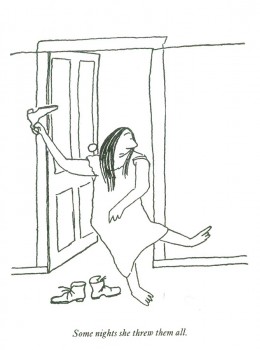 3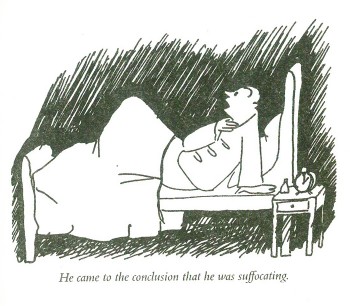 4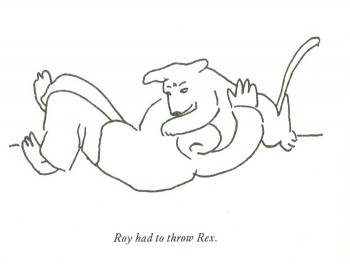 5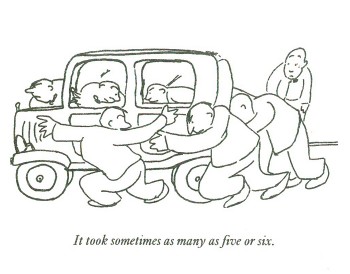 6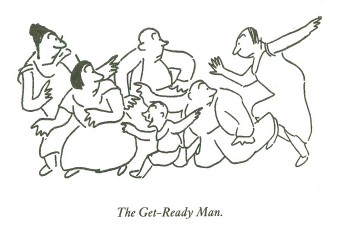 7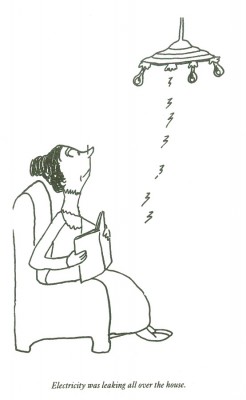 8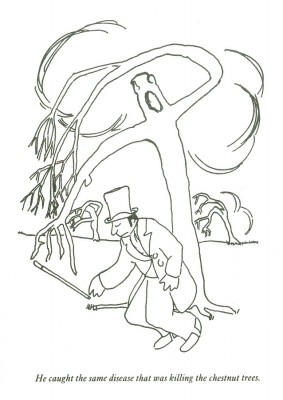 9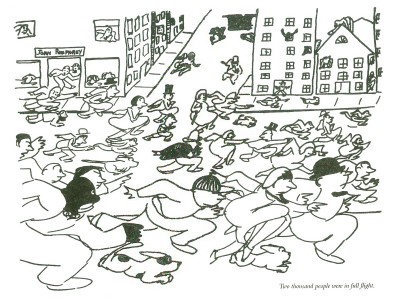 10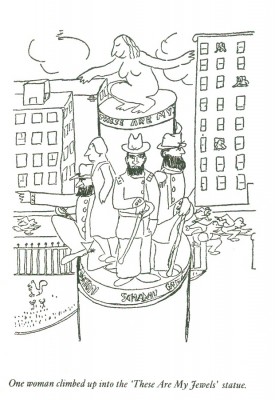 11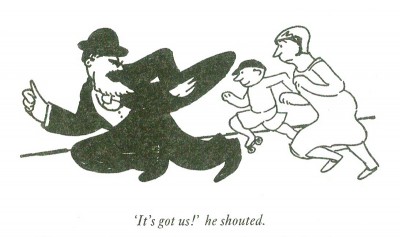 12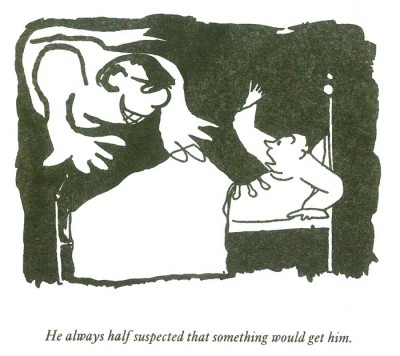 13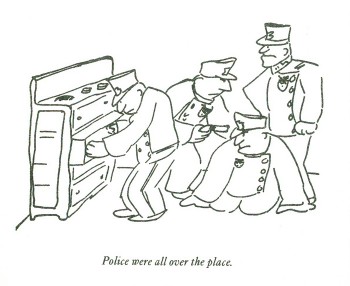 14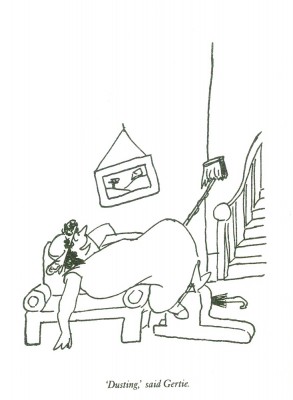 15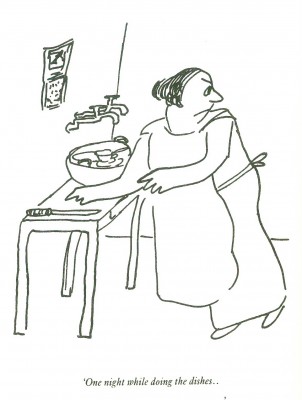 16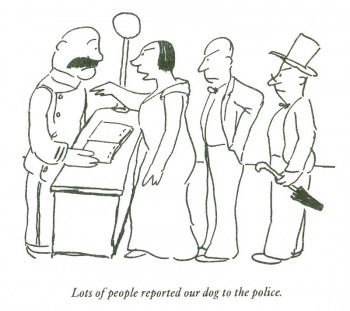 17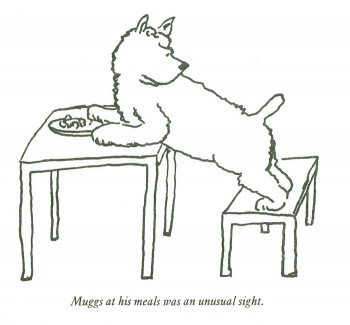 18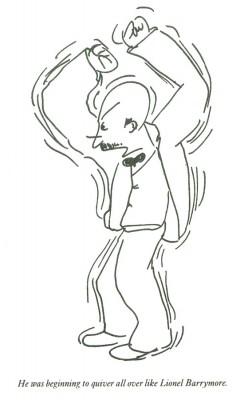 19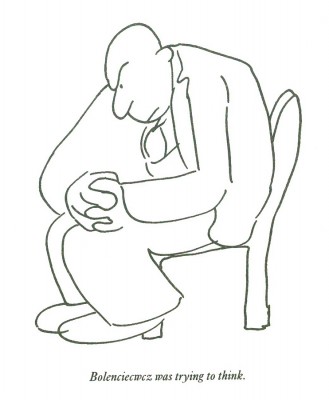 20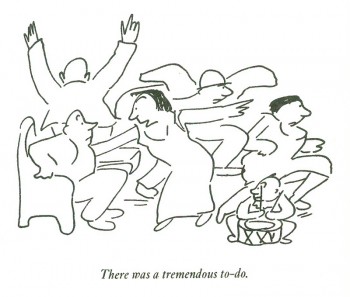 21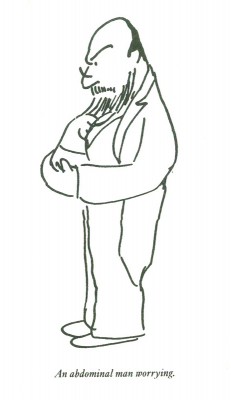 22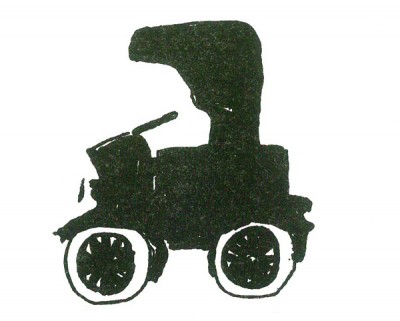 23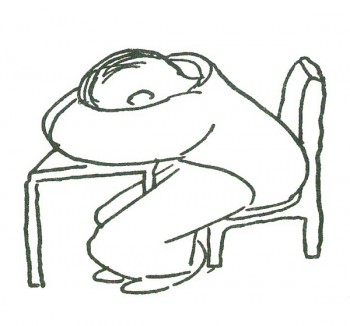 24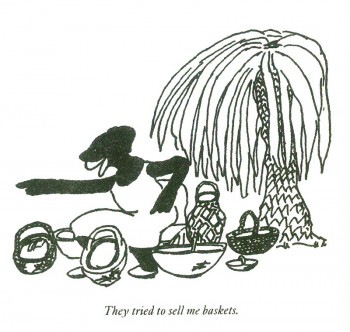 25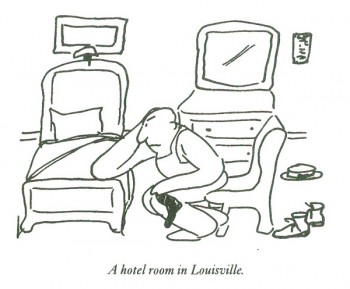 26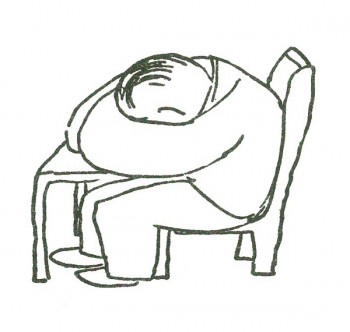 27
11 Responses to "Thurber"
Leave a Reply