Animation &Animation Artifacts &Disney 08 Dec 2010 08:50 am
- Frank Thomas is one of those animators that I took too much for granted. The more I look at his work, the more I realize he was one of the greatest animators to have graced the business.
His animation of Captain Hook is brilliant.
Per comments by Wil Raymakers and Sandro Cleuso, I've learned that this particular scene was animated by Woolie Reitherman. Naturally that would be under the supervision of Thomas, who controlled the character, Hook.
I can't speak more highly about this scene. In a flash, I can tell you exactly where this scene sits in Peter Pan, and I've remembered it since I was a child; it's that key to me.
The scene is obviously designed to be on ones, and I have the drawings for the second half (on ones), but the first half includes only the keys. Consequently, there's some staccato movement in the QT movie I've made. Regardless, it's beautiful.
The scene comes to me courtesy of Louis Scarborough Jr., who made the loan.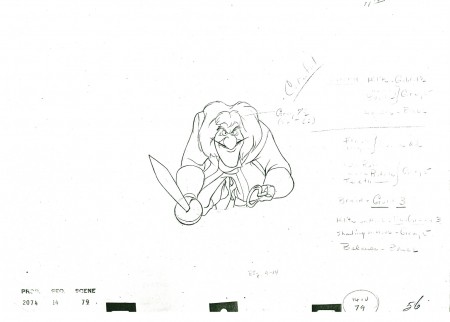 56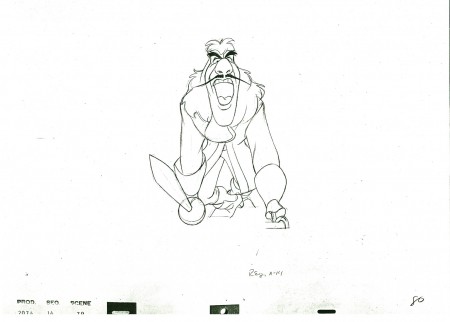 80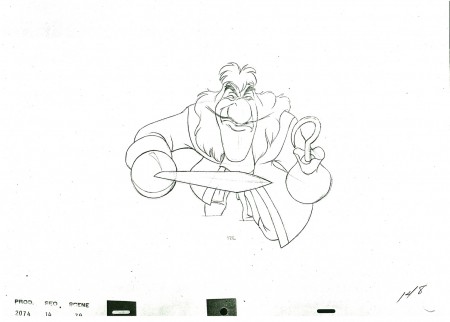 148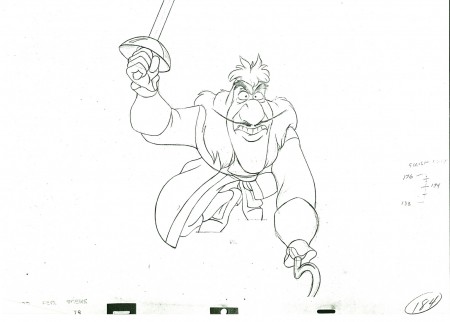 184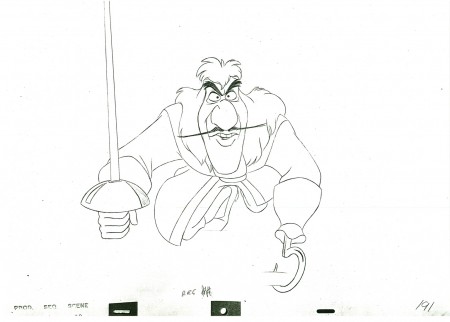 191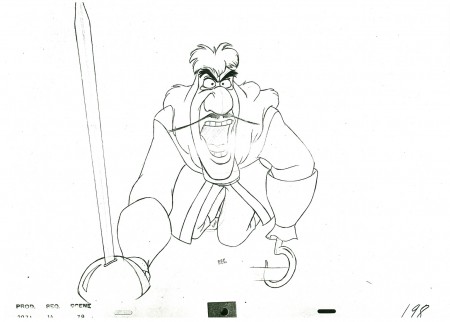 198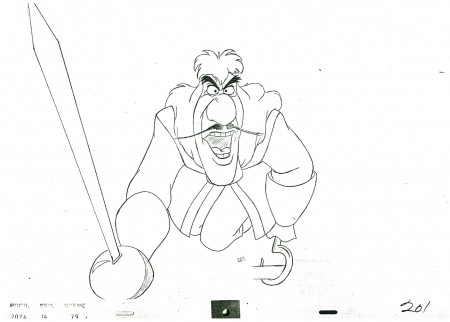 201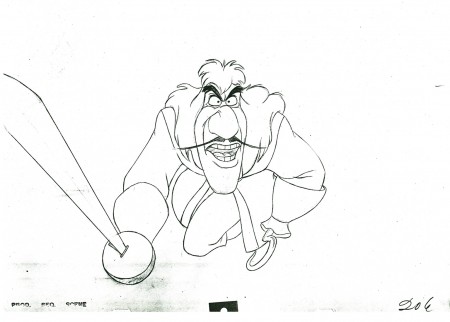 206

_____________________________

Here's a QT movie of the complete action from the scene, including Part 1.
Since the scene has been inbetweened, it's exposed, for the most part, on ones.
12 Responses to "Thomas' Hook – Part 1"
Leave a Reply