Books &Comic Art &Illustration 31 Dec 2010 08:19 am
- A couple of weeks back I started posting some cartoons by George Baker from his collection of Sad Sack strips done while in the Army. This small book was introduced to me by Bill Peckmann. I immediately ran out and bought an old used copy, and now continue posting some of those strips.
I was a fan of the strip when it was a comic book in the early 60s. Looking back on the earlier artwork, as can be seen here, the original strip has a stronger look. The thick-thin outline makes it feel, in some places, like German Expressionist art, as we might've seen under Otto Dix's pen. (This is particularly true in some panels on #6, 7 and 10.)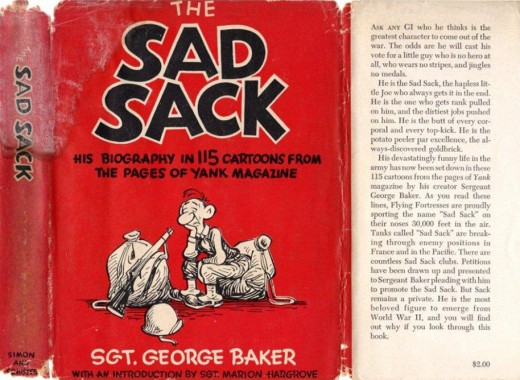 The front cover of the book in all its worn glory.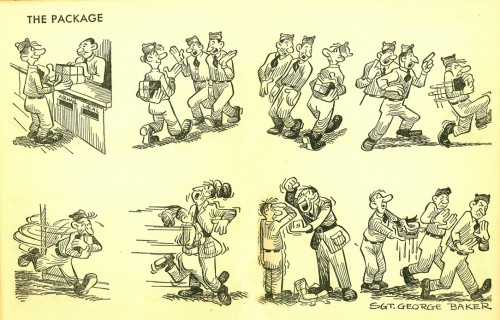 1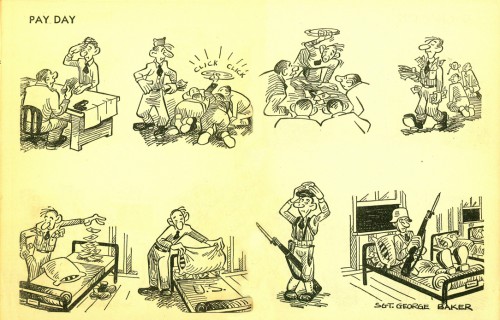 2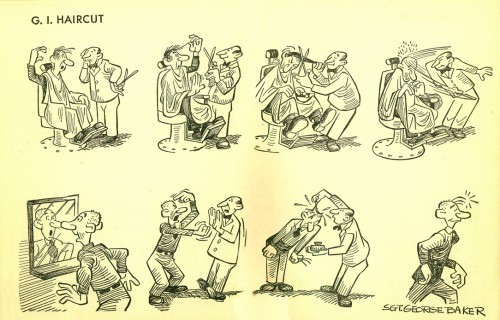 3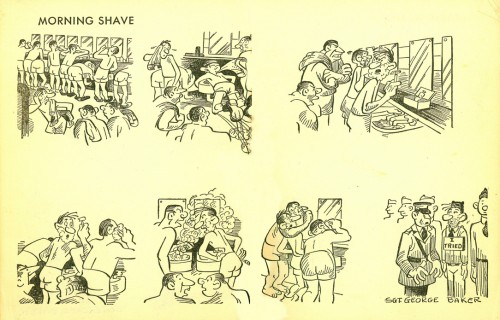 4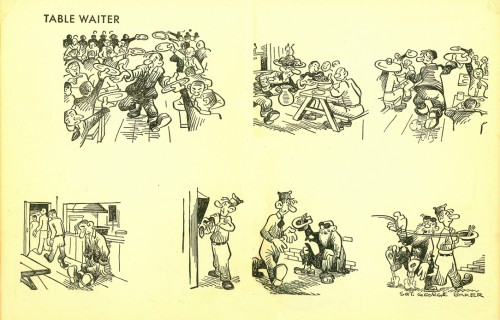 5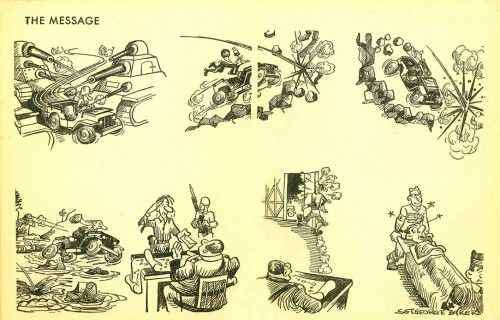 6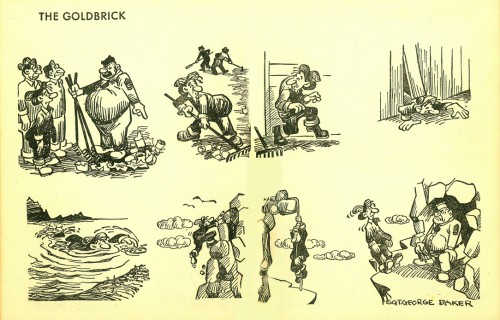 7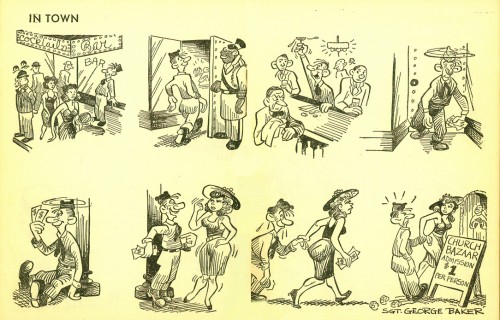 8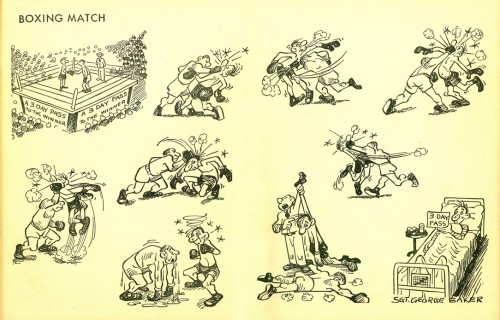 9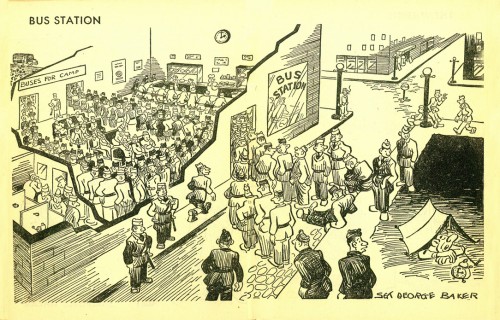 10
One Response to "Sad Sack 2"
on 31 Dec 2010 at 12:05 pm 1.Tim Rauch said …

I've been really inspired by this era of cartoon work over the past year. The fresh, loose, clear graphic statements here and with others like Milt Gross and Bill Holman is something I admire. Thanks for posting these in particular – a copy of the book ended up under the Christmas tree with my name on it and I couldn't be happier.
Leave a Reply