Animation Artifacts &Commentary 30 Dec 2010 09:27 am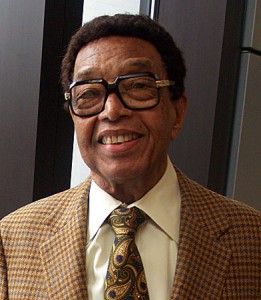 - I'm sad to learn that Billy Taylor died this past Tuesday. He was a smart, intelligent guy; I'll miss his not being there. A a small crack in the world has grown larger for me. Of course, this is because I got to meet him on a one-to-one basis.
Back in the mid-70s – I think it was 1975 – Billy Taylor showed up at the Hubley Studio. I was the only person there, at the time. He was working on a tribute they were about to have for Quincy Jones at Carnegie Hall. It was hoped that John Hubley would say a few words and show a bit of EGGS (which QJ scored). Unfortunately, I couldn't answer for the Hubleys.
Dr. Taylor decided to wait around for Hubley to return. That meant that I was there to entertain him until John got back. We talked for maybe two hours over some tea. I showed him artwork from a number of pieces we were working on, and we talked about all the work Quincy had done for the studio. (He also scored OF MEN AND DEMONS.)
Billy Taylor, in fact, had written the music and performed it for a number of the Hubley Sesame St. and Electric Co. pieces. He was a brilliant pianist, and many of the pieces just built around the piano. We also talked about that.
The Hubleys never returned that afternoon. Billy Taylor finally decided to leave and said he'd call back. I didn't see the Quincy Jones tribute, and I don't know if the Hubleys turned out for it (though I can't imagine they wouldn't have.) However, I had a short slice of glory that afternoon and a great memory to boot.
I'm sorry I never thought to work with him on any of my films. But then my budgets were always so tight, I wonder if I'd have had the nerve to offer him what little I could for a film's music.
__________________
.
- I just received a DVD for THE GRUFFALO in the mail. This is the 2nd DVD of an animated short sent to me this year. The last was the WB cgi version of the roadrunner. The roadrunner was a horrible short that completely missed the point of Chuck Jones' brilliant work, and I couldn't make it through the whole DVD version. I did, howevwer, watch the whole thing on a big screen, in 3D at the Academy screening. Ycch. THE GRUFFALO, on the other hand, is a first rate short. The voice work is spectacular. Tom Wilkinson, alone, makes this film fun to listen to. The animation done by Soi Films in Germany is quite delicate and good. I'll see this one again next week in a theater at the Academy screening, Saturday, Jan 8th, of the short list for animation. I'll be watching animated shorts in the morning, live action shorts in the afternoon and a play (
The Importance of Being Earnest
) in the evening. A long and passive day. I'm looking forward to it. I expect THE GRUFFALO,one of the better films, will be nominated. I hope, also, that Michel Gagne's film will be nominated. I can't think of any other astract animated film to have
EVER
been nominated.
__________________
.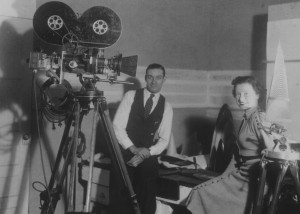 - Speaking of experimental animation, it's wonderful that Mary Ellen Bute's animated film, Tarantella (1940), was added to the National Registry this week. Her films have often been ignored by the public. Cartoon Brew led me to a great YouTube video about her work, and I advise you all to take a look at it.
My one connection with Mary Ellen Bute came just after she had died in 1983. Her husband, Ted Nemeth, in a desperate attempt to raise money, offered to sell off some of her possessions. It didn't take long for a beautiful cel of Jiminy Cricket to enter my collection at the low price of $65. Actually, this felt like a not low price back then, but it was in such good shape and was a wonderful image.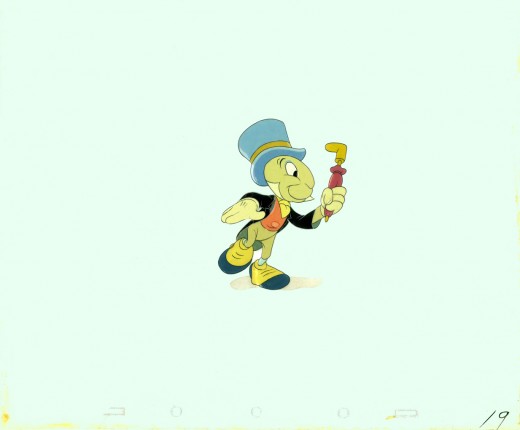 The cel bought from Ted Nemeth.
6 Responses to "Billy Taylor 1921-2010, The Gruffalo and Tarantella"
Leave a Reply