Animation Artifacts &Events 04 Apr 2011 07:34 am
-In 1967, there was the Montreal World Exhibition of Animation Cinema. This was an historic event that brought together many of the world's most famous animators. Ararwe occasion when Walt Disney and Max Fleischer would attend the same event. You can read more about it here.
At this event, an important document was sold. It was a large poster delineating the early history of animation through the Golden Age. The chart was developed by André Martin. Anyone who was anyone, back then, owned this poster. Mike Barrier and I recently discussed how long this thing lasted in our hands. Mine was taped to a wall, then moved, then moved again. Bit by bit, move by move, it started to tear and crumble. Eventually it was only a piece of its former self, and it didn't make it through another move.
Recently, Tissa David gave me a bunch of posters she had in a tube in her apartment. Believe it or not, this poster was among them; so I decided to post the poster. The trouble is it's so big – roughly 36×48. It meant scanning it in many many parts and trying to reassemble it in photoshop. It took a lot of time and had to be adjusted a lot in photoshop. Even sizing it so it could be posted was a pain in the butt. However, here it is in two versions.
- I scanned it full size for you to see.
- Then I scanned 8 parts of it so they would be larger and more readable in the thumbnail.
These 8 thumbnails are still small, but I couldn't get them much larger without going to 12 or 16 parts. You'd lose all sense of continuity the original chart has.
You'll have to spend some time with it if you want to get through it carefully, but you're welcome to it. I hope my effort was worth the trouble.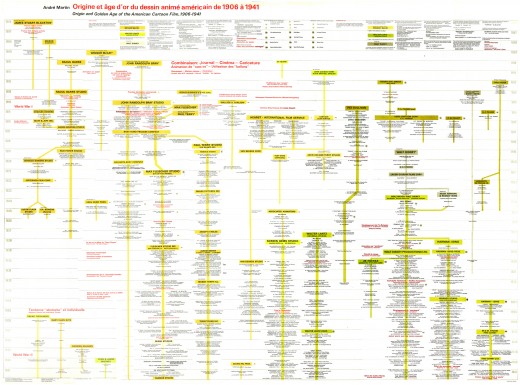 Full sized, click it to enlarge and read it as is.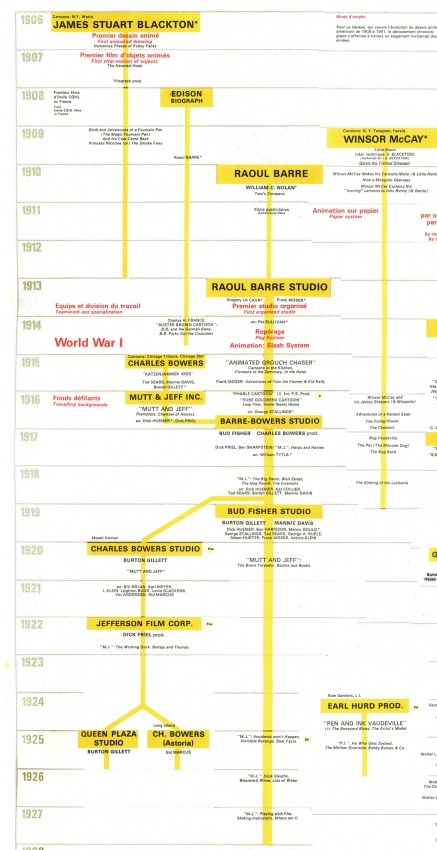 A
Upper left – part A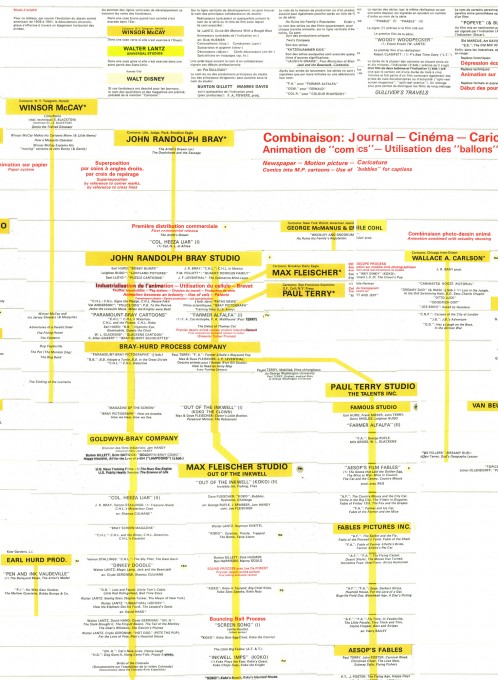 B
Upper Middle left – part
(There's slight overlap to help you get continuity.)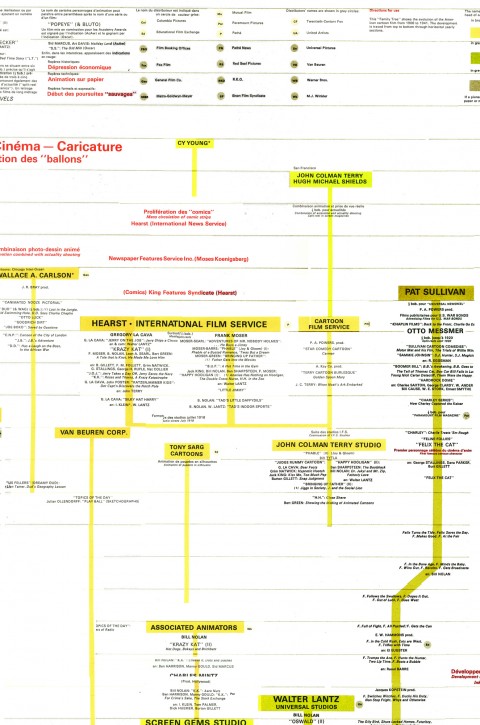 C
Upper Middle Right – part C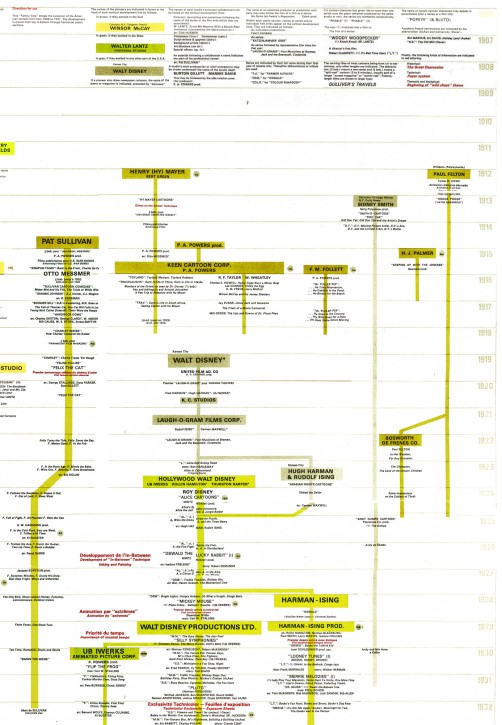 D
Upper Right – Part D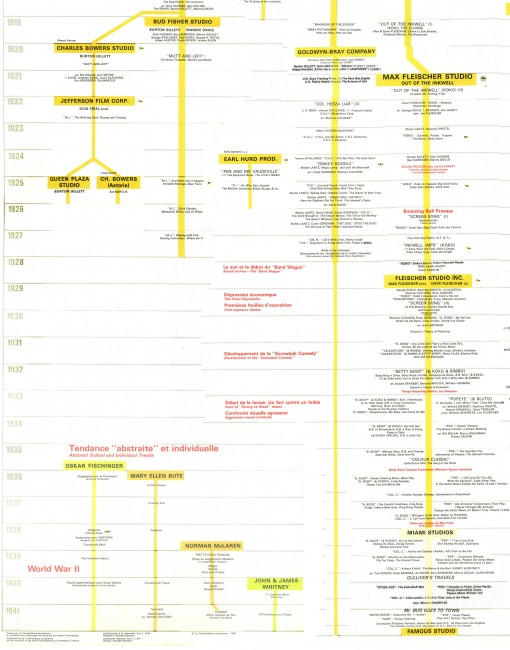 E
Lower Left – part E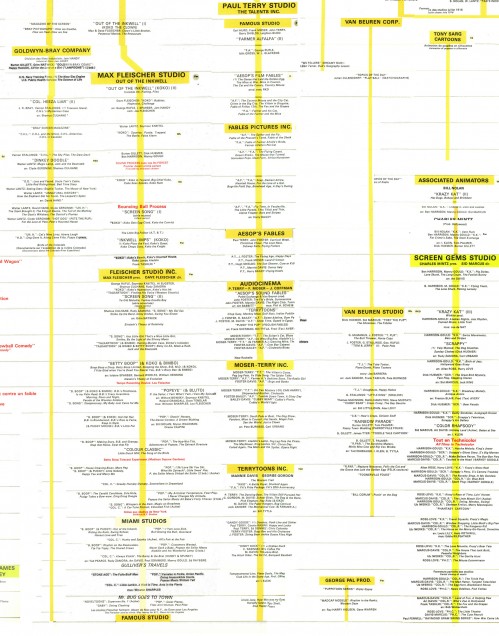 F
Lower Middle Left – part F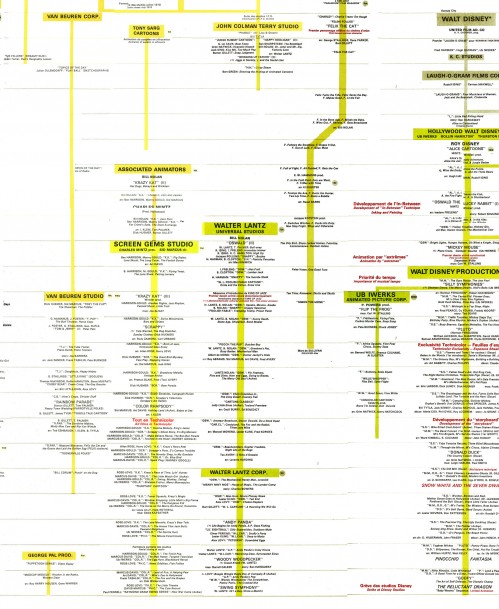 G
Lower Middle Right – part G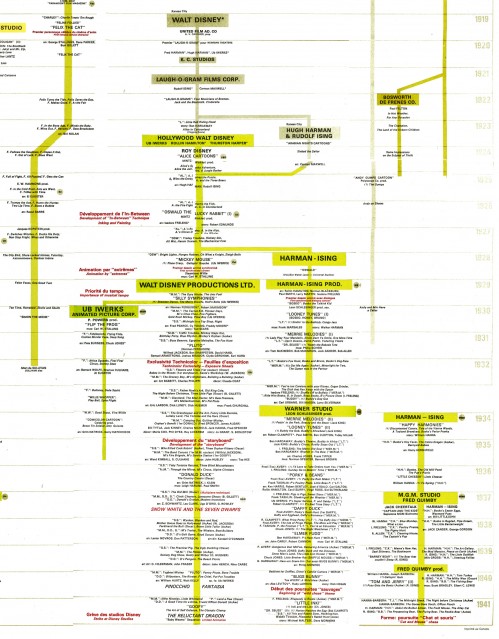 H
Lower Right – part H
15 Responses to "NFB Animation Chart"
Leave a Reply