Animation &Richard Williams &Title sequences 04 Jan 2011 08:16 am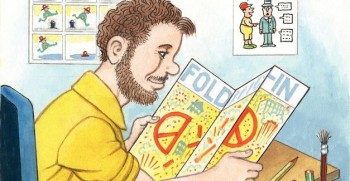 - The Huffington Post currently features an article about and an interview with MAD Magazine cartoonist / writer, Al Jaffee.
Jaffee has long been a mainstay at the magazine, and he is something of an idol to many up and coming cartoonists (as well as to many who up and came.)
It's an entertaining and short read which you'll enjoy.
______________________________
.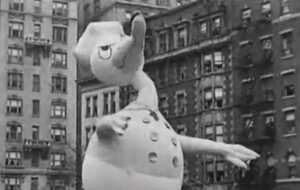 - Circulating recently is a YouTube video of the
1935 Macy's Thanksgiving Day
parade with a prime feature being the balloons.
Particularly entertaining is the wild and wacky Donald Duck (the 1935 Donald) completely out of control. I also enjoyed seeing how they dealt with the elevated train station interfering with the movement of the balloons. This isn't a problem today.
It's a short, fun video, if you haven't seen it.
______________________________
.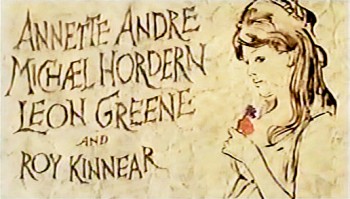 -
Mark Mayerson
calls appropriate attention to a site which features stills of many film titles through history.
Movie Title Stills
. It's an entertaining site, indeed, and the only one to really go back into early film history.
There are a number of sites out there which feature and celebrate movie titles.
Forget the Movie and Watch the Titles is one which breaks them down into categories. There are 147 title sequences listed and 49 of them are animated. Most of them are newer sequences like Kung Fu Panda or The Pink Panther 2 (the Steve Martin one).
Art of the Title also has a large number of title seqeunces including some older titles. Many of the Saul Bass titles can be found here, as well as one of my favorites, To Kill a Mockingbird. This site will first take you to frame grabs of the titles but then you can click to download the film sequence. They also include several interviews with a number of designers.
All of Saul Bass' work is featured on the site Not Coming to a Theater Near You. Here there are predominantly still images from the credits, but a lot of them. If you're a Saul Bass freak, this is a place to visit. Many of these same titles can be found elsewhere on the net. At Signals vs Noise, for example, you can watch videos of 11 of them.
Richard Williams' title sequences can't be found on any of the above sites, but if you go to YouTube, TheThiefArchives has uploaded a number of them (as well as quite a bit more of Dick's work.)
The first site of this sort that I found was a French one, Generique-Cinema. I found them when I learned that they had an entire page for me listing most of my film titles:
1981 – Prince of the City (Sidney Lumet)
1982 – Deathtrap (Sidney Lumet)
1984 – Garbo Talks (Sidney Lumet)
1985 – Desperately Seeking Susan (Susan Seidelman)
1987 – Making Mr Right (Susan Seidelman)
1988 – Running on empty (Sidney Lumet)
1989 – Family Business (Sidney Lumet)
Finding this site, way back when, was a treat.
______________________________
.
Paul and Sandra Fierlinger's film, My Dog Tulip, returns to the Film Forum for nine days only. January 5th through 13th. It's on a double bill with the documentary, The Kings of Pastry, a DA Pennebaker and Chris Hegedus film. A double bill, two films for the price of one.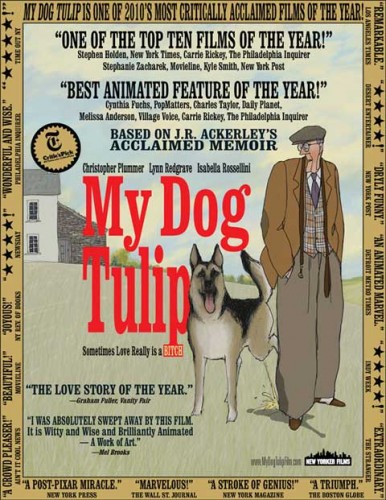 One Response to "Jaffe & Turkey & Titles & Tulip"
Leave a Reply