Art Art &Bill Peckmann &Comic Art 11 Jan 2011 08:34 am
- Lyonel Feininger was most famously known for his artwork done in Germany as part of the German Expressionist movement. Interestingly enough, he didn't start his serious art until the age of 36. Born in the United States in 1871, he created two early comic strips which were commissioned by the Chicago Tribune in 1906. They were trying to compete with the best strips of the day and chose to look to their own German-American community. The Kin-der-Kids and Wee Willie Winkie's World. Both strips stand up with the best of Winsor McCay's comic strips and, in some ways, is even more graphically daring than McCay.
Bill Peckmann has loaned me an excellent book collecting the strips of Feininger. In this first post, I've selected some samples of The Kin-der-Kids strip.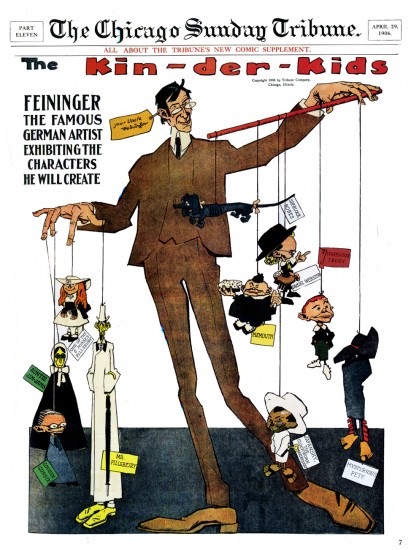 1
The paper started the strip off with a big bang.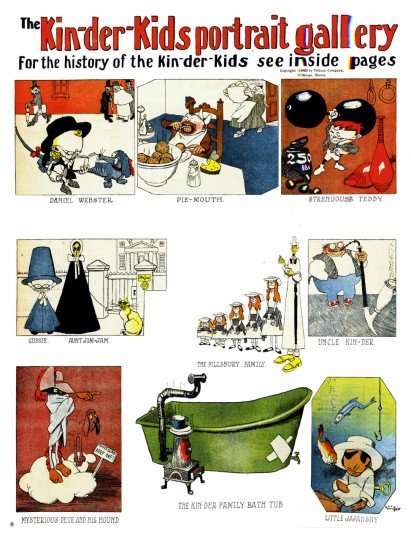 2
A detailed introduction to all the characters.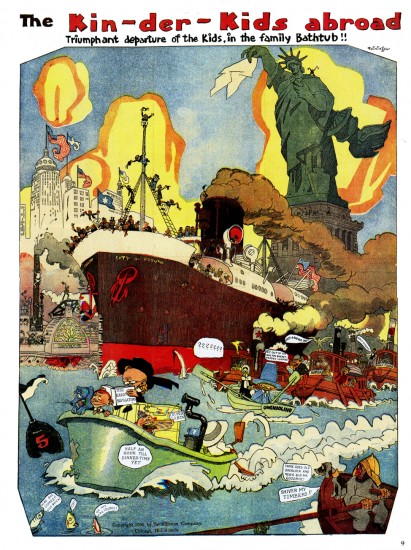 3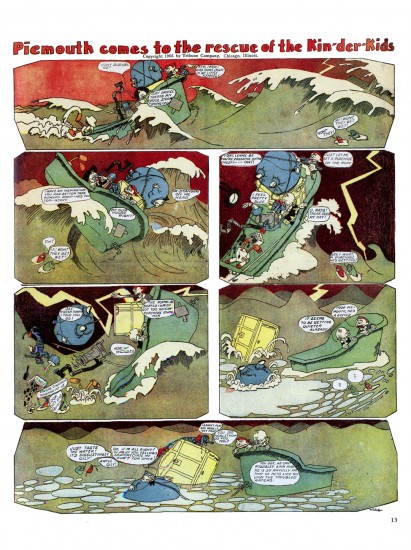 4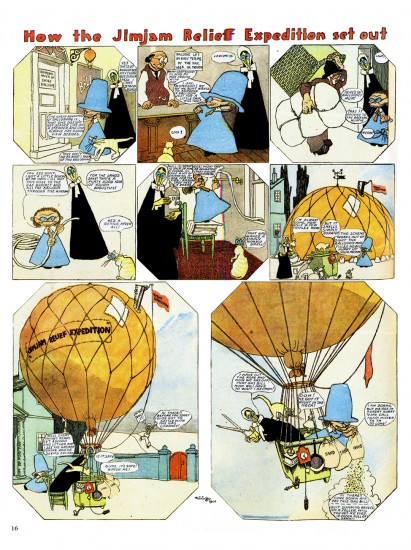 5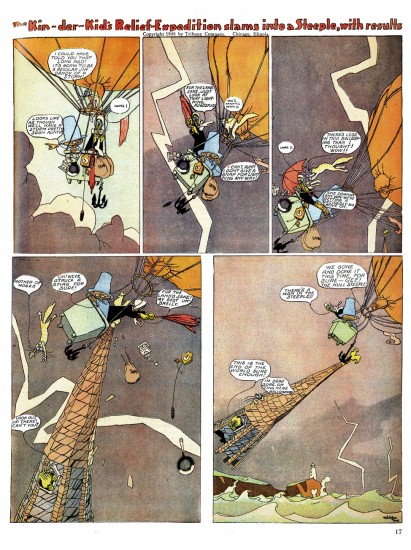 6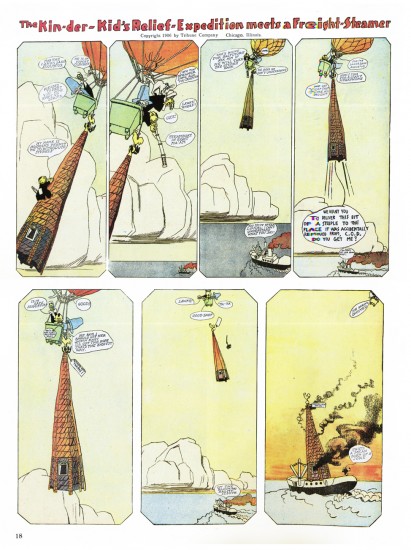 7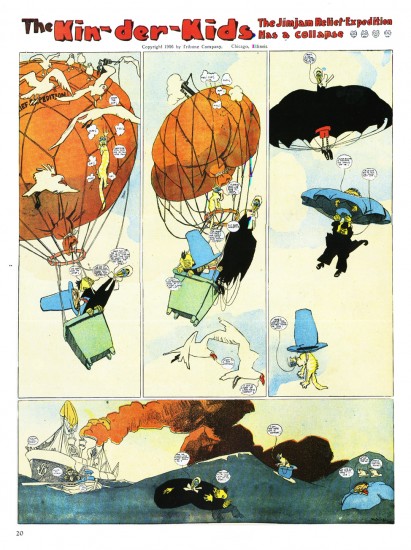 8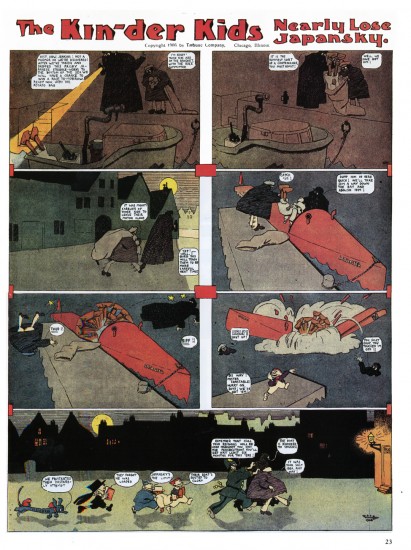 9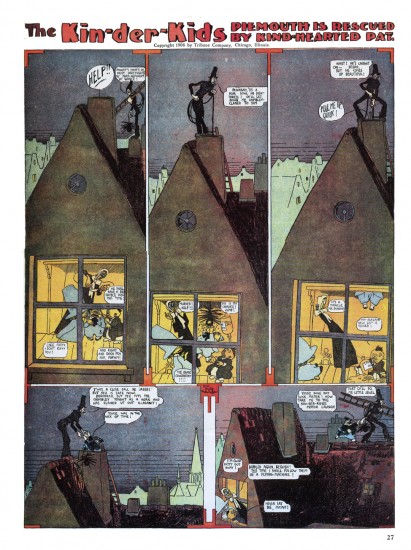 10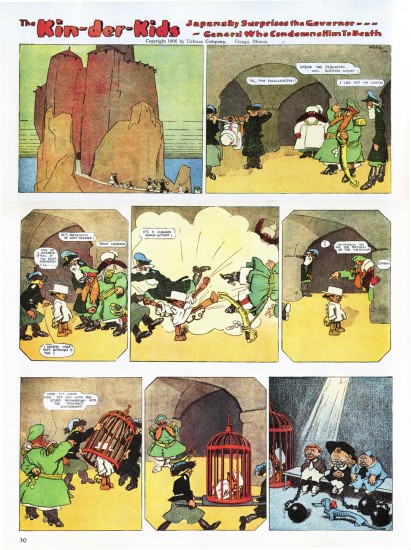 11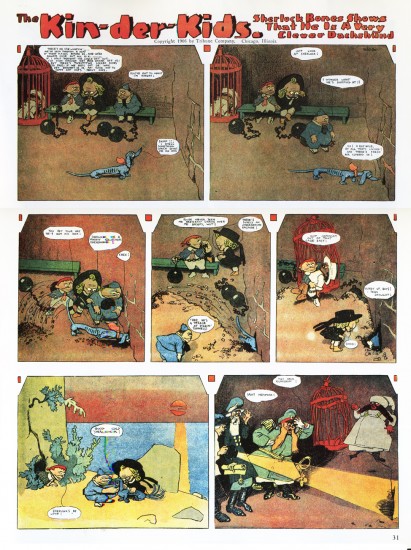 12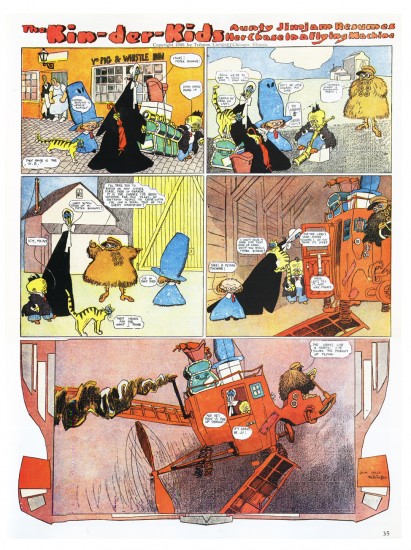 13

To give an idea of Feininger's art after the comic strips, I've culled these few images of his paintings from various sites.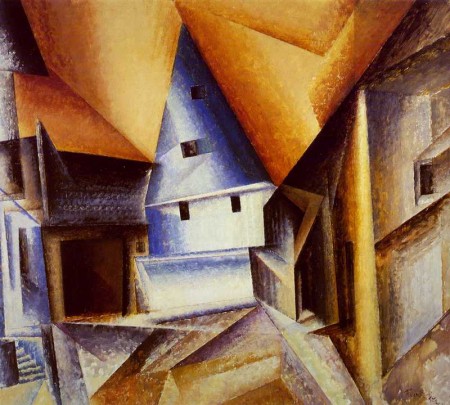 1
Oil on canvas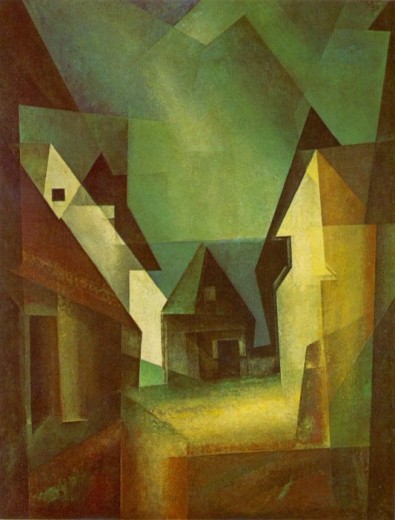 2
Oil on canvas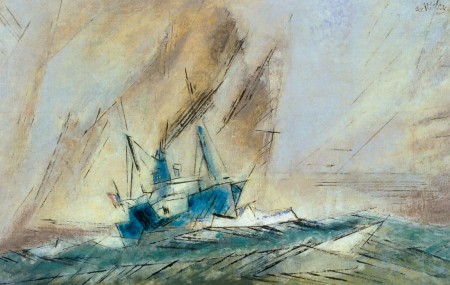 3
Watercolor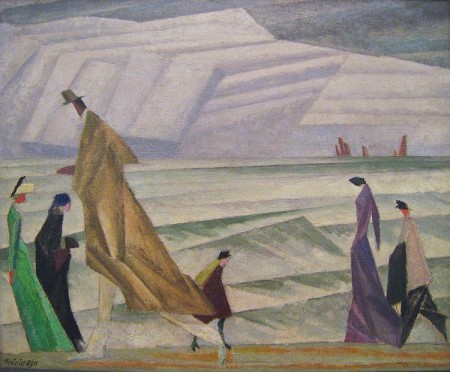 4
Oil on canvas
6 Responses to "Feininger 1 – The Kin-Der-Kids"
Leave a Reply