Photos &Tissa David 13 Jan 2011 08:34 am
- On Tuesday night, John Canemaker, Joe Kennedy, with Heidi and I escorted Tissa David to a fine Italian restaurant a block away from her apartment and celebrated her recent 90th Birthday.
The evening was a real treat for me, and we all seemed to settle back to some great conversation and an enjoyable evening. Joe Kennedy was prescient enough to bring his camera, and we shot some photos. I'm not usually inclined to post such pictures, but Tissa's 90th was important enough to me that I thought I'd share them. So here, to bore you out of your minds, are the photos of that mini event.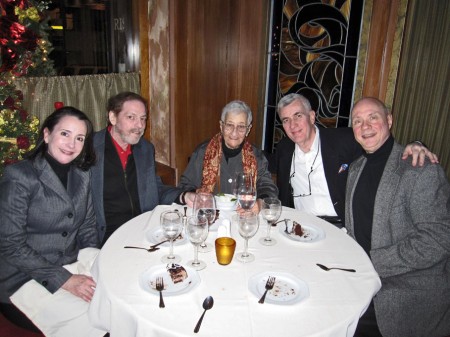 1
Here we all are, gathered from L to R: Heidi Stallings, me,
Tissa David, John Canemaker, Joe Kennedy.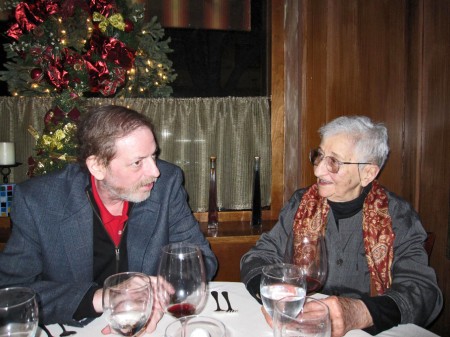 2
Tissas and I in conversation when we're supposed to be posing.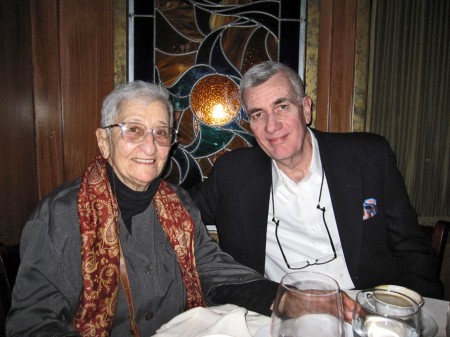 3
Tissa and John.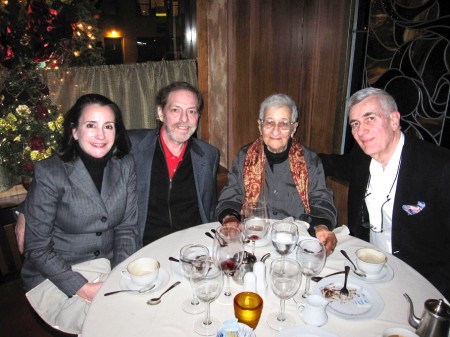 4
Joe was snapping the picture.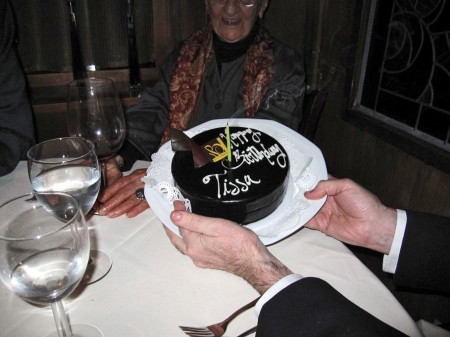 5
The cake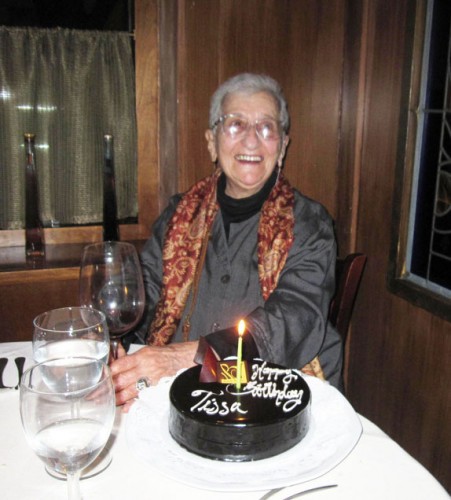 6
The lady of the night. It turns out that Tissa isn't able to eat chocolate.
We ordered some vanilla ice cream, which she loved, and the rest of us
gobbled down the chocolate butter cream cake.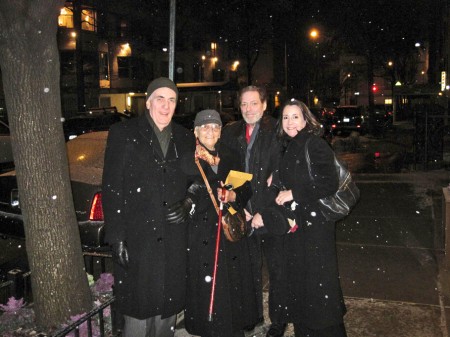 7
The latest blizzard had begun as we walked Tissa home.
This was my favorite photo of the evening.

Many thanks to Joe Kennedy for sharing the pictures.
9 Responses to "Tissa's Cake"
Leave a Reply