Animation &Animation Artifacts &Independent Animation 26 Jan 2011 08:18 am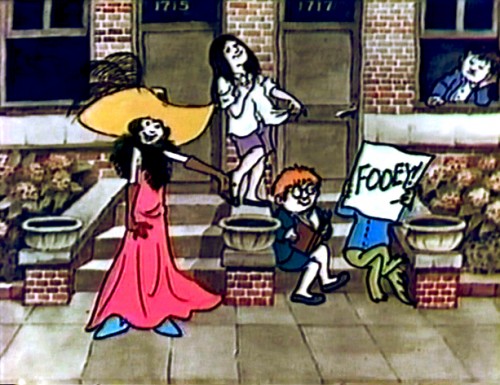 - Really Rosie was a special "directed by" Maurice Sendak from his miniature-sized children's books, The Nutshell Kids. The show in reality was overseen by Ron Fritz and Dan Hunn who received the credit of "Animation Director." It was done out of their studio, D&R Productions, for CBS television.
In 2007, I wrote: "The animation was good, but the composition always seemed off, to me. I remember back in 1975 (I was still in college at the time) thinking that the show looked like it was done in one long shot on 12 fld artwork. Then they seemed to move the camera in tight for all the poorly executed camera moves. The line work got unpleasantly large in close ups and the detail wasn't good. The film just isn't smooth."
Animation for the show is credited to:
Lu Guarnier, Marty Taras, Willis Pyle, Doug Crane, Jack Schnerk, Cosmo Anzilotti, and John Svochak.
Asst animators included:
Jim Logan, Gerry Dvorak, Helen Komar, and Joe Gray
Here's a scene animated by Lu Guarnier from the sequence pictured above. The pegholes atthe top are Oxberry. (You can see the 2007 post about this sequence, here.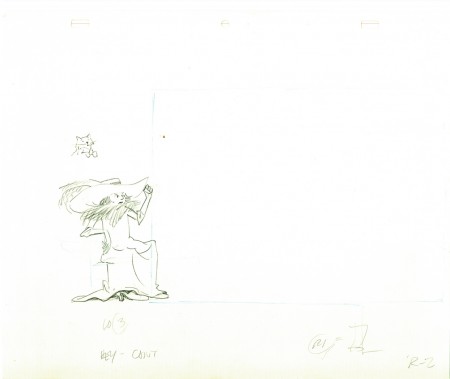 02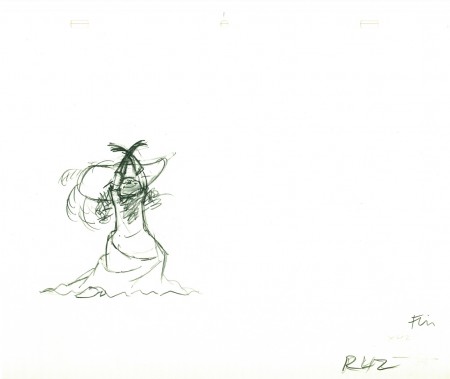 42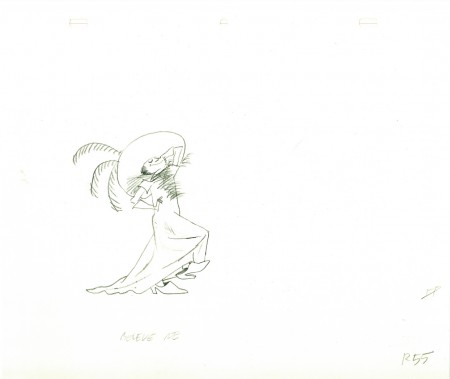 55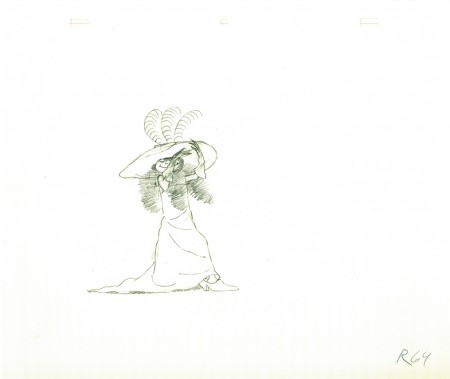 64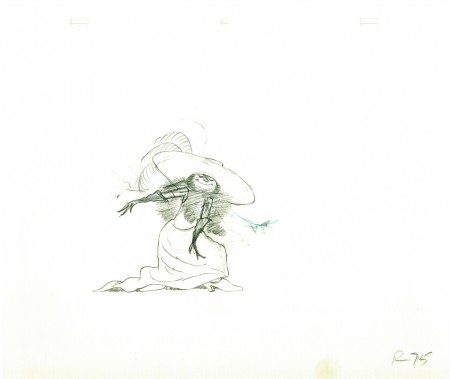 75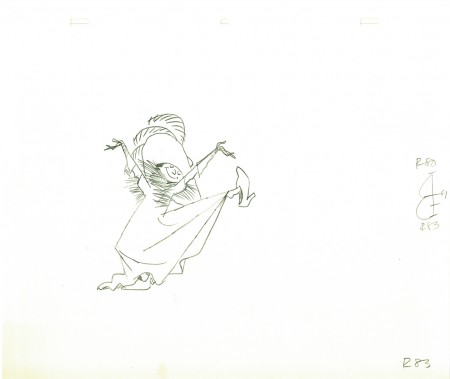 83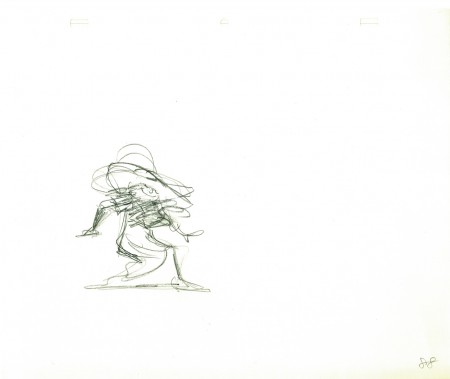 88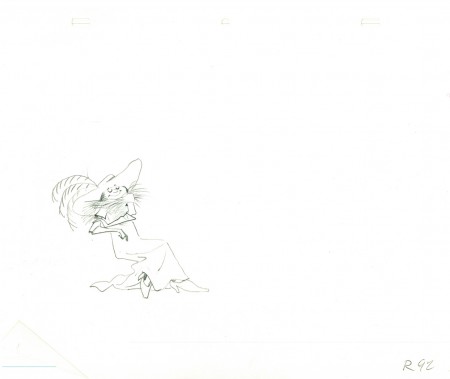 92

________________________

Here's a QT of the scene with drawings exposed to whata I think are
their appropriate frames. I don't have exposure sheets so I may be
missing a hold or two. Purely guesswork on my part.
2 Responses to "Lu Guarnier's Really Rosie"
on 26 Jan 2011 at 8:36 am 1.richard o'connor said …

These are amazing drawings, but what made the show work was Carol King's soundtrack.

The music is what struck me as a child and what stands out revisiting the special today.

It also had that special Sendak touch of treating children like intelligent people. There's no talking down and, as an 8 year old, I felt as though I had stumbled across a secret thing that only I knew about.

on 26 Jan 2011 at 12:52 pm 2.Eric Noble said …

Very interesting. I wish I could see the special to see for myself. These are beautiful animation drawings. Great post.
Leave a Reply