Bill Peckmann &Books &Comic Art &Illustration 22 Jan 2011 08:40 am
- Peter Arno had set out to be a musician in his earliest years, but the sale of a gag cartoon to the New Yorker (which ran June 20, 1925) started him on a long, industrious and extraordinary career. He appeared in the New Yorker almost every week of my life, so I got used to seeing his work. I also took for granted the absolute ease with which he sold his gags, something that's sorely missed today. The compositions, the use of grey tones (most of his cartoons were done in B&W&grey washes with black ink brush lines), and the use of angles all played perfectly to the service of the gag.
Bill Peckmann surprised me with these images from the book on Arno. Thanks, Bill.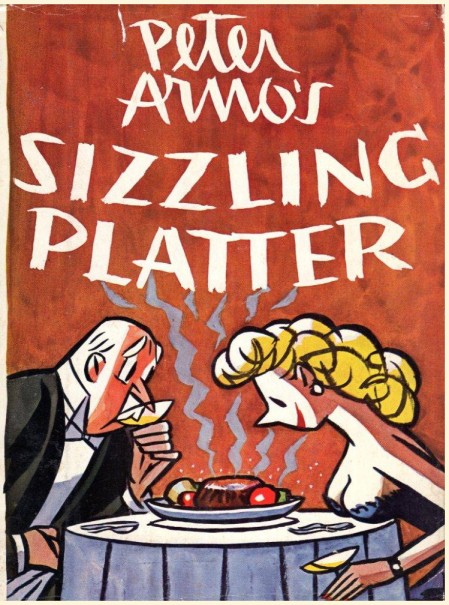 The book's cover.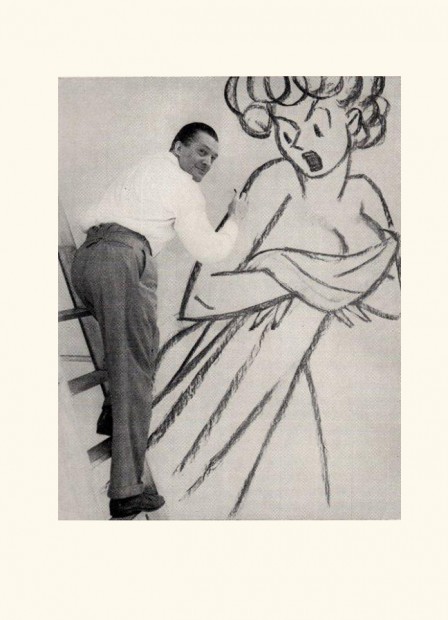 1
Arno drawing his muse.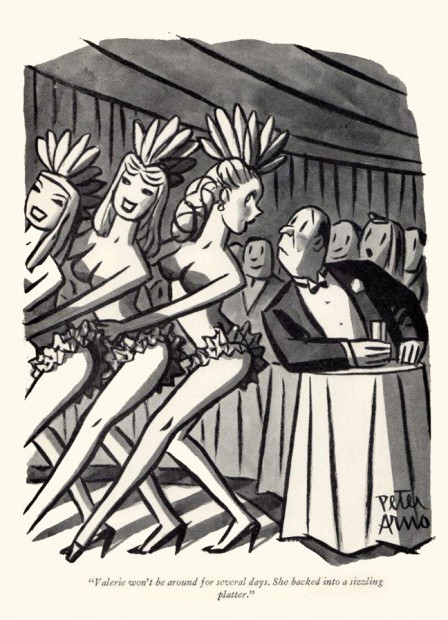 2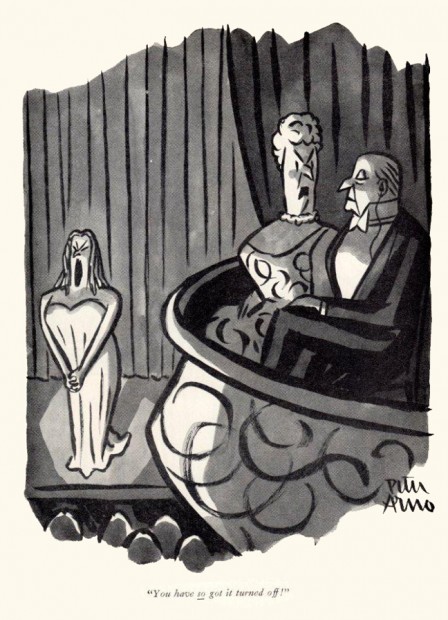 3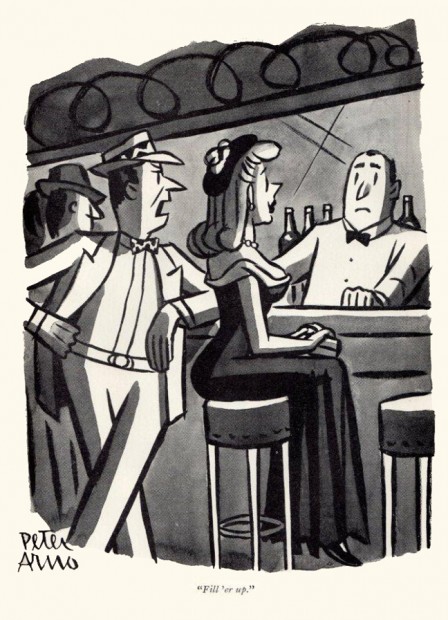 4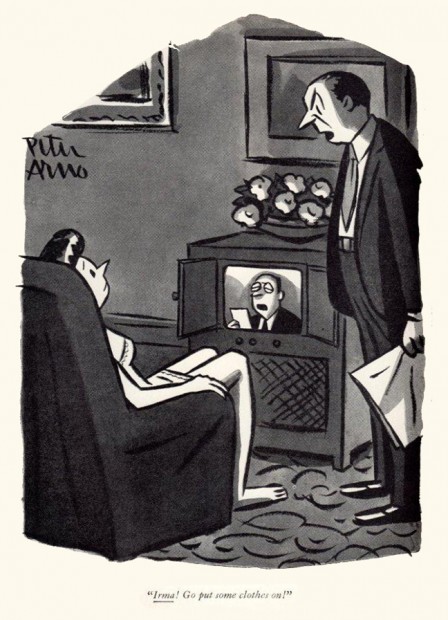 5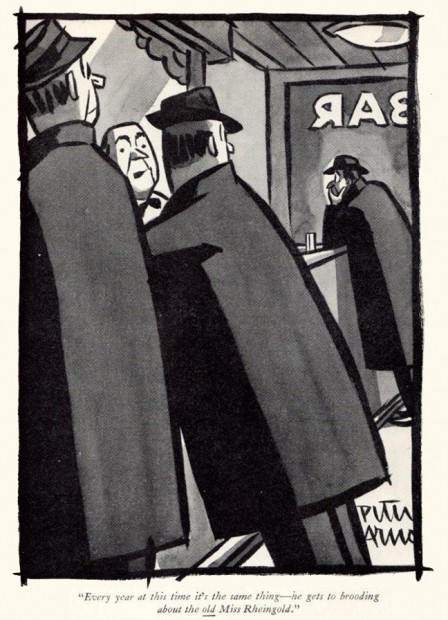 6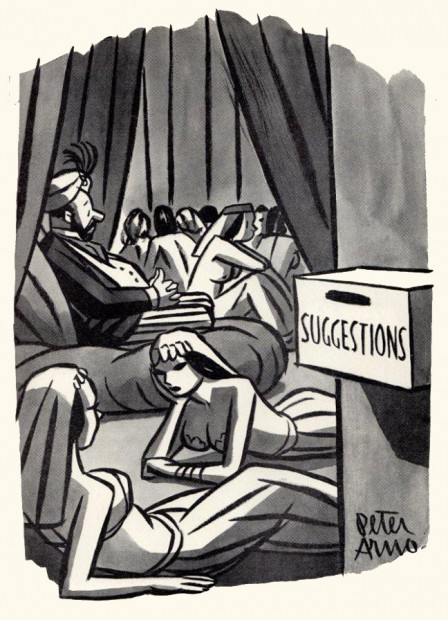 7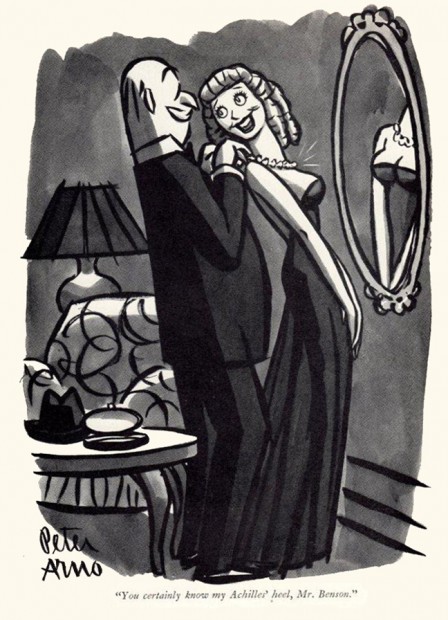 8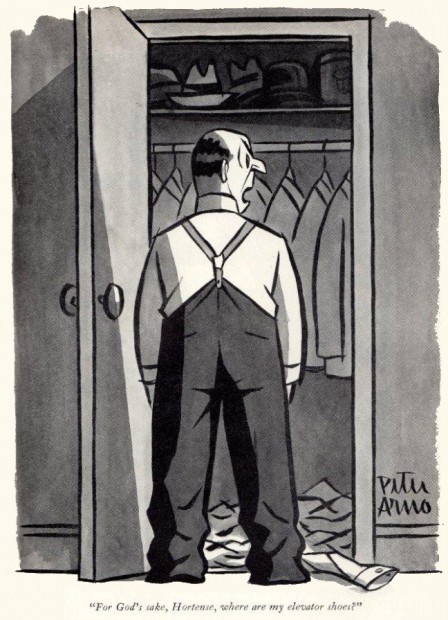 9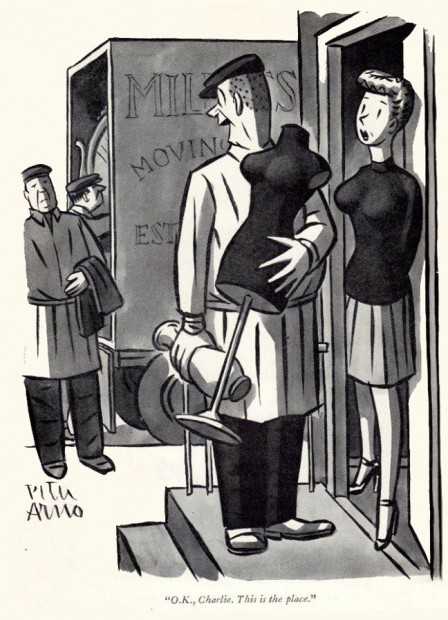 10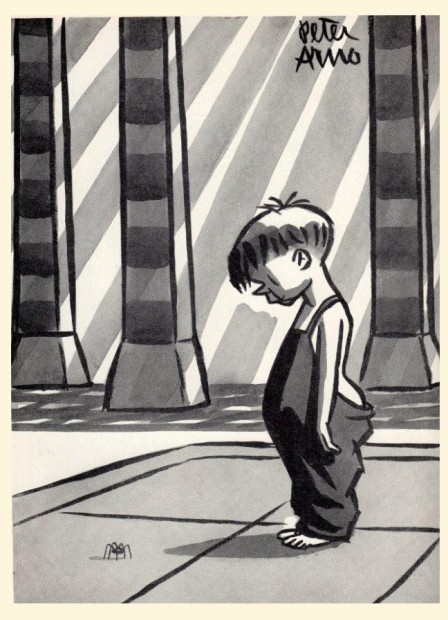 11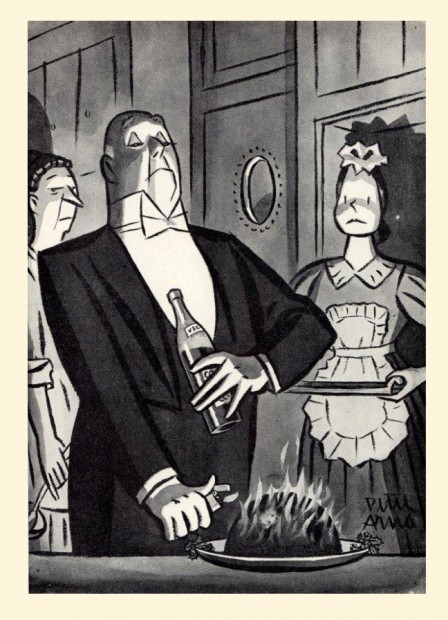 12
6 Responses to "Peter Arno"
Leave a Reply