Art Art &Comic Art &Illustration 25 Jan 2011 08:29 am
- I had planned to post some examples of Feininger's second comic strip, Wee Willie Winkie, this week. However, Bill Peckmann surprised me with more of his fine art. This is all from 1908, just two years after he left the strip behind. Most of these images are done with some form of crayon on paper, rather than oil on canvas.
The show was one that was held at the Achim Moeller Fine Art gallery in New York.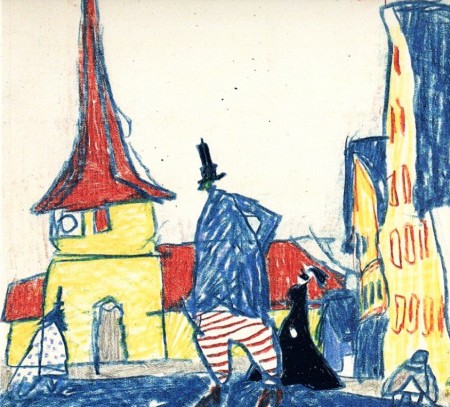 1
This is the catalogue's cover.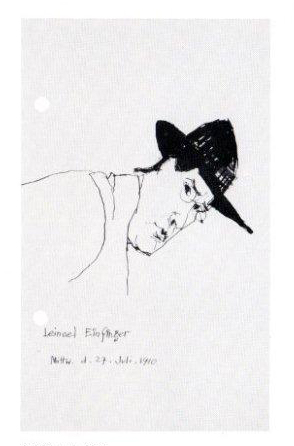 2
A self portrait opposite the title page.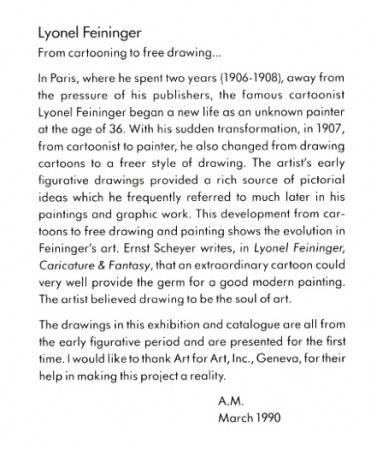 3
A foreward to the catalogue by gallery owner, Achim Moeller.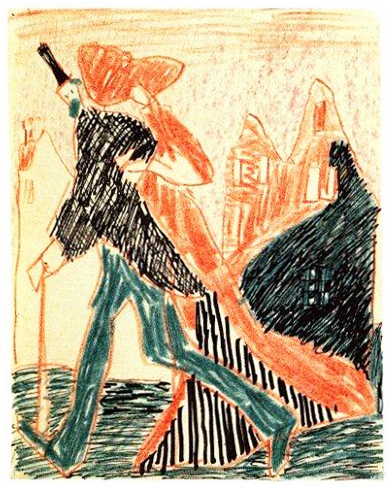 4
Two Figures, 1908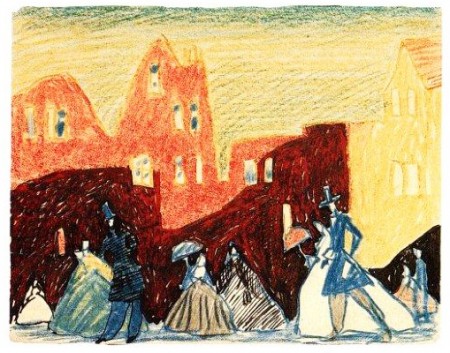 5
Promenade, 1908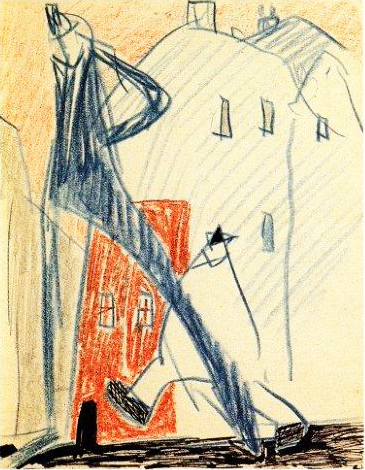 6
Two Figures, 1908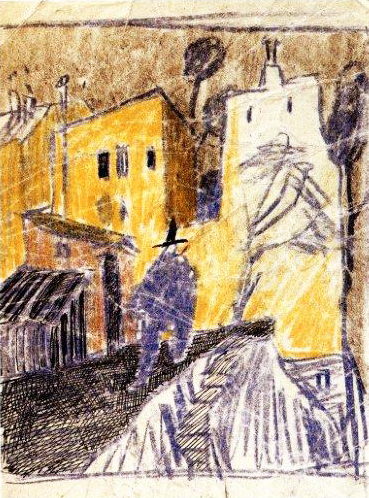 7
Street Scene, 1908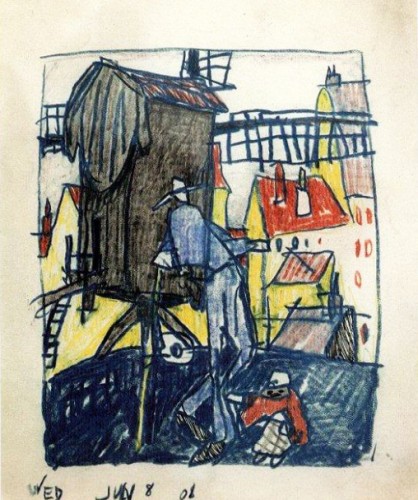 8
The Miller and His Child, Heringsdorf, 1908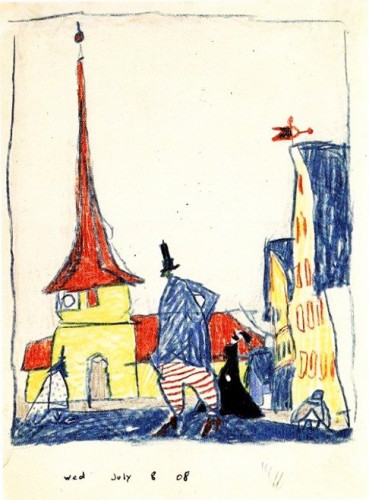 9
Masks, Gelmeroda, 1908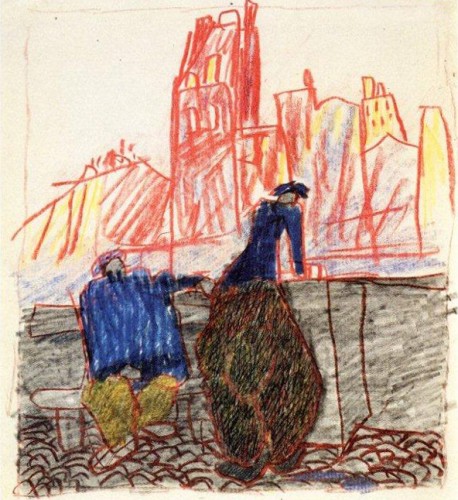 10
Figures Seated on Beach Overlooking Town, 1908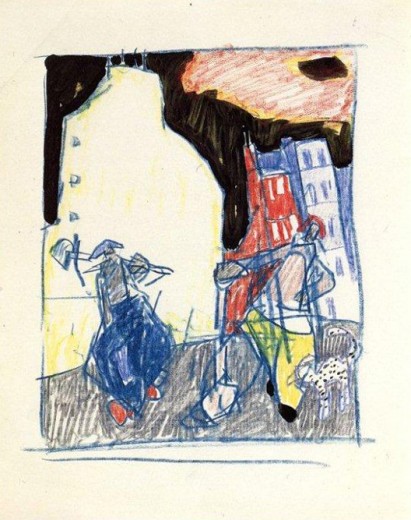 11
Workmen, 1908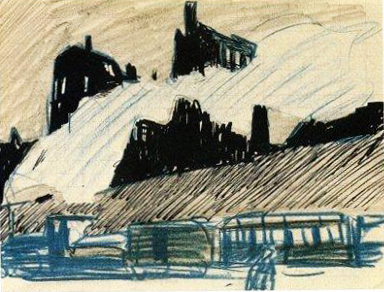 12
Railway 1909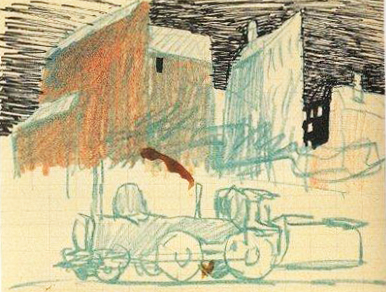 13
Train 1909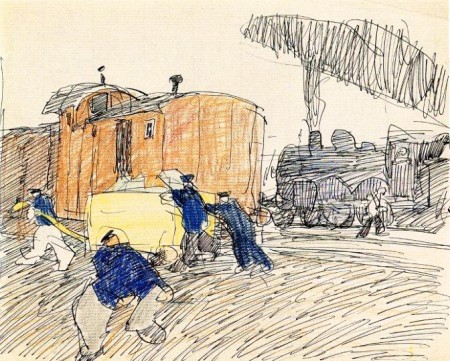 14
Railroad Men, Zehlendorf 1908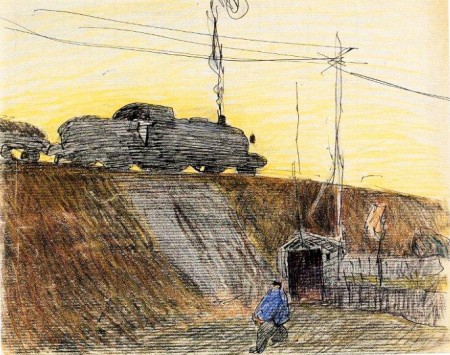 15
Railway Scene, 1908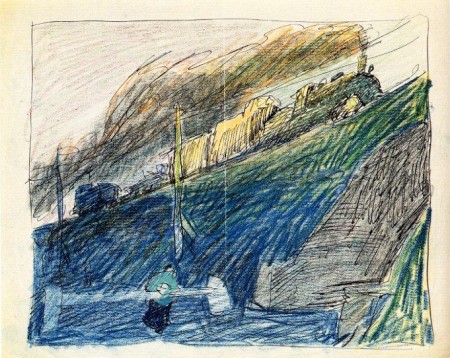 16
Steam Train, 1908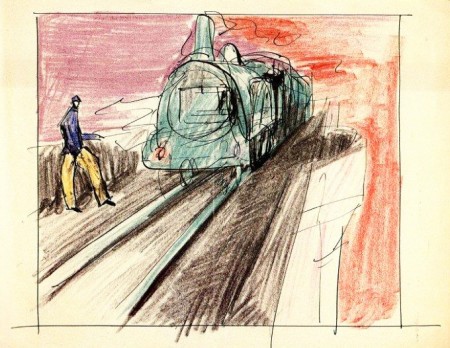 17
Railroad Scene, 1908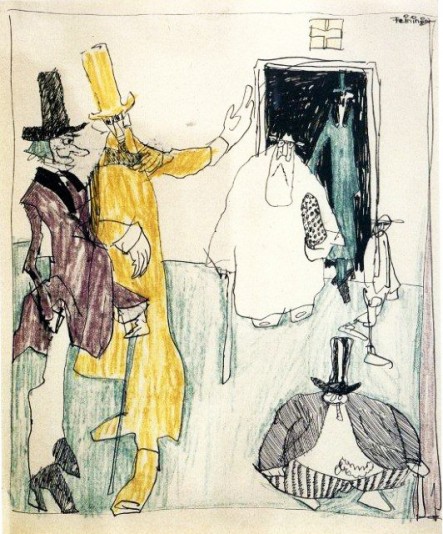 18
Grotesque Scene with Six Figures, 1908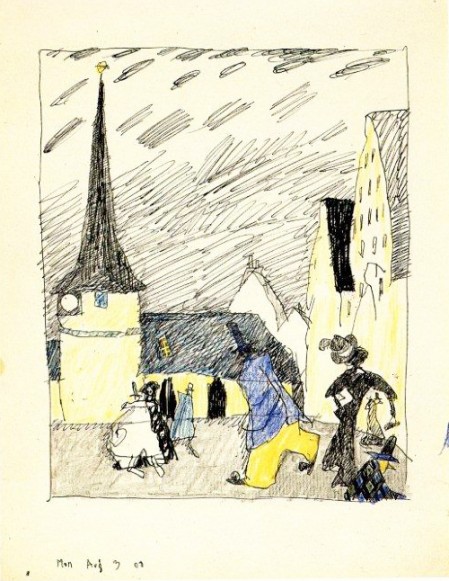 19
Study for Carnival in Gelmeroda, 1908



________________________________
The 2011 Oscar nominations were just revealed. The nominations for Best Animated Short include:
* "Day & Night" Teddy Newton
* "The Gruffalo" Jakob Schuh and Max Lang
* "Let's Pollute" Geefwee Boedoe
* "The Lost Thing" Shaun Tan and Andrew Ruhemann
* "Madagascar, carnet de voyage (Madagascar, a Journey Diary)" Bastien Dubois
I'm very sorry to see that Sensology Michel Gagné abstract short wasn't nominated. After all these years you would think ONE absract film could be included. But the Academy members are even more straight laced than in the past.
8 Responses to "Lyonel Feininger – 3 & The Oscar Nominations"
Leave a Reply