Animation &Animation Artifacts &Richard Williams &Tissa David 24 Jan 2011 08:55 am
- Here is the third installment of the drafts for the feature of Raggedy Ann & Andy. This was the Dick Williams directed feature done for Bobbs-Merrill (who owned the property – the books and wanted to create a long ad to make them popular again. It didn't work.) I'm not quite sure who I'm posting these charts for, but I was asked, so here they are.
If you haven't seen the film and want to, you can go here. A wonderful page on YouTube. The sequences worth viewing are this one – seq. 4 – and the taffy pit. Tissa David did some nice, emotional animation for the first; Emery Hawkins did the wildest sequence in the film for the second.
I keep reading strange rewirtes of the history of this film (by people who worked on it), so I'll talk about what I know in an upcoming post. I was involved from the first day Dick Williams came on board. The first animator he contacted was Tissa, and the two of them did a test pencil test.
Here is sequence 4 "The deep, dark woods." Part 1 was animated by Tissa – 876 feet. Part 4.1 & 4.1A was split between Tissa, Art Babbitt and John Kimball. Babbitt did the camel, and his Ann & Andy were so far off model that we had to keep Tissa's work away from Babbitt's. After all, his character was the Camel with the wrinkled knees. No attempt was made to bring his characters closer to the model sheets.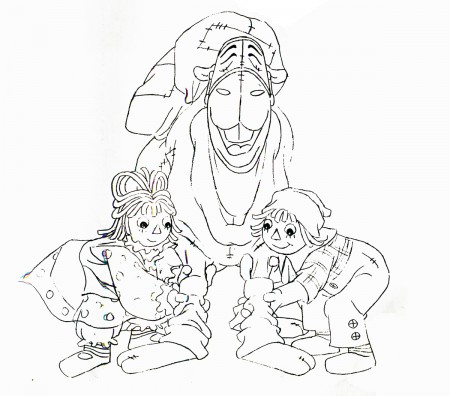 Art Babbitt's Ann & Andy
.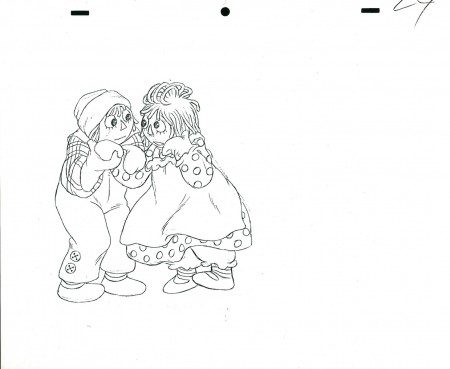 Dick Williams' cleanup of Tissa's Ann & Andy
.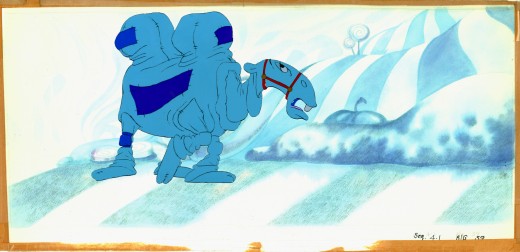 Babbitt's "Camel with the wrinkled knees"
.
The charts
.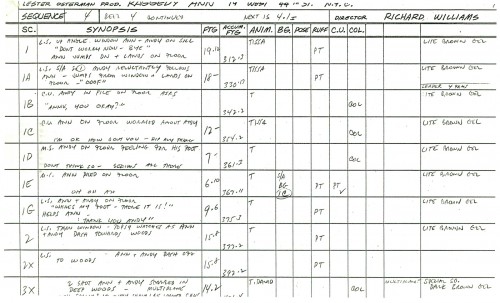 1
.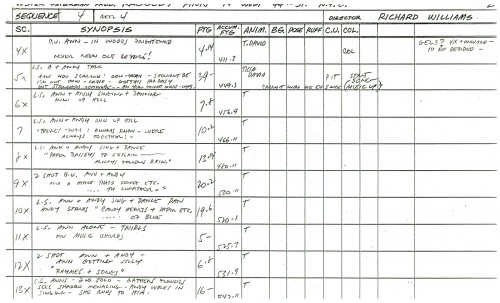 2
.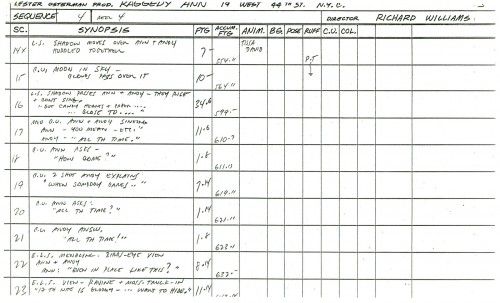 3
.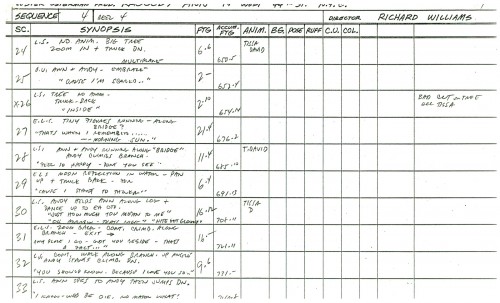 4
.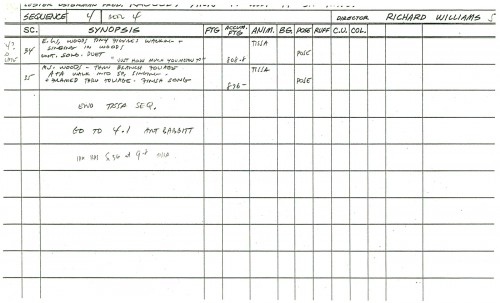 5
.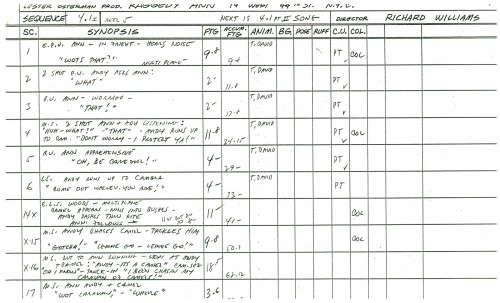 6
.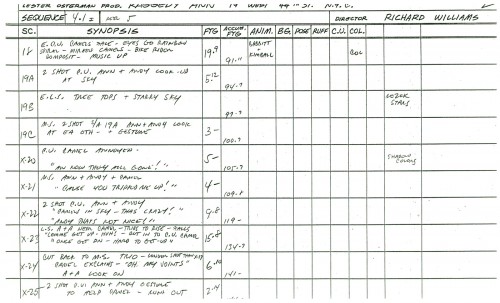 7
.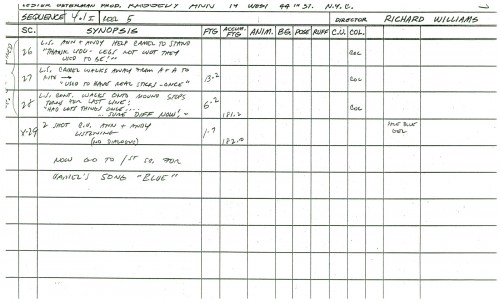 8
.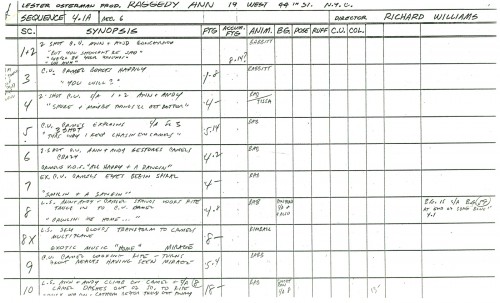 9
.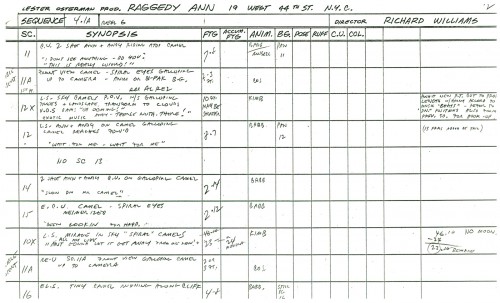 10
.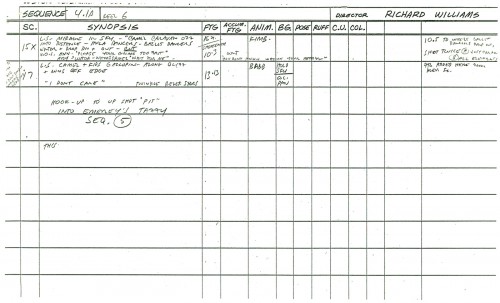 11
4 Responses to "Raggedy Drafts – 3 / seq. 4"
Leave a Reply