Commentary &Photos 27 Jan 2011 08:58 am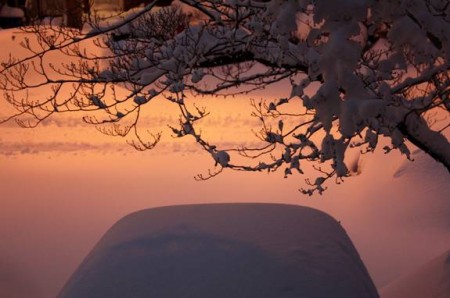 Photos by Steve Fisher
.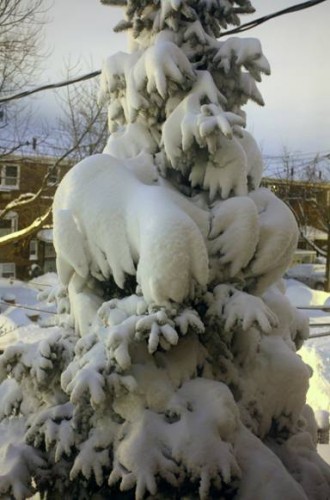 .
- A gigantor snow storm blew through New York overnight. The subway service was suspended for a half hour today, and it took a full 90 minutes to make the normal 20 min trip to the studio this morning. Global warming is on the march.
_______________________
.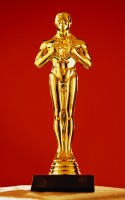 - The Oscar nominations come very late in a film season. Of the animated features nominated, two of them,
Toy Story 3
and
How to Train Your Dragon
have had full and complete DVD lives, The run is nearly done. Only
The Illusionist
is probable to gain a bit of a bump in theatrical sales from being nominated. It's video version has not been released yet, so it can take advantage of the Oscar nomination in its marketing.
Of the live-action theatrical features, they all seem old by the time the nominations are released, and it gets hard to generate excitement for any of them. But, of course, I can only speak from the point of someone who has to take in all of these films early, so that I can participate in the vote. More probably most viewers haven't come to the gate yet, so these films aren't as finished as they feel to me.
Only the Producer's Guild award, last week, to The King's Speech has given me pause in believing that The Social Network will take the Best Picture Award home. After all, it even won the Golden Globe. However, the old-timey feel of the Oscar voters gives me reason to believe that The King's Speech has a good chance. I don't really supposrt either of them since I felt that The Illusiionist was a better film than either.
_______________________
.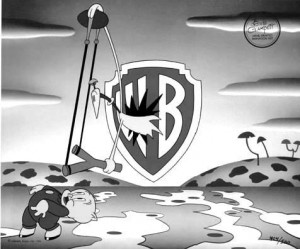 -
Bill Benzon
has old time thoughts on his mind about a film that never seems to grow old.
I told you, last week, about his writings on Porky in Wackyland. Well, he's back (Part 2) and (Part 3) with more to write more about this Bob Clampett classic.
It's an interesting approach to write about the structure of the looniest of all the Looney Tunes. It's almost like stepping into Wackyland yourself and trying to make sense of the surroundings. In a sense, you have to become Porky to be able to do that, and that doesn't seem to make sense.
These new comments are critical and also very much worth the read. I suspect there's going to be a Part 4.
_______________________
.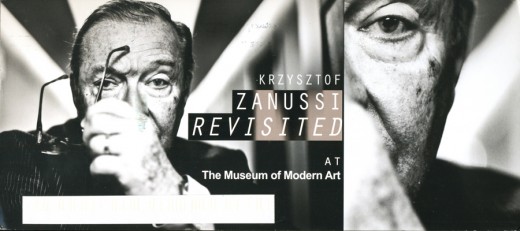 One of my two favorite film directors, Krzysztof Zanussi, is having a small retrospective at the Museum of Modern Art next week. Do yourself a favor and go see ANY of the films being screened.
The schedule is as follows:
Sat, Jan 29 6:00 pm THE CONSTANT FACTOR
8:15 pm REVISITED New York Premiere
(both introduced by Krzysztof Zanussi)
Sun, Jan 30 2:00 pm FAMILY LIFE
4:30 pm CAMOUFLAGE
Mon, Jan 31 4:00 pm FAMILY LIFE
Wed, Feb 2 4:00 pm CONSTANT FACTOR
7:00 pm CAMOUFLAGE
Thurs, Feb 3 6:45 pm REVISITED New York Premiere
The Museum of Modern Art is at 11 West 53rd Street, NYC 10018.
6 Responses to "Oscar thoughts, Wackyland & Zanussi"
Leave a Reply