Animation &Animation Artifacts &Articles on Animation &Richard Williams 31 Jan 2011 08:24 am
- Continuing the drafts to Raggedy Ann & Andy, I'm posting two sequences today:
5 contains Emery Hawkin's taffy pit and
6 contains the meeting with the Looney Knight. (This is where the picture really goes off its wheels and takes a deep spin downhill.)
Seq. 5 employs these animators: Emery Hawkins. (A number of scenes were left blank for animator. At the end of the production they pushed this through pulling the sequence from Emery. Assistants became animators, and the animation looked shoddy.) Art Vitello, John Bruno, and Grim Natwick.
Seq. 6 is animated by: Willis Pyle, Art Babbitt, and John Kimball (Ward's son). Again, several other animators came on at the end: Jim Logan stepped up from assisting to animating the Looney Knight, since Dick felt he was handling it so well.

Sequence 5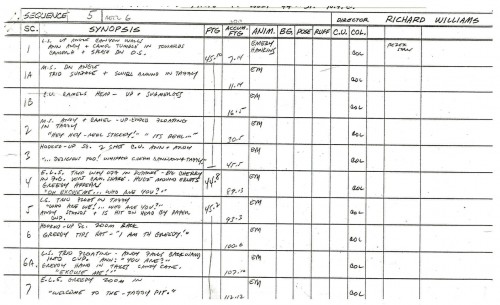 1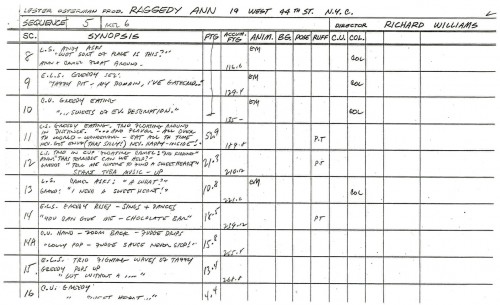 2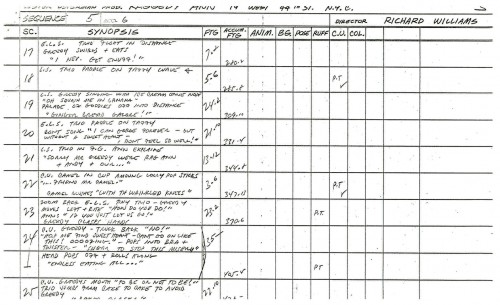 3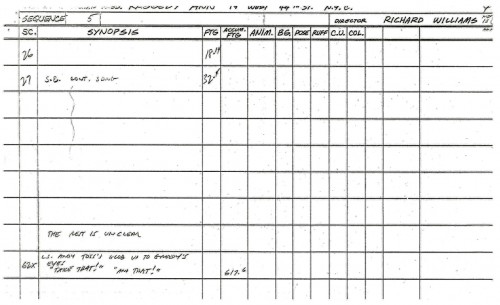 4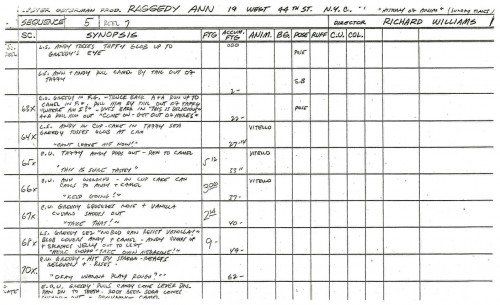 5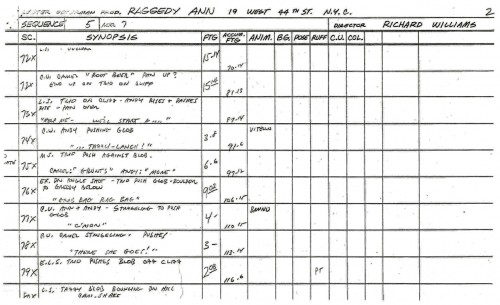 6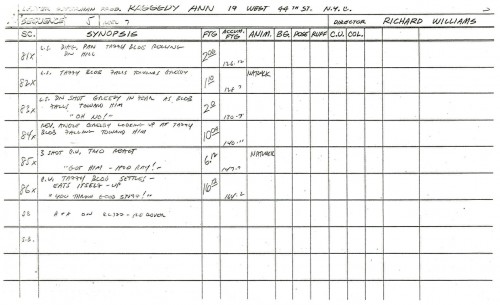 7
Here are some images from John Canemaker's excellent book, The Animated Raggedy Ann & Andy.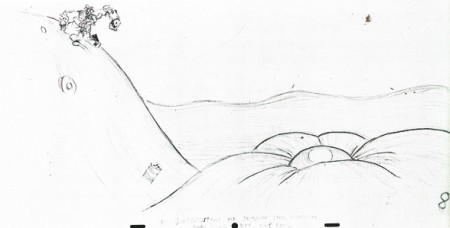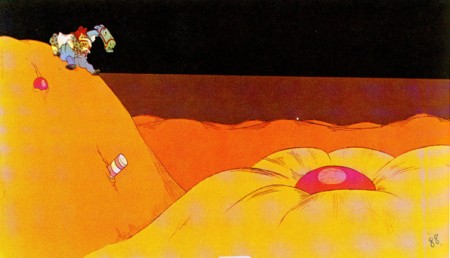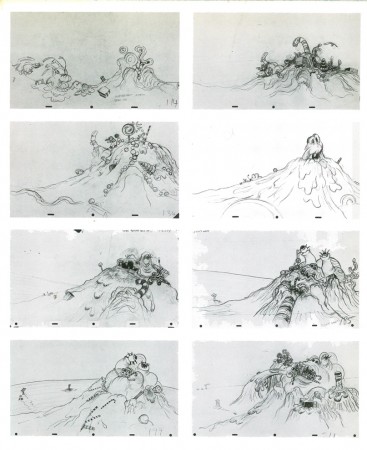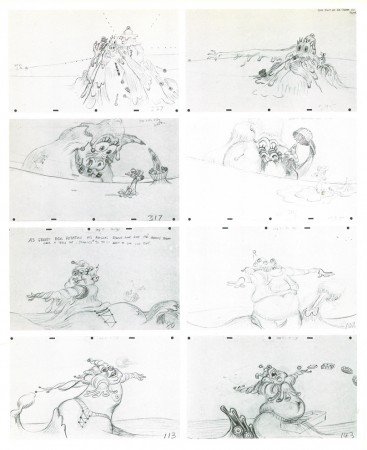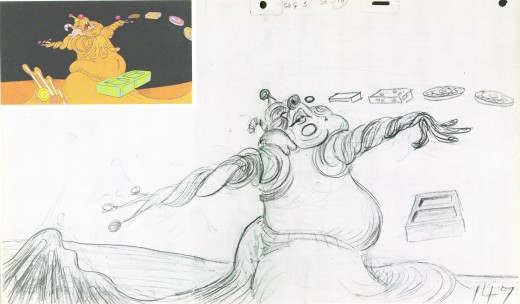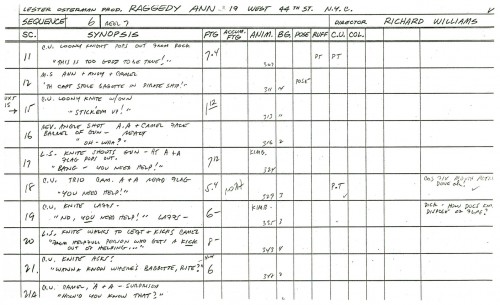 2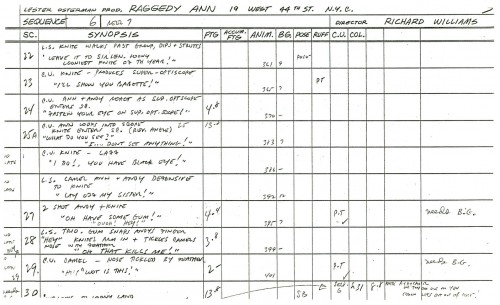 3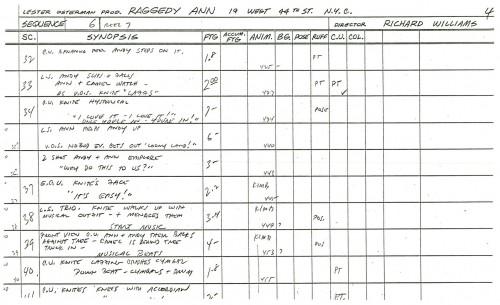 4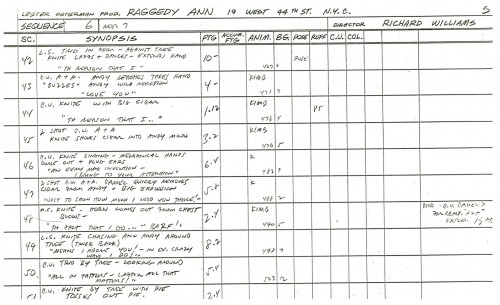 5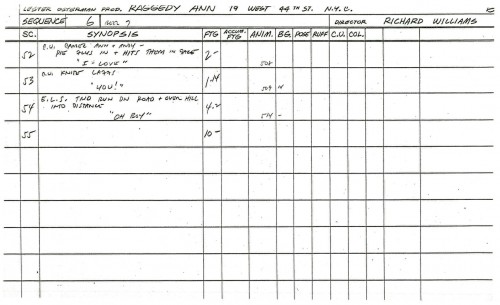 6
7 Responses to "Raggedy Drafts – 4 / seq. 5 & 6"
Leave a Reply