Animation &Animation Artifacts &Disney 14 Feb 2011 09:18 am
Happy Valentine's Day
____________________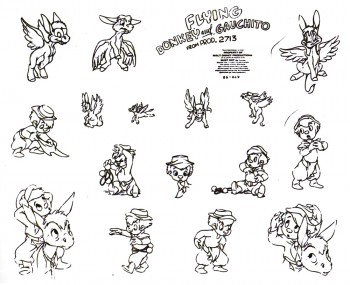 - As I wrote last week, The Laughing Gauchito was to be a stand alone short for Disney in 1942. It wa one of the first products of the group that had just returned from the South American trip. The film was to be part of a series that featured the "Little Gauchito". They'd already completed one film. That film was originally The Flying Donkey, but they turned it over to the boy, and retitled it The Flying Gauchito, and it was added to The Three Caballeros.
To read more about this series, I suggest you go to J.B. Kaufman's excellent book, South of the Border with Disney.
The story concerned itself with a boy who could not laugh. We see in this scene the boy trying to laugh in the mirror.
Ultimately, Disney, himself, put a stop to The Laughing Gauchito. Under the direction of Jack Kinney, some animation had already been done by Ollie Johnston, Bill Tytla and, particularly, Frank Thomas, to be well into the film. It took years to find some of the animation scenes in the morgue.
This dramatic scene is by Frank Thomas.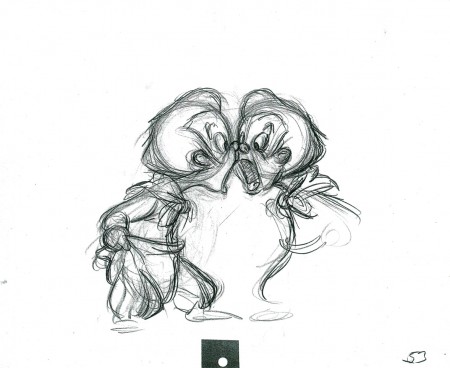 53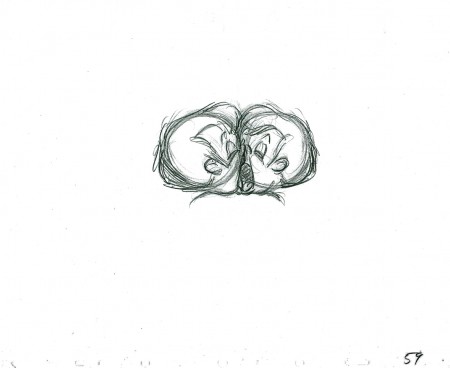 59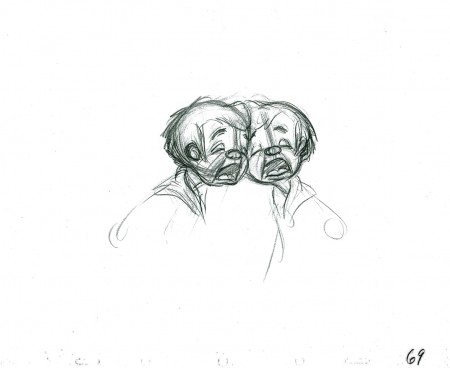 69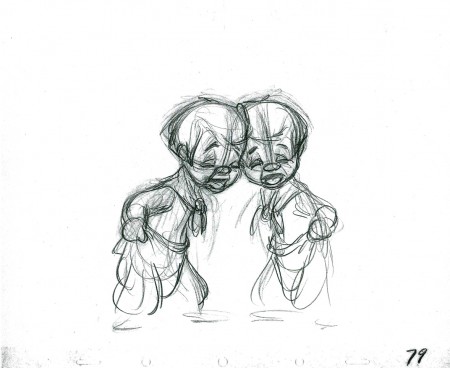 79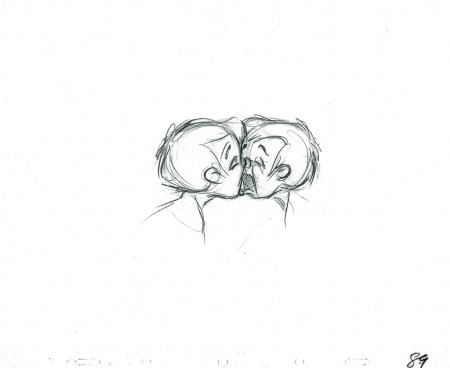 89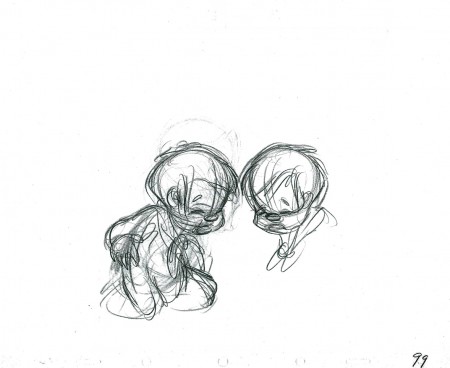 99

________________________

Here's a QT of the scene with all the drawings from both posts to date.
One Response to "The Laughing Gauchito – pt 2"
on 14 Feb 2011 at 12:14 pm 1.Eric Noble said …

This is wonderful!!! Even as standalone drawings, FRank Thomas still delivers a piece of dramatic, emotional animation. Thank you so much for sharing this with us Mr. Sporn. I would have liked to see a series with the Little Gauchito.
Leave a Reply