Animation Artifacts &Richard Williams 22 Feb 2011 08:18 am
- Here we go with the final installment of the Raggedy Ann & Andy: A Musical Adventure drafts. This, of course, was the feature Richard Williams directed (3/4 of the way) in 1977. You'll note that as we've gone on, the drafts have gotten sloppier and sloppier. This last batch (separated from the last installment by 2 sequences of live-action film) included a couple of faux sheets. They were started and redone. I only include the redone sheets.
The animators working on this ending sequence include: Hal Ambro, Dick Williams, Tissa David, Jim Logan, Tom Roth, Spencer Peel, Irv Spence,Art Vitelo, Art Babbitt, Dan Haskett, Cosmo Anzilotti and John Gaug.
The final three sheets are a sequence breakdown – a reduction of the drafts, in case you've lost your place and want to find out what sequence to look for.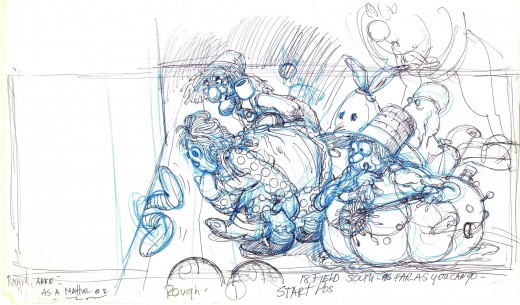 A Corny Cole rough (above) done with BIC pen and
a Corny Cole clean up (below) done in pencil.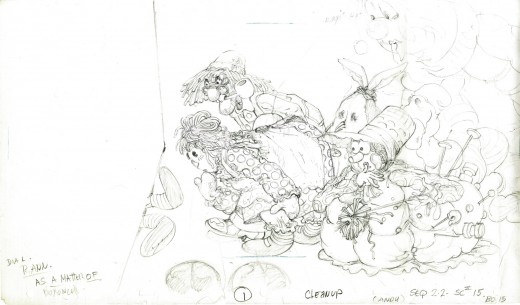 Sequence 12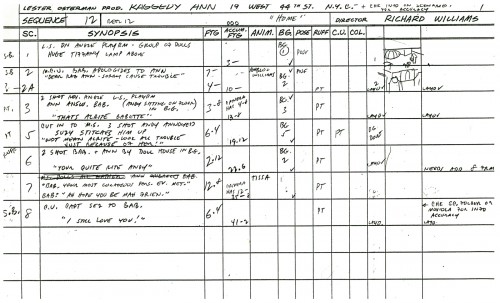 1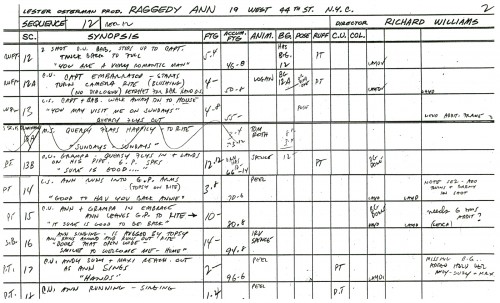 2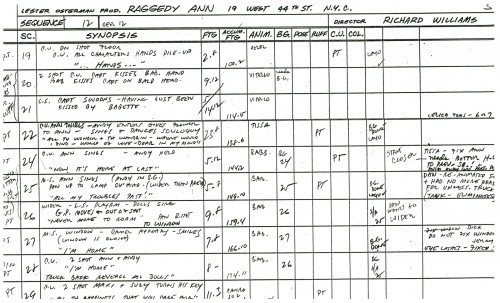 3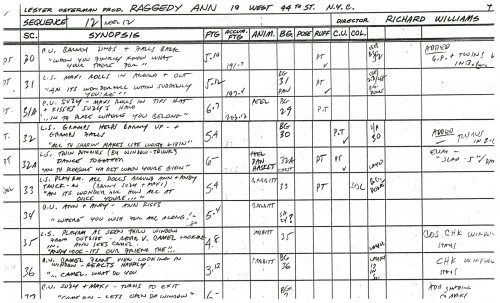 4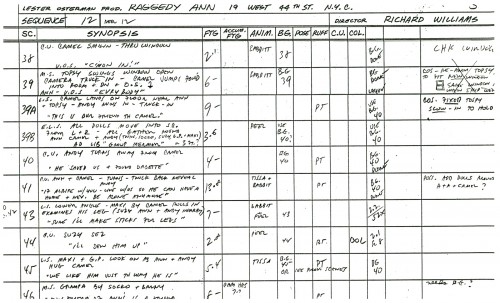 5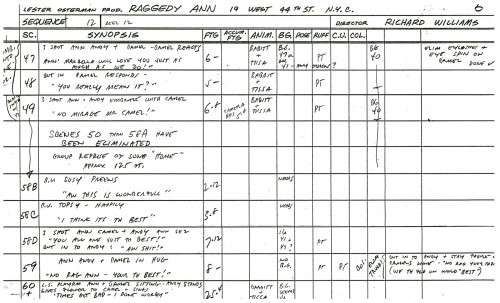 6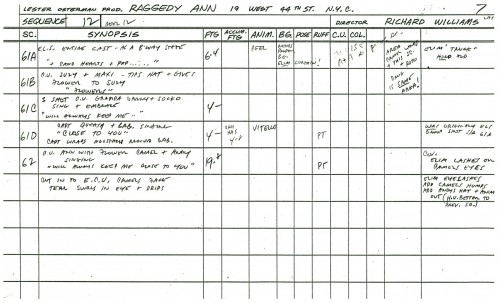 7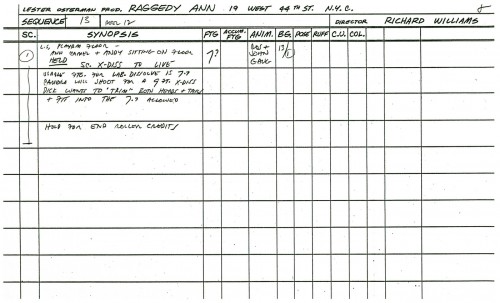 8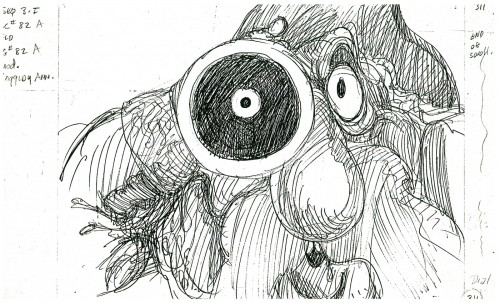 1
Corny Cole storyboard drawings.
Sequence Breakdown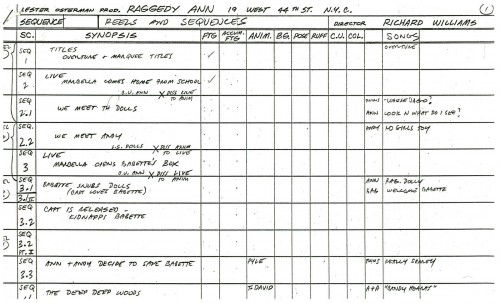 1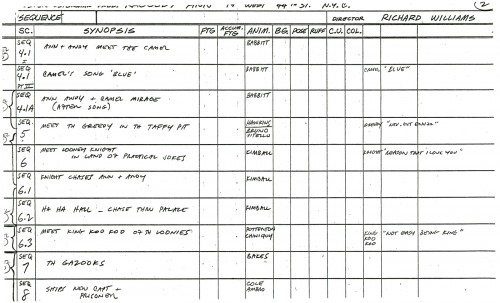 2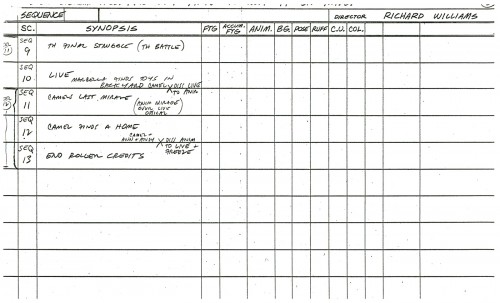 3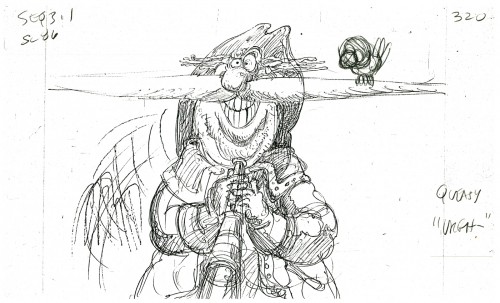 2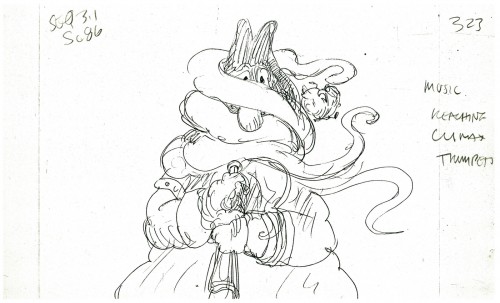 3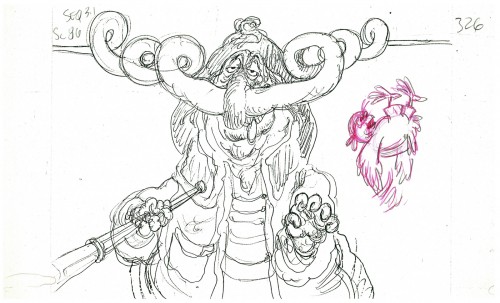 4
One Response to "Raggedy Drafts – 7/ seq. 12"
Leave a Reply