Photos &Steve Fisher 20 Feb 2011 08:24 am
- It's Sunday, and how more appropriate a time to show these pics by my friend, Steve Fisher. They're of a temple in Elmhurst, Queens. There are a number of temples in Queens; it's a very diverse community. I remember visiting an Indian Buddhist Temple in Flushing which had been built from stones and materials that were sent from India.
Here's this Thai Buddhist Temple at 46th Avenue at 76th Street, in Elmhurst. The photos nicely capture the building.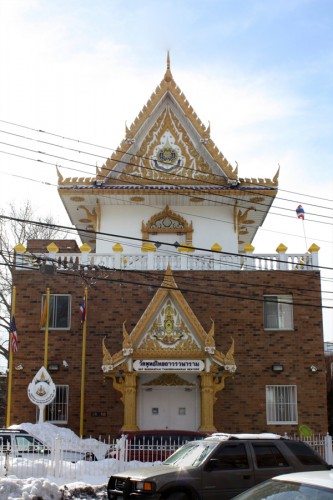 1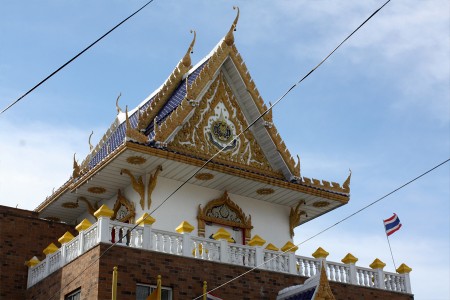 2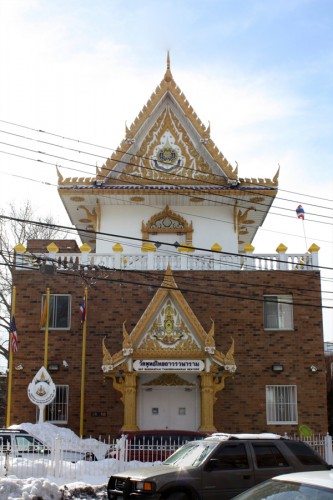 3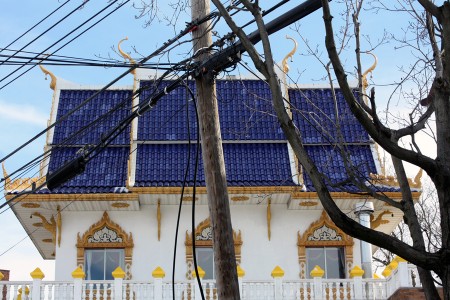 4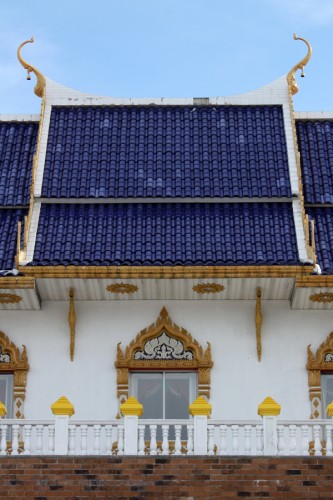 5
And just to give Christian churches some equal time, here Steve's photographed two other temples, both in Maspeth Queens. The Transfiguration Church on Clinton Ave and the Holy Cross Church on 56th Road.
Stteve writes: Transfiguration, built in 1962, is of a style I would not have associated with a place of worship – kind of Swiss chalet trying to be Frank Lloyd Wright. Transfiguration taken to another level of meaning, probably not intended. The other (Holy Cross) is just a pleasant piece fitting in nicely into its mid-block residential context.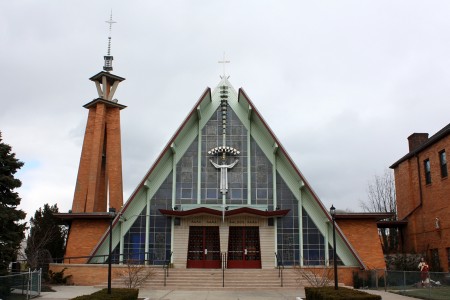 1
The Transfiguration Church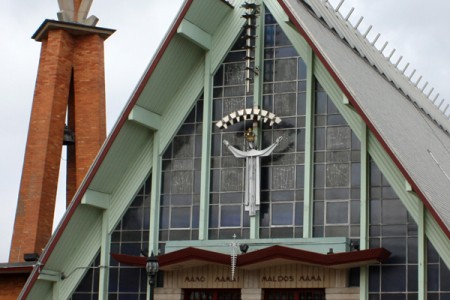 2
A detail.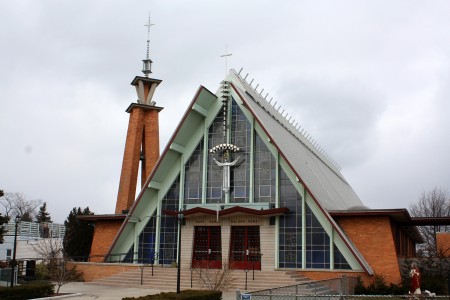 3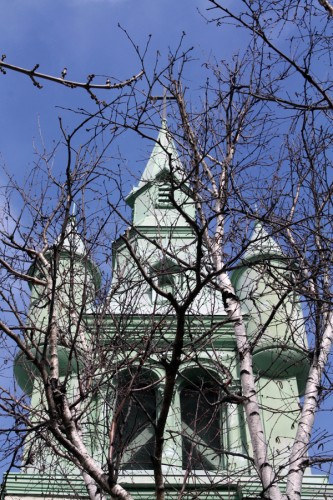 1
The Holy Cross Church (in hiding).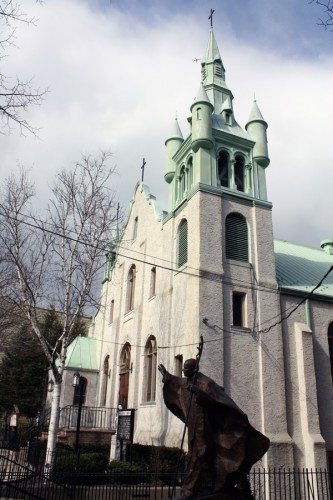 2
Out in the open.
One Response to "Worship in Queens"
on 27 Feb 2011 at 10:31 pm 1.MAspeth Citizen said …

You did not give justice to a great historical place of Holy Cross R.C. Church. It's 100th anniversary is coming up shortly. Pope John Paul II, when he was cardinal, he visited this parish. Also Lech Wałęsa, President of Poland, visited this parish in the early 90′s. Also, a peice of the true relic of the Holy Cross is located in this parish.
Leave a Reply