Animation &Animation Artifacts &Disney 16 Mar 2011 07:32 am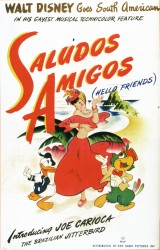 – Milt Kahl animated the lion's share of the Lake Titicaca segment of Saludos Amigos. He took the idea of a llama dancing to the panpipes of a small boy; then he exaggerated the movements for the dance to Donald Duck's poor attempt to play the flute music.
This was the first attempt that was done to use the material gathered by the Disney Good Neighbor mission to South America. Mary Blair and Jack Miller were the two who turned their sketches into a cartoon story. Their choice of Donald playing off the Llama made for some fine comic situations.
John Canemaker gave me the drawings posted here. It's a scene with about 400 drawings, so it'll take some time to post them all, but we'll do it in parts. It's a beauty. You can almost hear the beat as you watch the silent QT movie.
.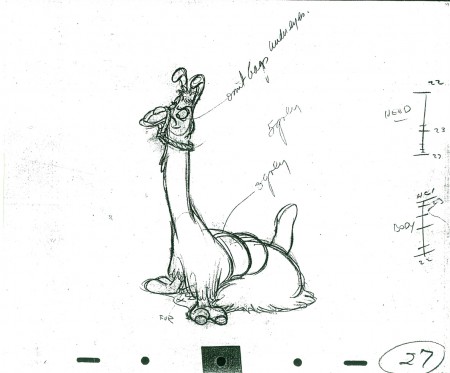 27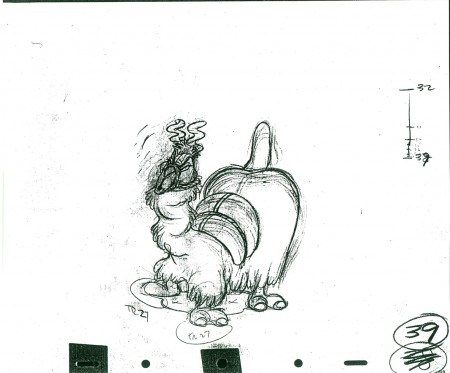 39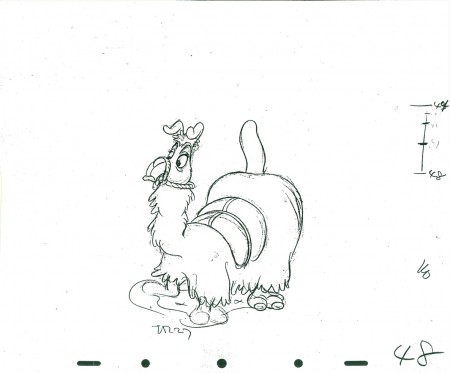 48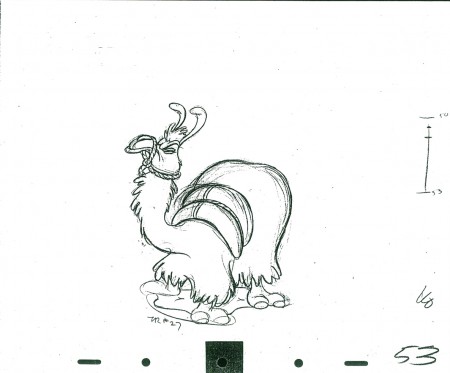 53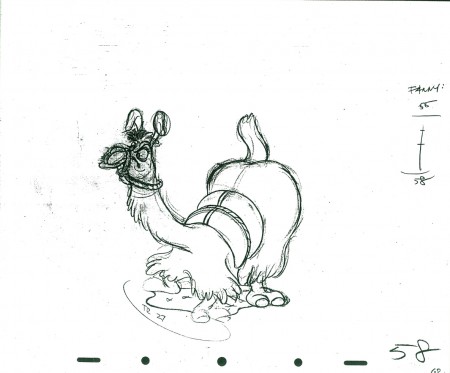 58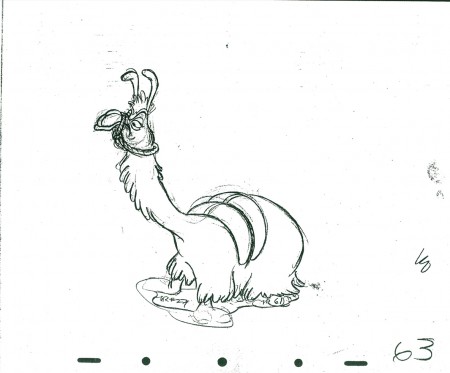 63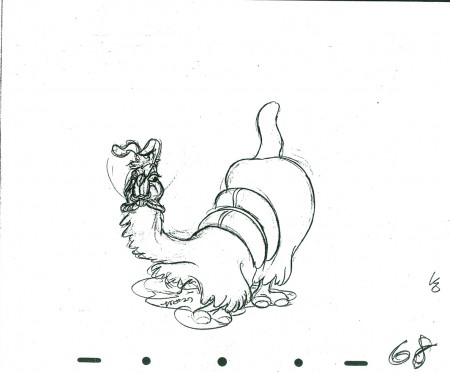 68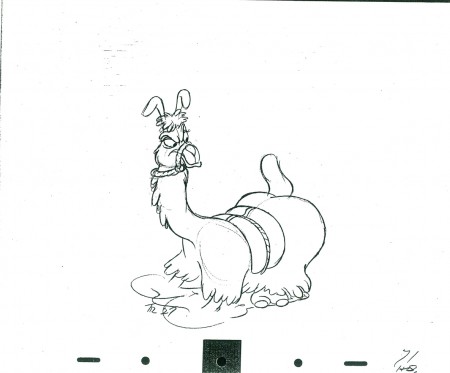 71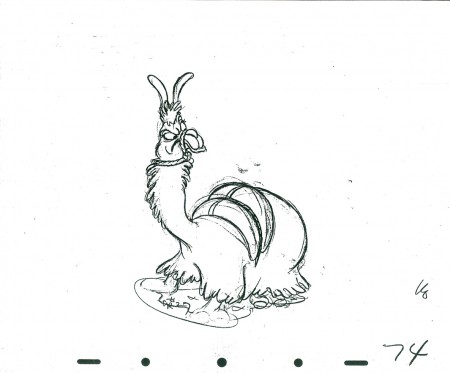 74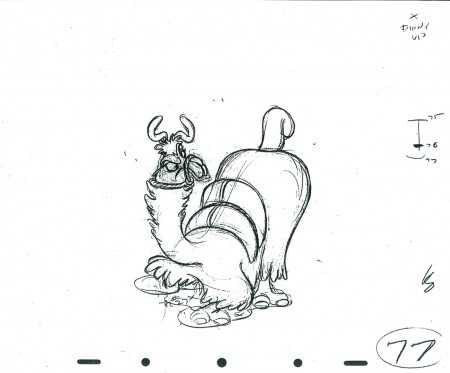 77

________________________

The following is a QT of this part of the scene with all the drawings posted here.
4 Responses to "Kahl's Llama – part 1"
Leave a Reply