Bill Peckmann &Books &Illustration 29 Mar 2011 07:36 am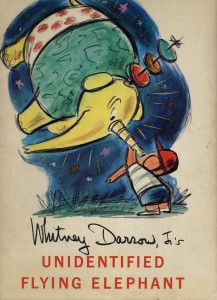 - Whitney Darrow Jr. has been one of the foremost gag cartoonists of our time. His work has appeared in The New Yorker magazine for over 50 years. His first cartoon appeared March 18, 1933 and produced of 1500 cartoons for them prior to his death on Aug. 112, 1999, just shy of his nintieth birthday. He was one of the cartoonists who wrote his own captions.
Bill Peckmann sent me scans of Darrow's chldren's book, The Unidentified Flying Elephant. The drawings are crisp and strong, done in the same wonderful style as his gag cartoons. Although, here, he is workng with color. Robert Kraus wrote the text. (Whitney Darrow Jr. has a large collection of books he illustrated usually partnering with another author.)
The following is the first half of the book: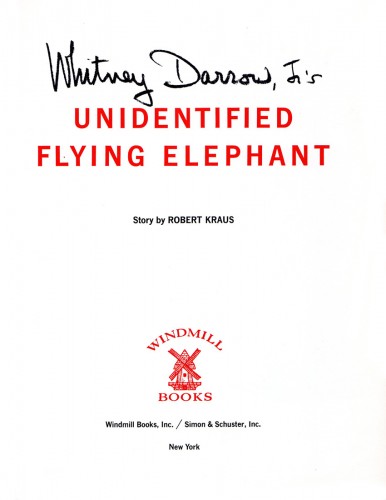 1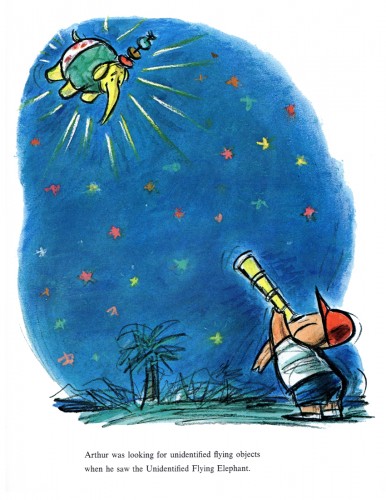 2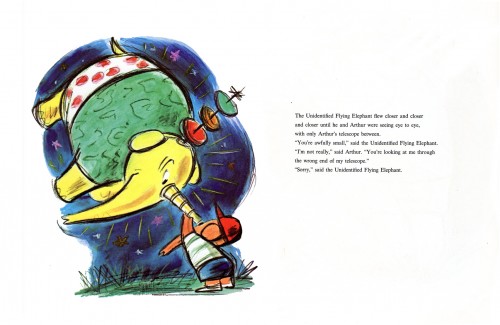 3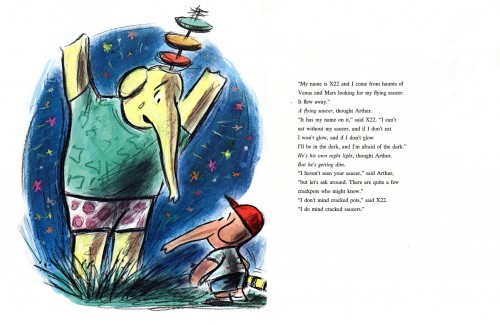 4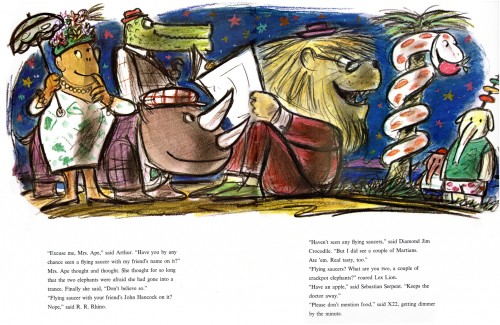 5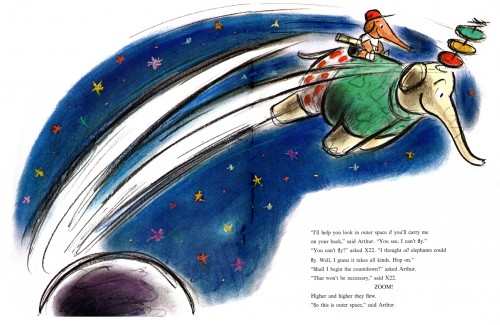 6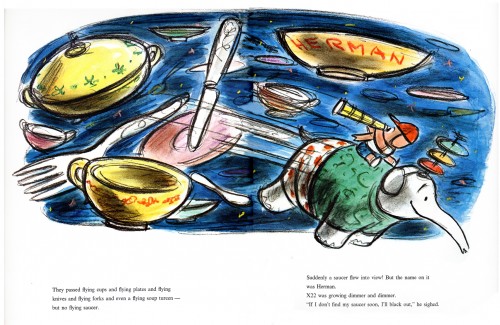 7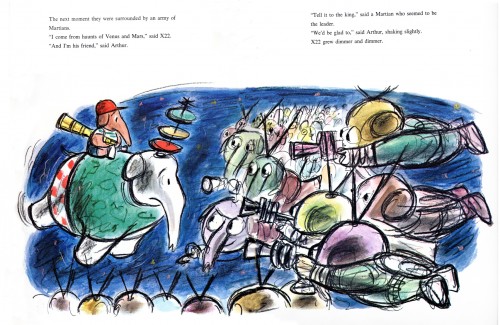 8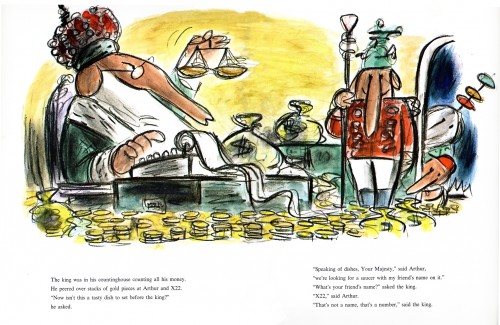 9
Many thanks to Bill Peckmann for the material to display.
3 Responses to "The Unidentified Flying Elephant – pt. 1"
on 29 Mar 2011 at 3:28 pm 1.Stephen Worth said …

Interesting book. I'm a big fan of Whitney Darrow Jr, but I've never seen this one before. A few of the panels are uncharacteristically cluttered. I wonder if the author or editor might have been calling to shoehorn more stuff into each picture. Usually, Darrow's work is streamlined and direct.

on 30 Mar 2011 at 11:17 pm 2.Eddie Fitzgerald said …

I loooove Whitney Darrow! I wonder what medium he worked in. The colors look like pastel chalks and crayons, but what about the blacks?

on 31 Mar 2011 at 8:22 am 3.Elliot Cowan said …

Spectacular!
Leave a Reply