Bill Peckmann &Comic Art &Illustration 31 Mar 2011 07:14 am
- The other day I received this note from Bill Peckmann:
Before there were Underground cartoonists and comic books in the '60′s and '70′s, there was Harvey Kurtzman and Basil Wolverton doing filler features in comic books in the late '40′s and early '50′s. Harvey's "Pot Shot Pete" ran in western comic books and so did Wolverton's "Bing Bang Buster". "Buster" ran in a western series titled "Black Diamond Western". The first installment was in issue # 16, Nov. 1949. Like Harvey's very distinct style, Basil's could also be easily spotted at twenty paces. Like "Pot Shot", "Buster" would be very at home in the pages of an early "Mad" comic book. Wolverton did join the ranks of "Mad" artists in later issues of the comic book. This is one of many features and characters that Basil did in his lifetime but it's one that usually falls through the cracks.

I'm including the covers of the comic to give the feature a time and place. These were done by Charles Biro who later wound up at the NBC TV graphics dept. I used to see him at 841 u-nion meetings and never made the connection he was the same Charlie of comic book fame, too bad.)
Without further ado, here are a couple of issues: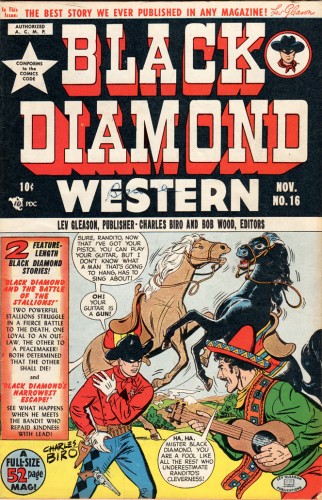 Cover 1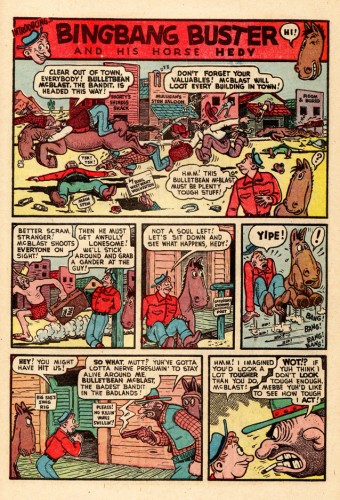 1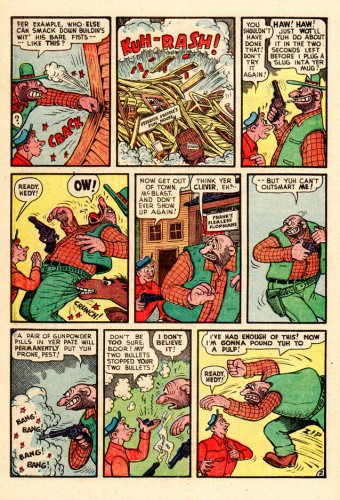 2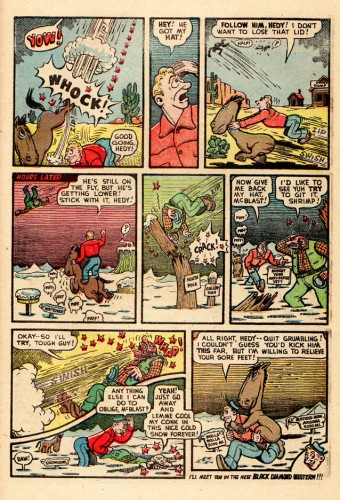 3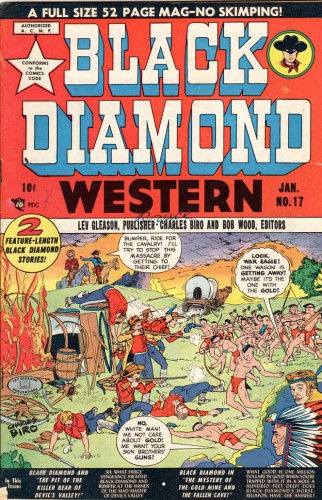 Cover 2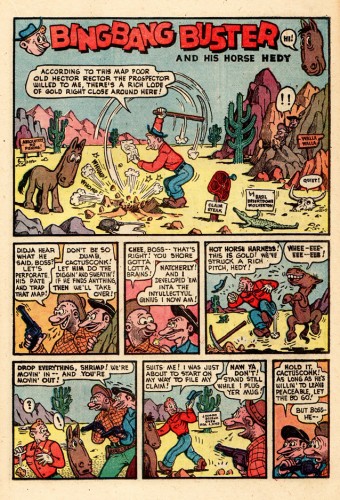 4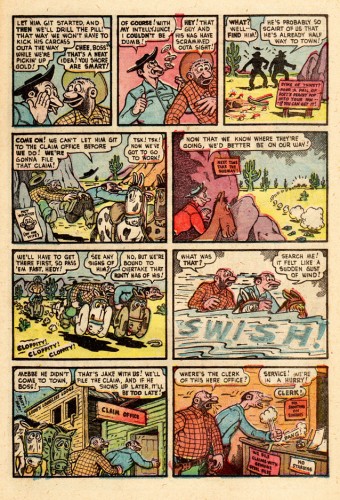 5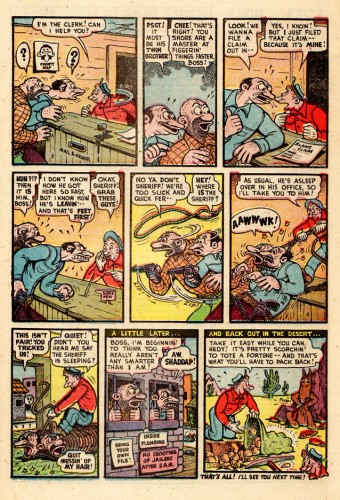 6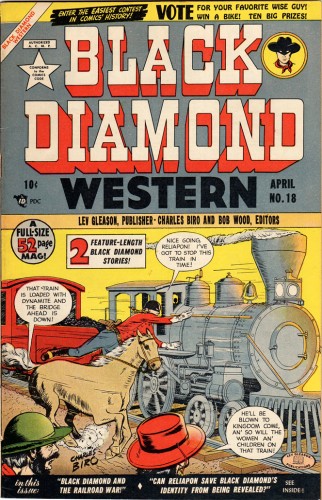 Cover 3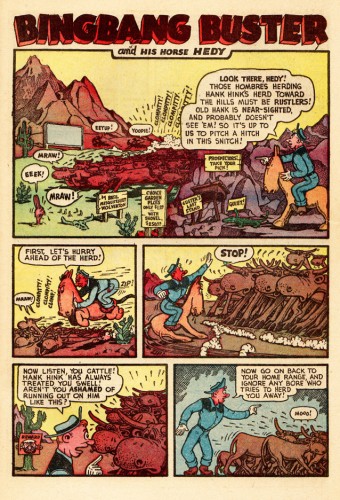 7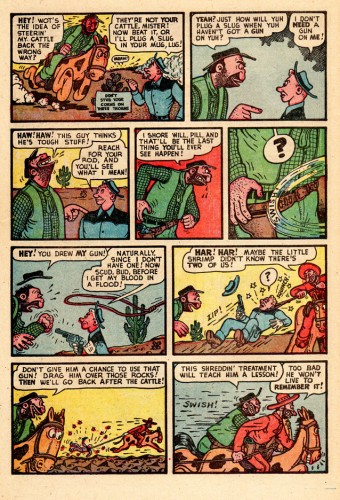 8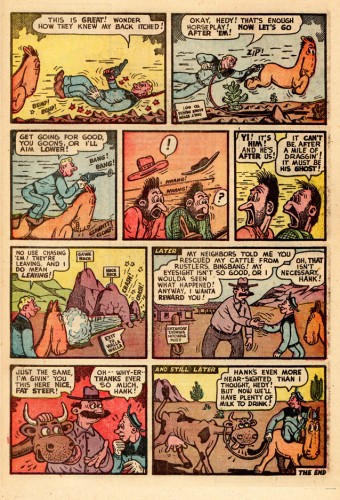 9
2 Responses to "Big Bang Busters"
on 31 Mar 2011 at 10:18 pm 1.The Gee said …

While it still looks funny, it does kind of weird me out how close he drew the eyes on his characters. That is especially odd, and funny-looking, in the profile drawings.

A pointless observance and comment but I figured someone needed to pipe up.
So I dood it.
Leave a Reply