Bill Peckmann &Comic Art &Illustration 26 Apr 2011 07:24 am
- Harvey Kurtzman produced a piece for Pageant magazine back in 1960. It was a telling of Pinocchio with that distinctly Kurtzman touch. Bill Peckmann recently pulled his copy of the magazine off the shelf, dusted it off and sent scans to me. So all I have to do is take pleasure in posting it. Enjoy.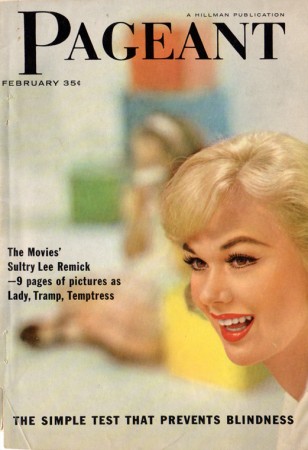 The cover of the magazine.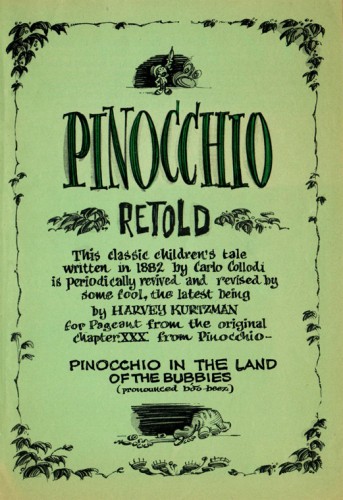 1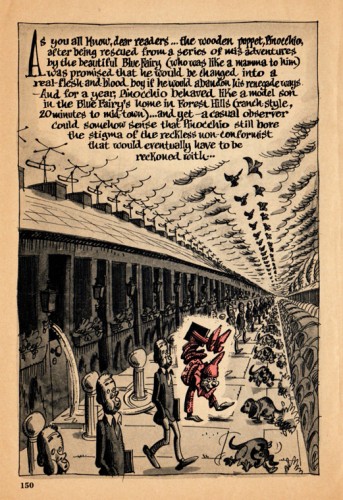 2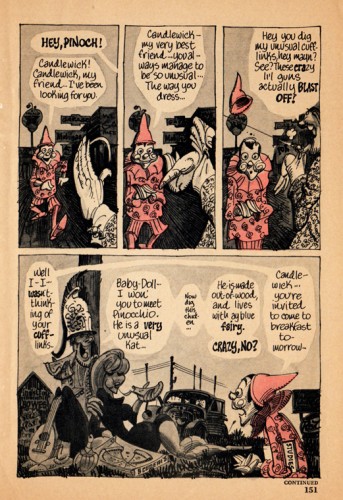 3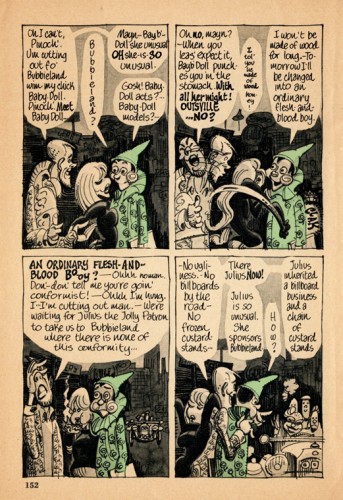 4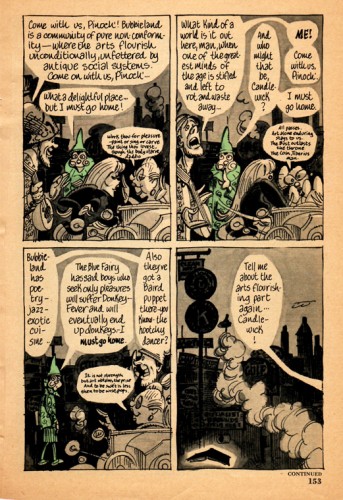 5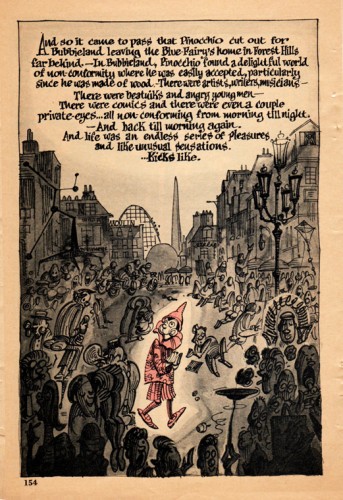 6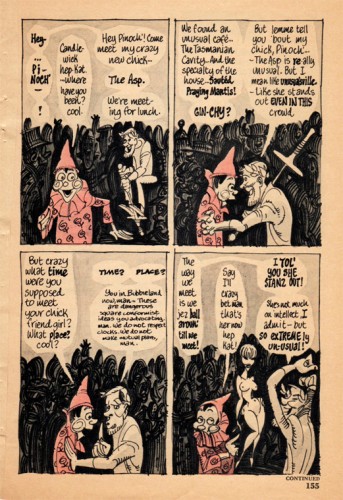 7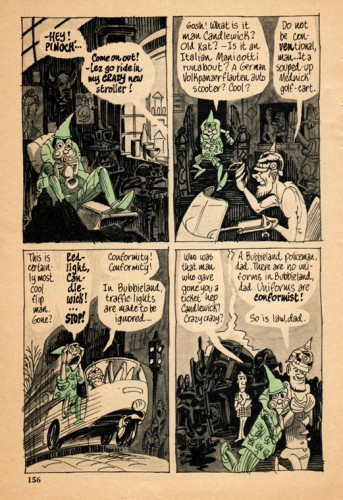 8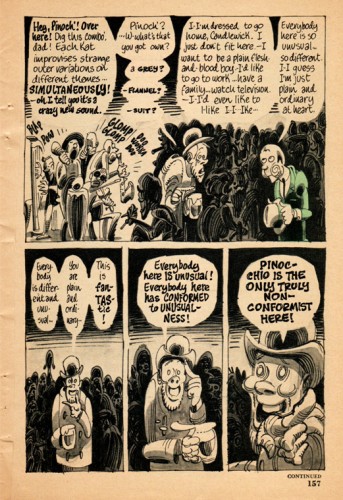 9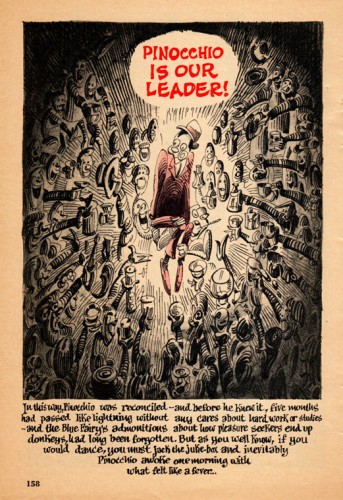 10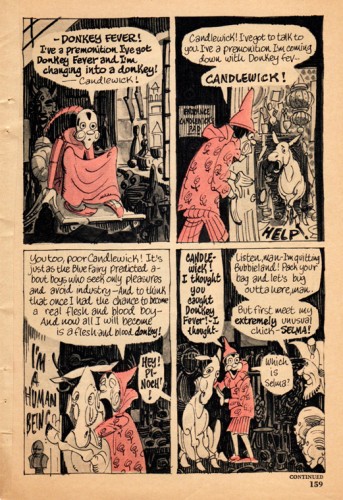 11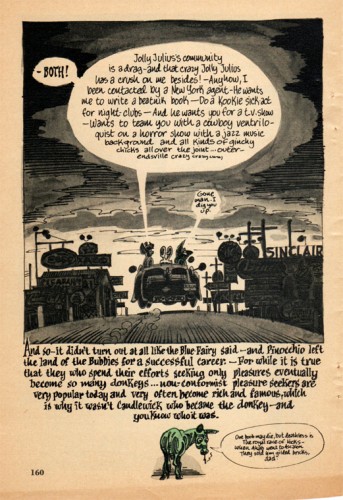 12
One Response to "Kurtzman's Pinocchio"
on 26 Apr 2011 at 1:09 pm 1.Eddie Fitzgerald said …

Unbelievable! Previously undiscovered Kurtzman in, of all places, "Pageant" magazine!!!!! And this is one of his wildest stories! It's like stumbling on The Dead Sea Scrolls! What a treat! Thanks much to you and Bill for putting this up!
Leave a Reply