Animation &Books &Independent Animation 25 Apr 2011 06:57 am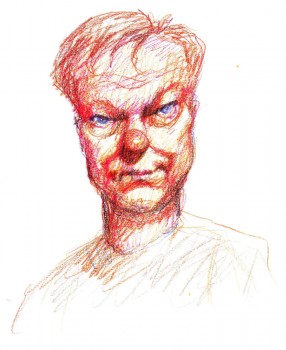 - Back in 1983, I received a call out of the blue from a cartoonist whose strip in the Soho Weekly News was one that I enjoyed. Bill Plympton was interested in making an animated short and asked to meet with me to get some advice. As it turns out, we met several times, always at a pub/bar in NY that I love, The Cedar Tavern (this was the hangout of the Abstract Expressionists back in the 40s/50s). Bill was about to make his first animated short, and I suggested he contact a woman I thought could help him put it together, Connie D'Antuono. Connie was working out of R.O.Blechman's Ink Tank, and she worked with Bill outside of her 9-5 job.
Here it is some 28 years later, and I've received a copy of Bill's golden artbook, Independently Animated: Bill Plympton, The Life and Art of the King of Indie Animation, for review.
I don't know why, but this book has taken me by surprise. It's so much more than the expected bio of an animator. It really smacks of a genuine amalgam of the guy who made all these films and the cartoonist who did the strip in the Soho Weekly News. The book boils over with artwork, not only from the films but from many many cartoons and illustrations done previous to the animation career. It all suipports a strong graphic sense found after the animation has begun. It also becomes obvious that there is a direct connection between those early strips and the animated films. This is a real gem of a book, and I'd encourage everyone to buy a copy to see how it's done. It's the best "Art of ….." book of the year, and it's much more.
The text is quite informative, and despite the fact that it's written both by Bill Plympton, himself, and David Levy, it has a casual and friendly tone that comes across as genuinely first person singular. It feels as though Bill, himself, were telling the story. We learn where the ideas for some of the films come from (the one for Guard Dog is difficult reading if you're a dog lover), and this text is matched with plenty of drawn material, both art from the films as well as pre-production material.
It's a fine book, and I suggest you look into it. It's an original – a truly Independent animation Art book!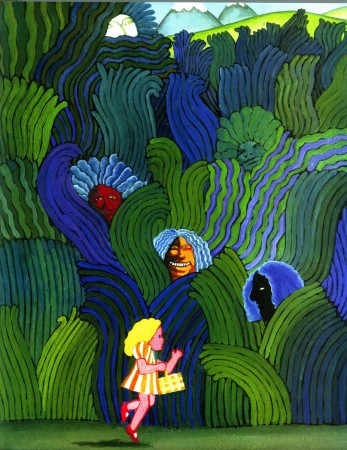 1
Bill's early illustration influences are obvious.
He hoped to study under Milton Glaser in attending
the School of Visual Arts. It didn't happen.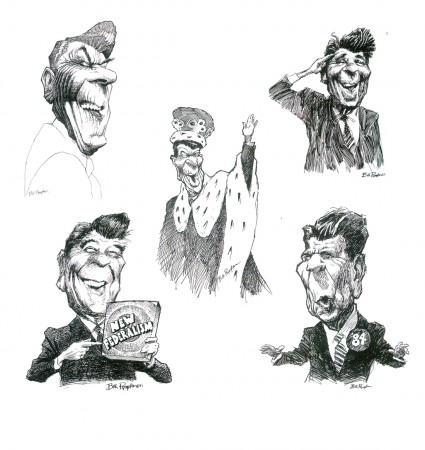 2
By the time he was doing his strip for the Soho Weekly News
it was obvious that Bill was a brilliant caricaturist.
(Reagan above / some Kennedys below)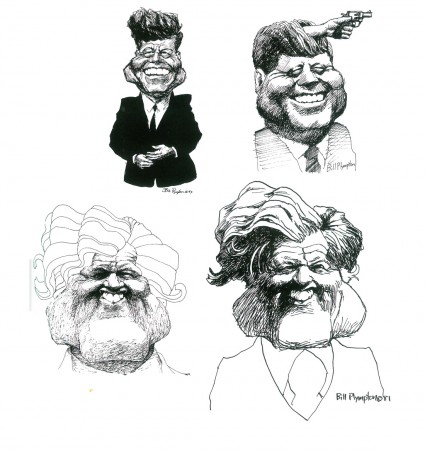 3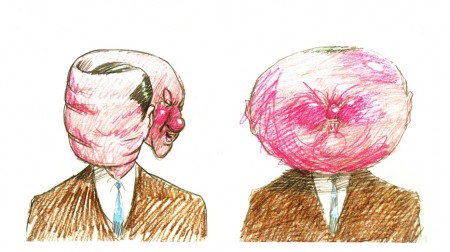 4
The art of caricature influenced the animation
as evident in these frames from Your Face.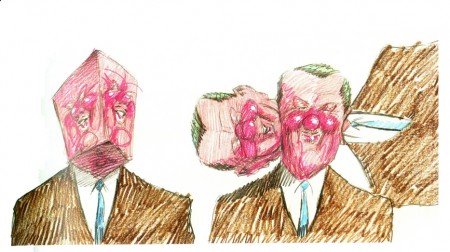 5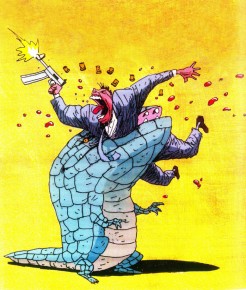 6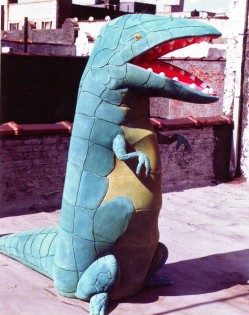 7
At one point, trying to generate publicity for Mutant Aliens,
Bill constructed a costume someone wore parading in front of the
Cinema Village, in NYC, where the film was playing.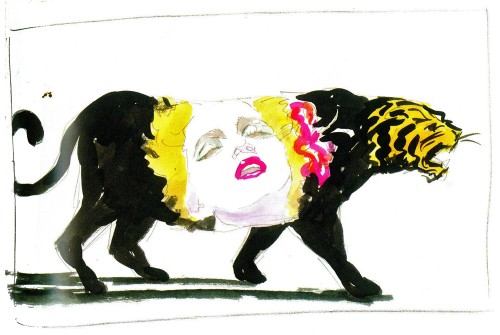 8
A music video proposal for Madonna's Who's That Girl?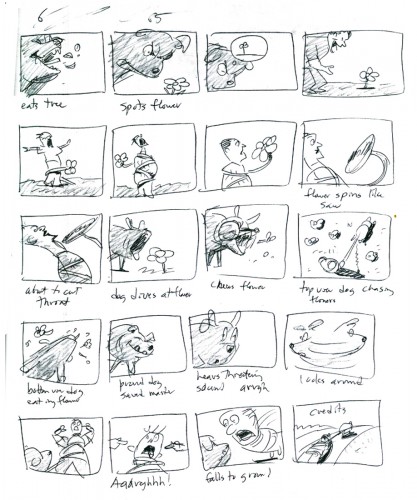 9
The complete storyboard for Guard Dog is in the book.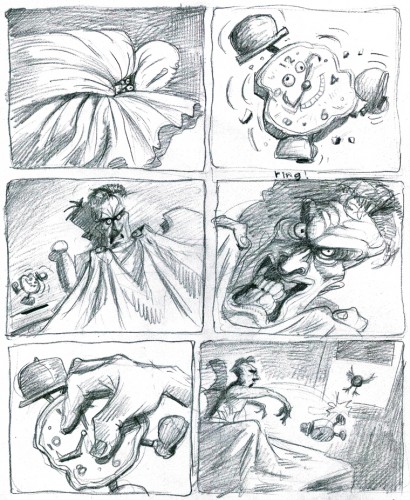 10
As are several pages of the board for Idiots and Angels.
2 Responses to "Plympton Book: Independently Animated"
on 25 Apr 2011 at 11:36 am 1.Eric Noble said …

These are incredibly beautiful illustrations! BIll Plympton has shown himself to be a superb draftsman. I cannot wait to see this book for myself!
Leave a Reply