Animation Artifacts &Disney 23 Apr 2011 07:31 am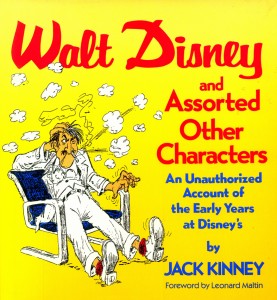 - Here's a curiosity that may interest some of you.
Jack Kinney's entertaining account of the early years at Disney's, Walt Disney and Assorted Other Characters, contains a lot of drawings and information by Jack. Originally, in its manuscript form, the book had a lot more of a scrapbook feel. Documents and papers were included, and the book might have ended up being 500 pages long if some editor hadn't cut it short.
I thought I'd post something from that original manuscript. It's Jack's very first contract on entering the studio in 1931. You can see that the Disney contracts haven't gotten much more complex than they originally were. Let's start with a page from the final book: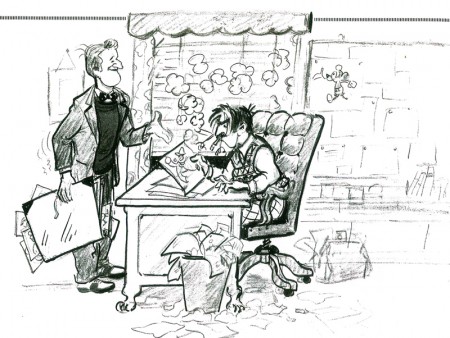 It was Monday morning, 8:00 A.M., February 9, 1931, at Disney Studios, 2719 Hyperion Avenue, Esat Hollywood. There were four of us waiting to be interviewed: me, Frank Powers, Don Smith and Ralph Wolf. Caroline Shafer said, "Walt will see you soon. . ."
An soon, the man said, "The job pays $20 a week. Not good, not bad. I can give you a job for $20 a week, but it's liable to be only temporary – not steady!"
"I'll take it," I said.
Here's the contract. The original is often cut off slightly on the top and the bottom, so try to read beyond those first and last missing lines: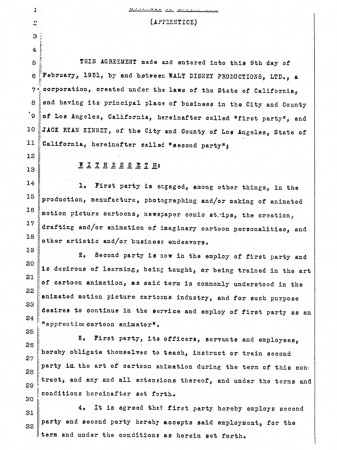 1
Click any image to enlarge.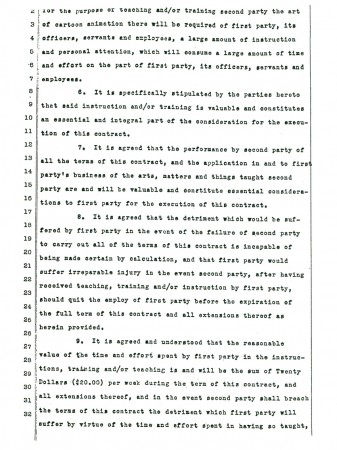 2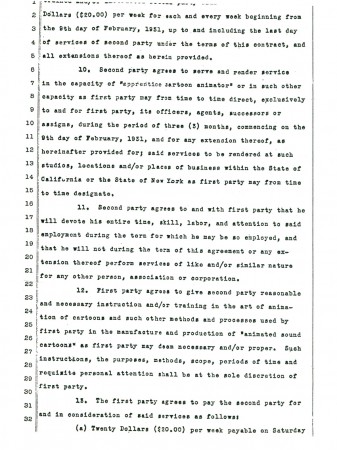 3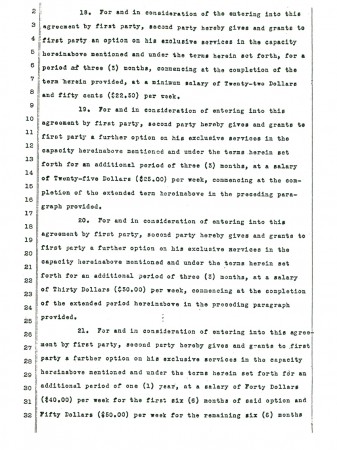 4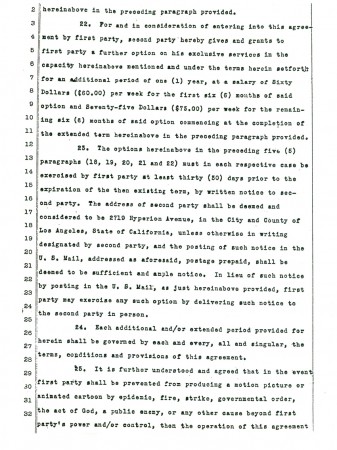 5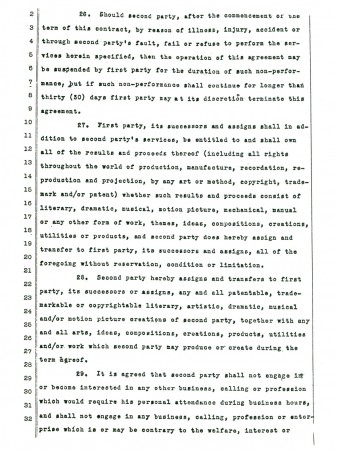 6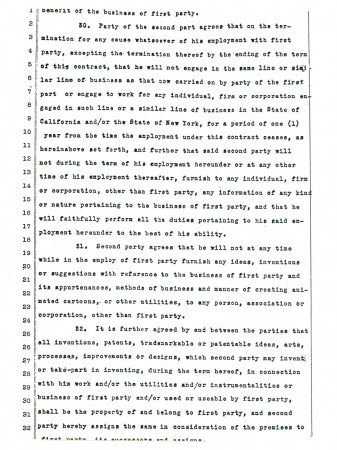 7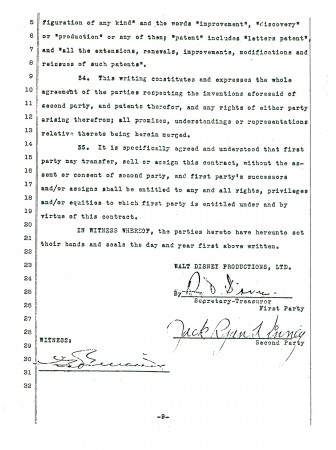 8
3 Responses to "A Disney Contract"
on 23 Apr 2011 at 9:59 am 1.O Solis said …

Regarding that contract: line 32. I suppose he would own any dreams the animator may have had while sleeping.

It brings to mind Bill Plympton's story about his reason for turning down Disney's million dollar offer. I hope that story goes on to attain legendary status.

on 23 Apr 2011 at 2:02 pm 2.Yowp said …

I take it Kinney's referring to the same Don Smith who ended up doing layouts at the Art Davis unit at Warners. I've never been able to find any background on him.
Leave a Reply