Photos 24 Apr 2011 07:43 am
- On Friday night, Heidi threw me a party for my birthday. A cool group of people attended despite the fact that it was Good Friday as well as Passover. We had a blast with good ol' wine/cheese/beer & cake. (What a cake!) In the dark light, without using my flash, I took a few photos. My apologies to anyone whose photo appears here. Take a look.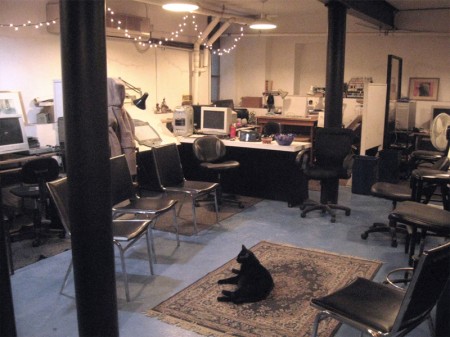 1
Robbie oversees the main room which will soon be filled with folk.
By that time the timid little cat will be well-hidden under my drawing table.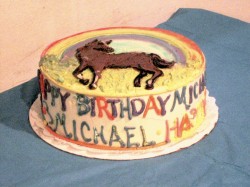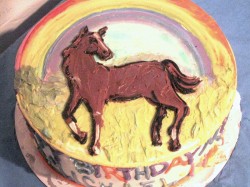 The cake was delivered just before the first guest arrived.
The cake was done by the same guys who did our wedding cake last Sept.
The delivery guy asked if I had any openings for a storyboard artist.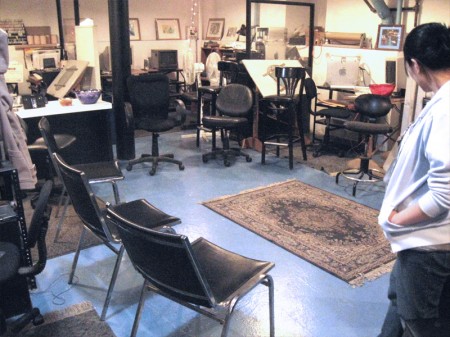 4
The first knock at the door.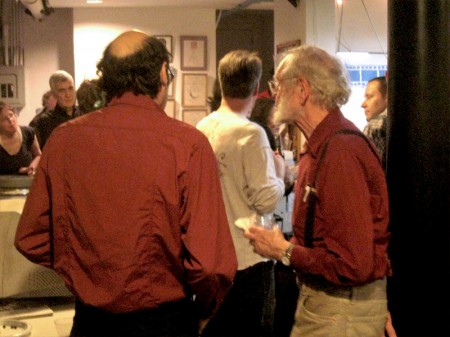 5
The party is going.
Left to right: Jimmy Picker, Steven MacQuignon, Howard Beckerman.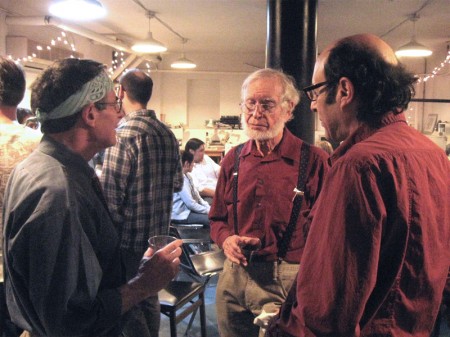 6
This time their faces.
L to R: Rich Cohen, David Levy (in back), Howard Beckerman, Jimmy Picker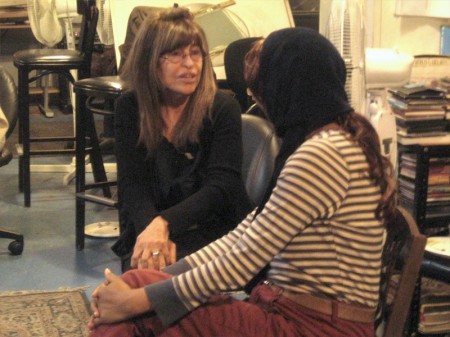 7
Patti Stren with Jimmy Picker's girlfriend, Jennifer.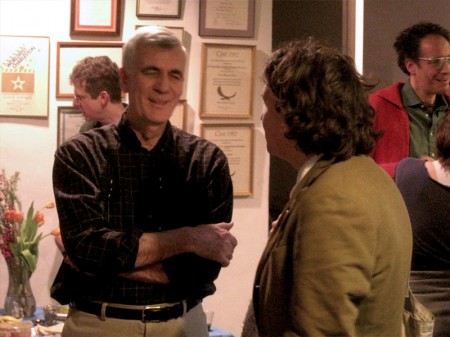 8
John Canemaker talking with Richard O'Connor.
Will Rosenthal back against the wall.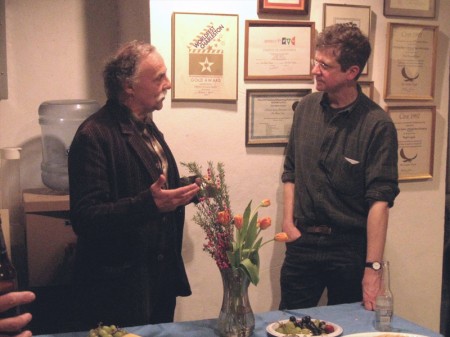 9
Ken Brown talking with Will Rosenthal over the food table.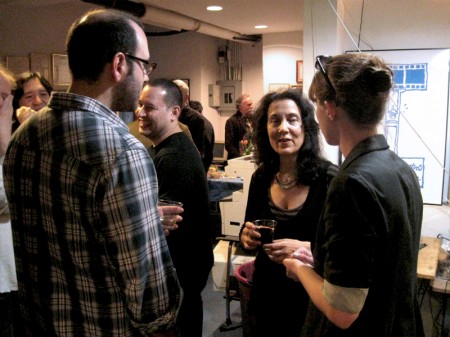 10
David Levy, Paul Carrillo (in back), Lisa Crafts, and
Richard O'Connor's friend (whose name I never quite got).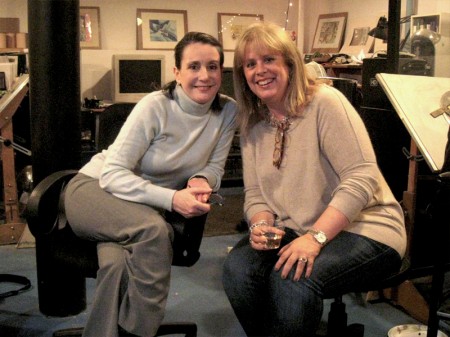 11
My love, Heidi with her good friend, Jane Stouffer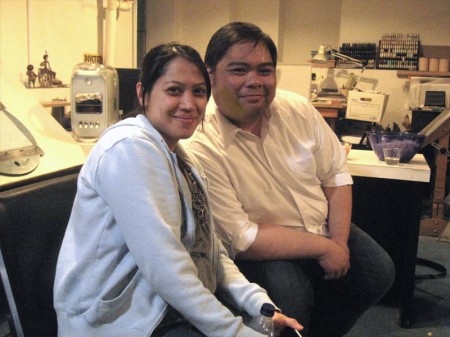 12
Katrina Gregorius (a first rate animator in my studio) and her husband, Ryan.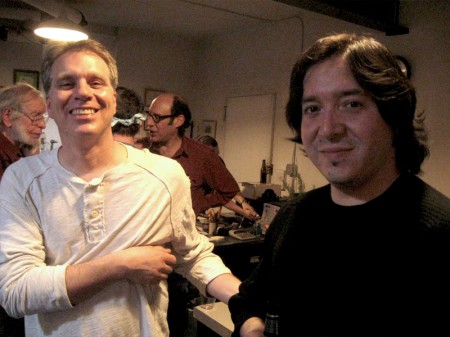 13
Steven MacQuignon and Adrian Urquidez in foreground.
Howard Beckerman and Jimmy Picker holding up the rear.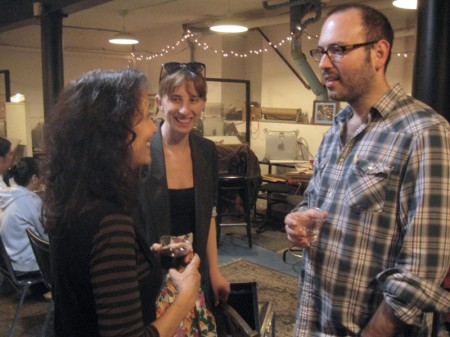 14
The 180° version of #10.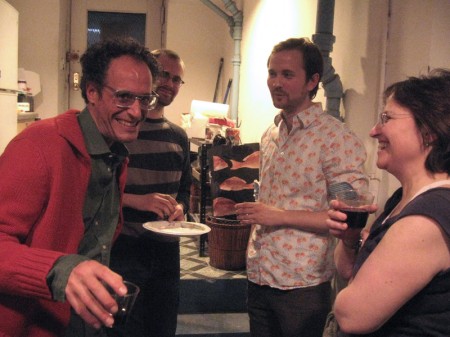 John Dilworth and Emily Hubley up front with
Mike and Tim Rauch in the rear ground.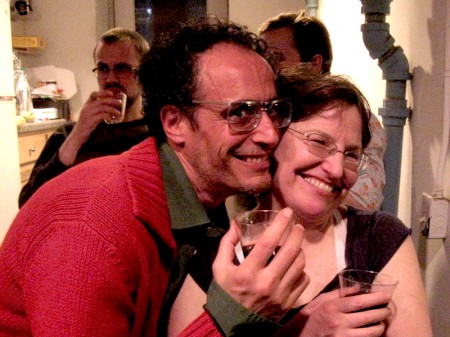 John and Emily goofing around.
The red's in the bad photo not John's face.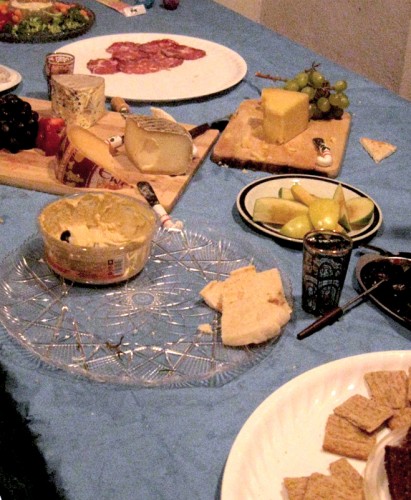 By this point all that was left was to cut the cake.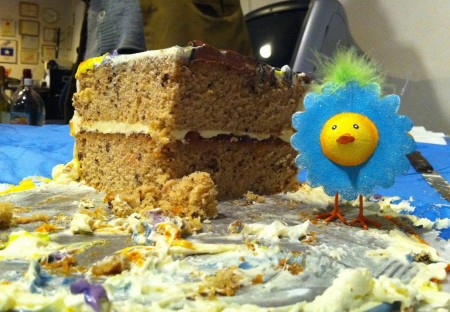 Adrian Urquidez took this final shot with his phone.
The cake went over well. Hazelnut cake with apricot preserve filling.
13 Responses to "B'day Pics"
Leave a Reply