Animation &Animation Artifacts &Disney 27 Apr 2011 06:49 am
- Last week we had Milt Kahl's hilarious Llama. So this week, keeping up the comedy, here's part 1 (of 2) of Hicks Lokey's hippopotamus & alligator from Fantasia. (Jim Will is also credited for doing the effects animation in this scene.) This is actually the last half of the scene. It starts with the hippo on the couch with the alligator making a dive for her. She runs far into the bg, then leaps forward where the alligator catches her at the start of our drawings. It's all about weight.
The practical problem for me came down to registration. There are no registration marks or punched holes evident on these xeroxed copies. It's like a big flipbook (14×17) that I had to try to register. There's also the problem that at lest 1/3 of the drawings have no numbers. This made it hard to guess how long the drawings would stay on screen (since I obviously also didn't have exposure sheets).
Nevertheless, it seems to work as is, here. I also had a lot of cleaning up to do. The drawings had a lot of xerox markings on the pages. Hence, although there are about 60 drawings, I had to break it into two. The second half will follow next week. The QT movie, below, includes all drawings for the entire scene.
The real fun here is in looking at the individual drawings. They're all a great laugh.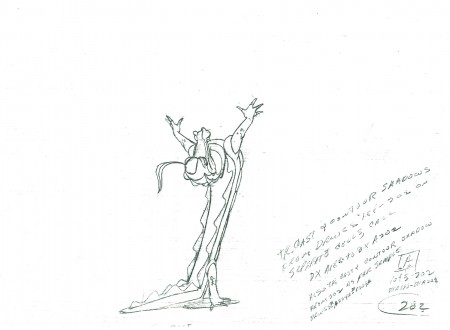 202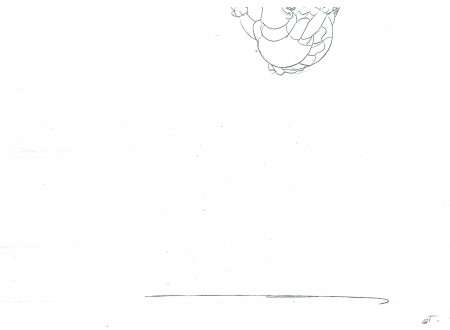 227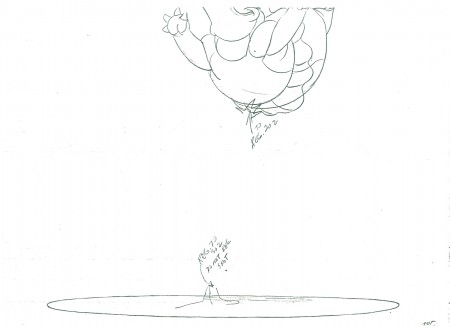 228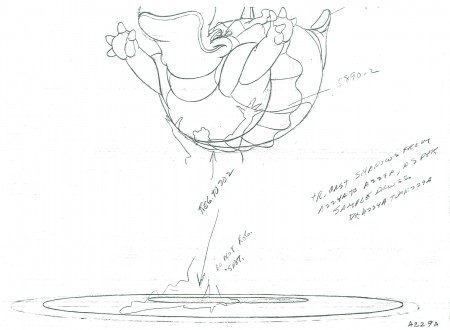 229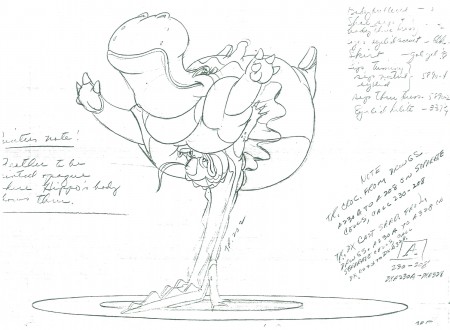 205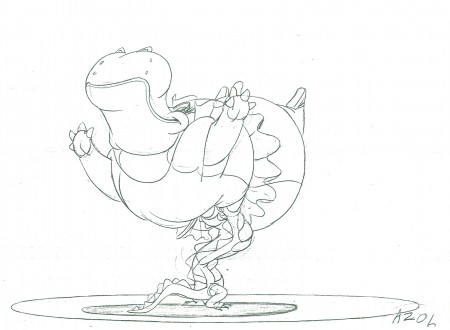 206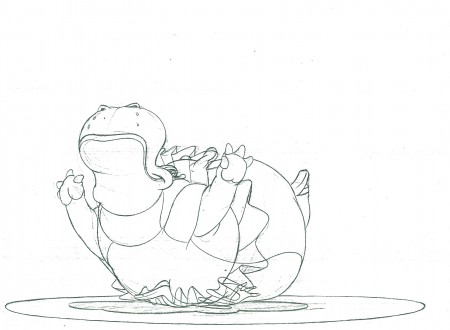 207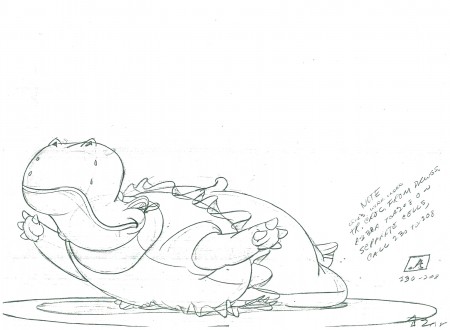 208a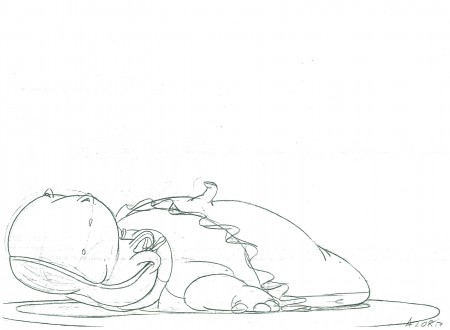 208b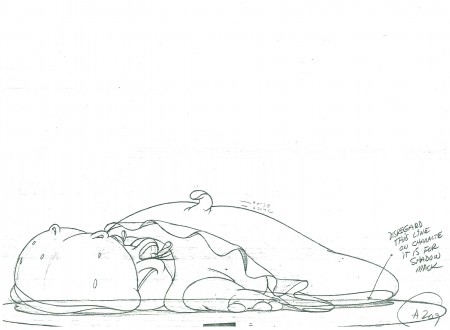 209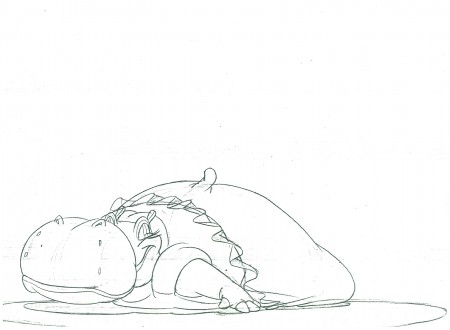 211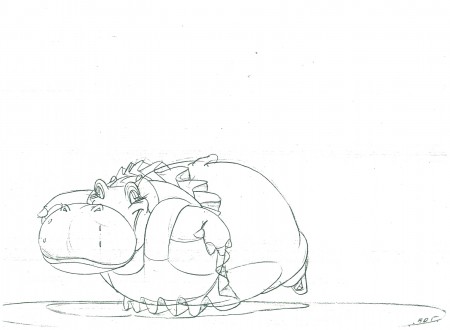 214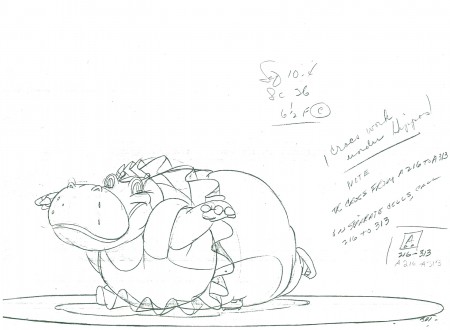 216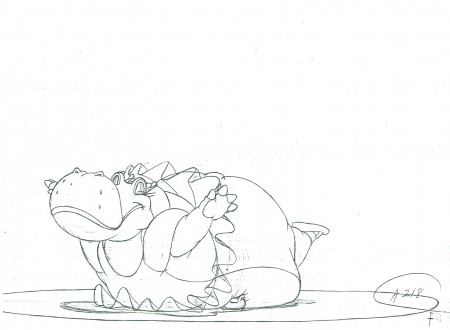 218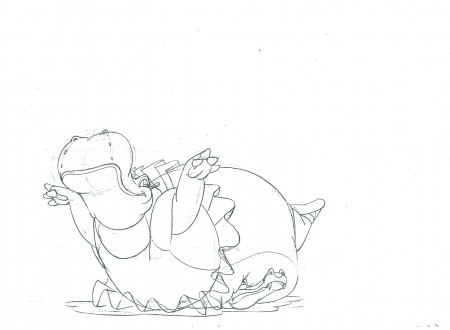 240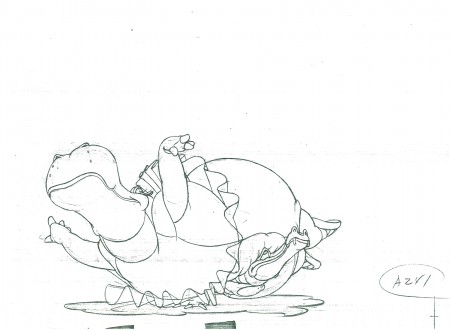 241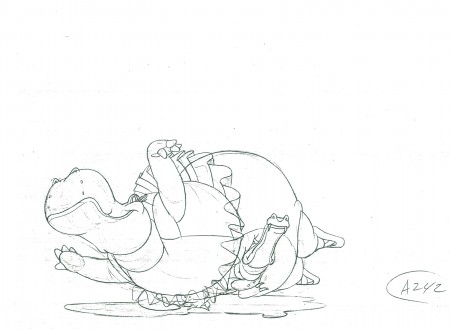 242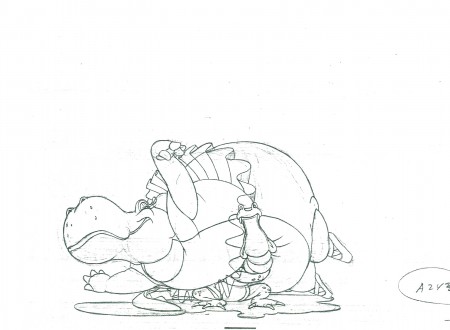 243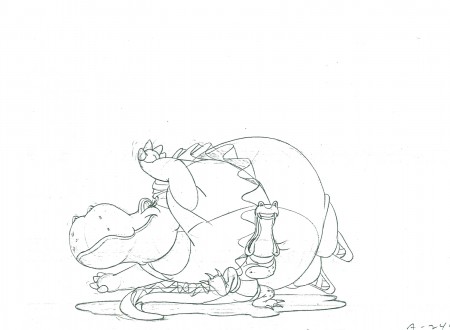 244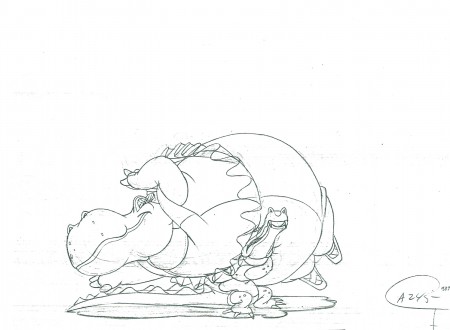 245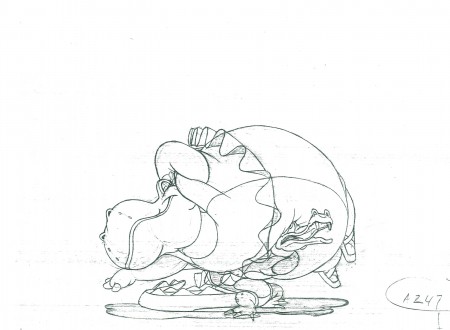 247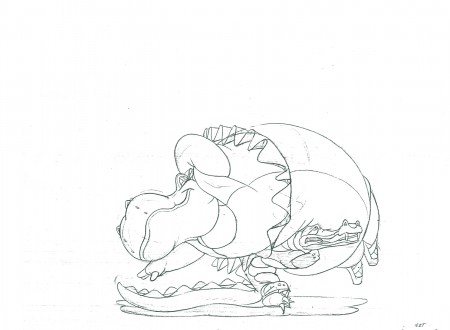 248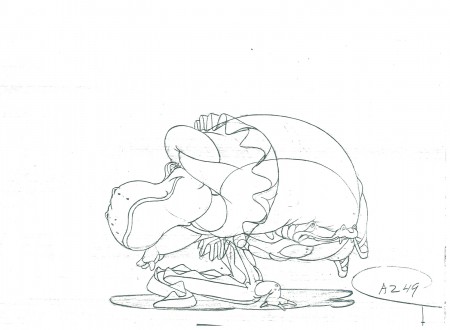 249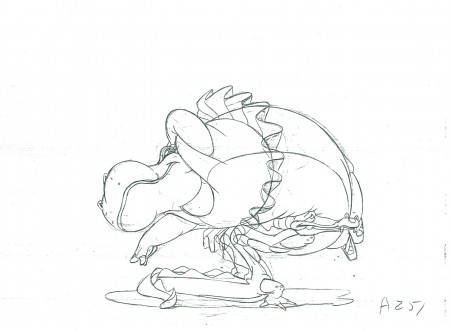 251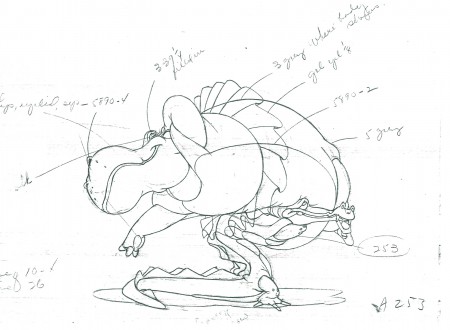 253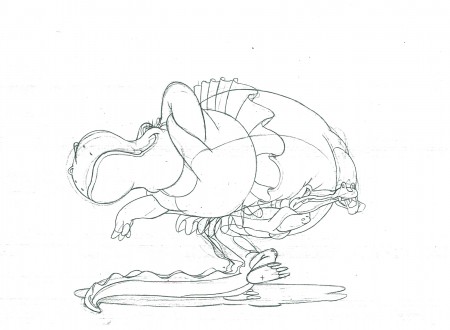 255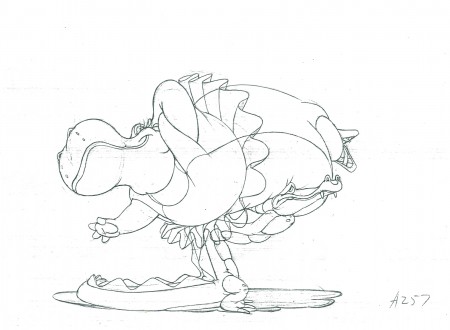 257

________________________
.
The following is a QT of the entire scene with all the drawings (Parts 1 & 2) included.
7 Responses to "Hicks' Hippo – Part 1"
Leave a Reply