Bill Peckmann &Books &Comic Art &Illustration 29 Apr 2011 06:57 am
This material was sent to me by Bill Peckmann. Here's Bill's note accompanying it:
In a couple of days Dean Mullaney and and Bruce Canwell's Genius Isolated, a book about the work of Alex Toth, will be hitting the bookstores. This is certainly going to be a GREAT tome given the track record of dedicated work of the authors. (Early reviews bear this out.)

To celebrate the book here's one of Alex's Dell/Disney comic books. It's the 1958 adaptation of the Disney movie Clint and Mac.

Alex was a big Robert Fawcett fan and I believe the 30 year old Toth had Fawcett on his mind when he illustrated this comic. There are so many beautifully designed panels on these pages. Sorry about the slap dash coloring of the book, but that's the way Dell did it in those days, though the computer screen helps a lot.
One page of this magazine appears in the book. Here, you'll get to see and read the whole thing. This is the first half of the book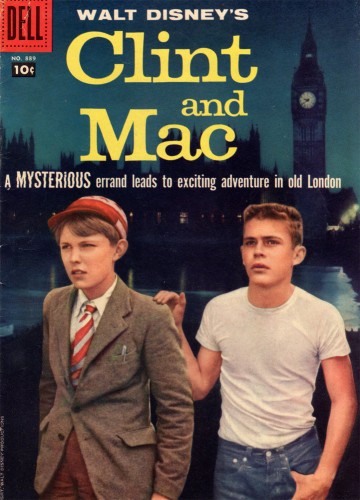 The magazine's cover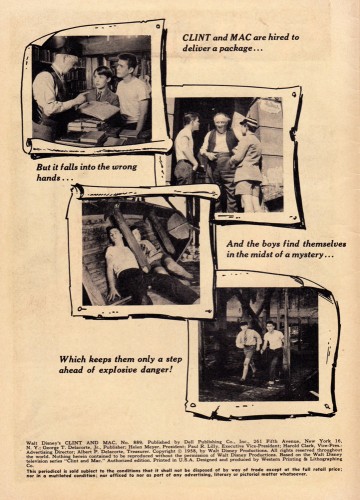 Inner cover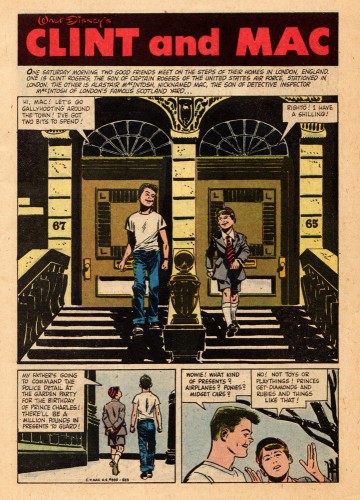 1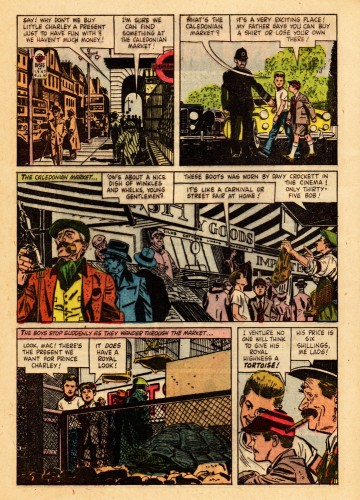 2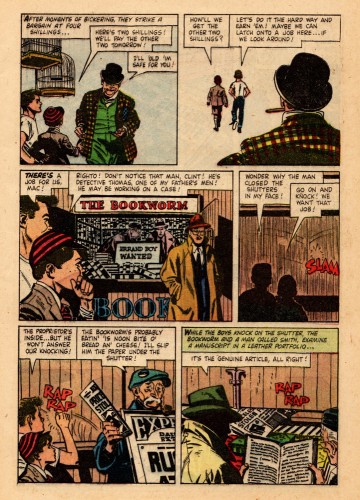 3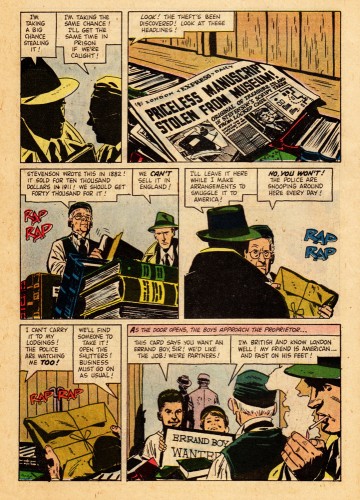 4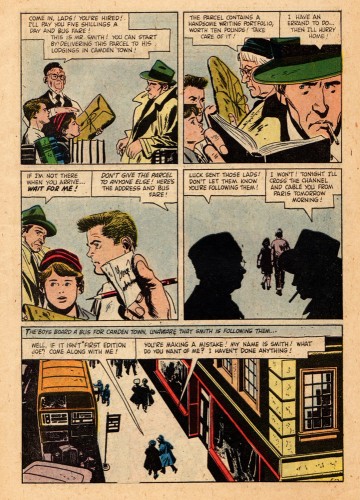 5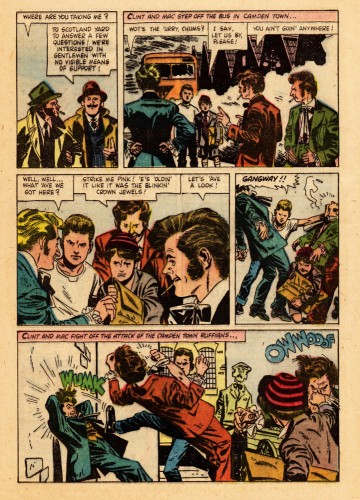 6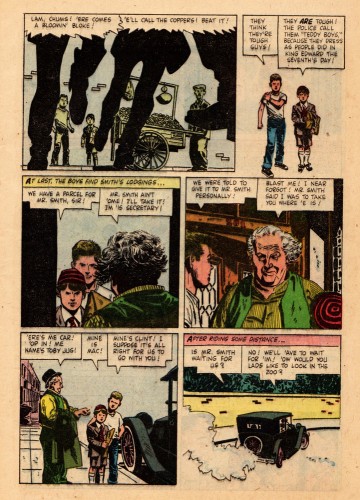 7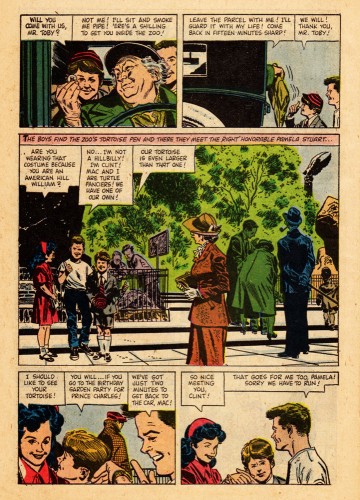 8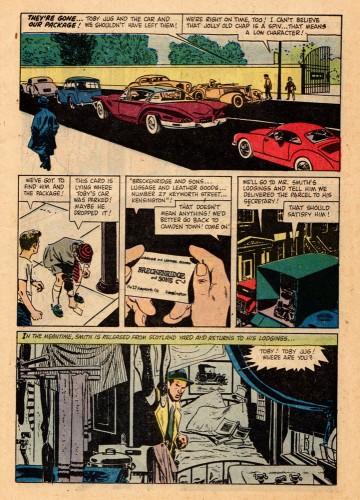 9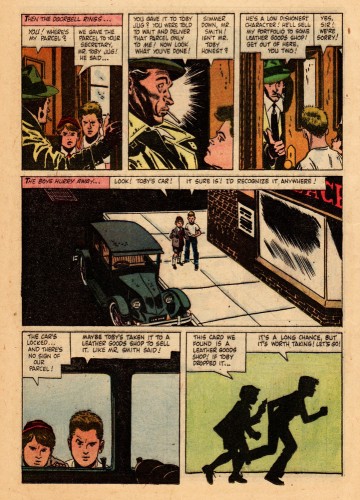 10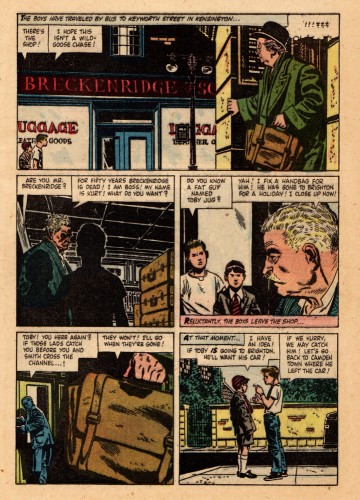 11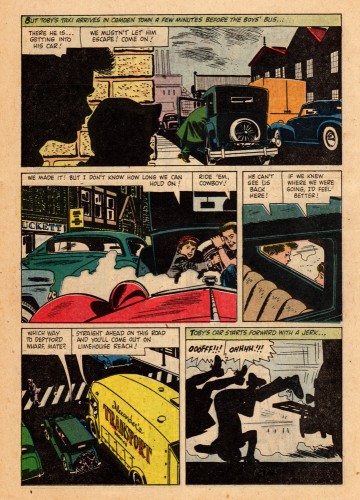 12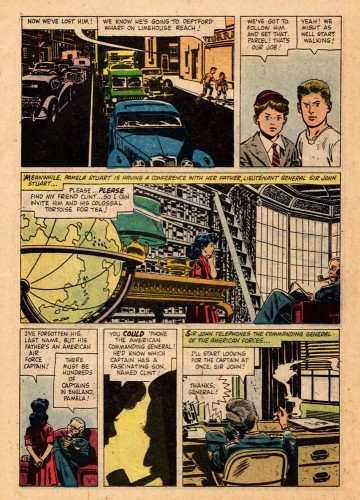 13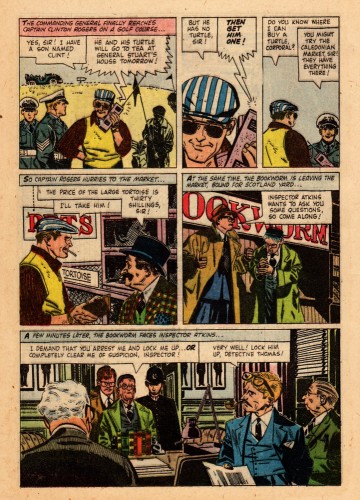 14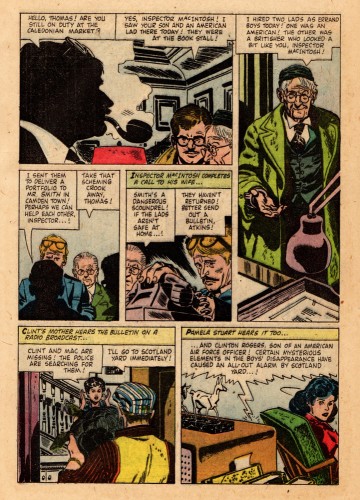 15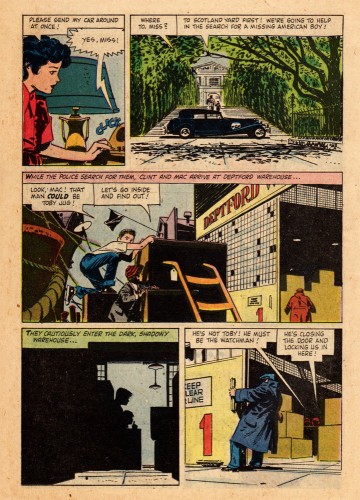 16
Many thanks to Bill Peckmann for this rare piece of the Alex Toth collection.
6 Responses to "Toth's Clint and Mac"
Leave a Reply