Art Art &Books &Commentary &Illustration 29 Oct 2012 06:21 am
- Tsunami's in Hawaii and Northern california, Hurricanes in New York and the Northeast. Floods everywhere. I see only one responsible thing to post at this point. Mitt denies the science of globl warming. Obama doesn't fein stupidity but hasn't done anything abot it. Not that his moronic Congress would allow him to take even a baby step.
In 2009 a book came out containing the appropriate chapter and artwork and response to our current dilemma.
Robert Crumb's Complete Book of Genesis.
His fantastic illustrations pull you into the book, and his condensation of the stories of the Old Testament couldn't be better. If you don't know about this Crumb book (and it's hard to imagine that you don't) you should get to a library or Amazon and buy a copy. It's a grand work of Art, in my opinion.
Noah's Ark, illustrated here in fewer than seven pages, gives a good sampling of what Mr. Crumb is doing with the work and deals with our modern problems.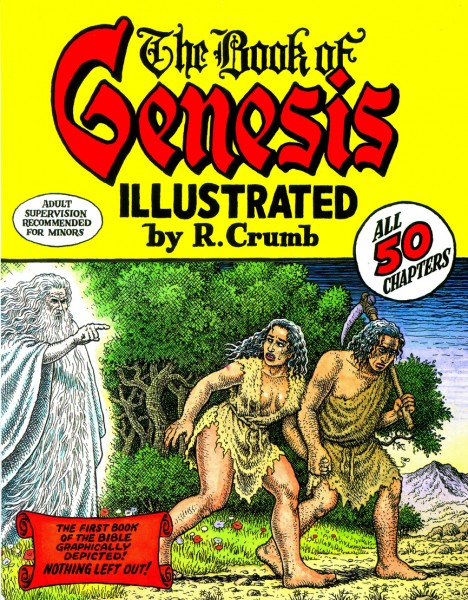 The Front Dustcover of the book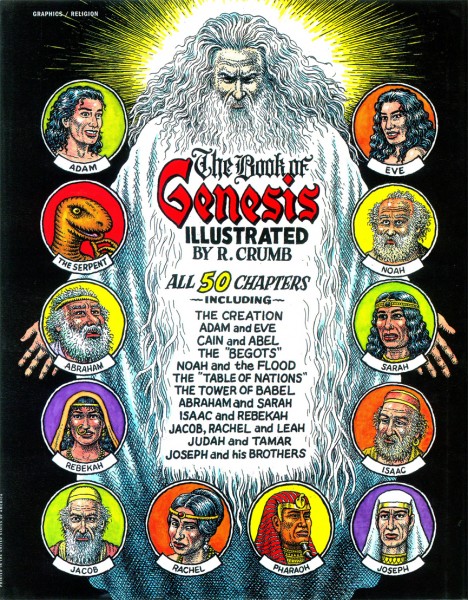 The Back Dustcover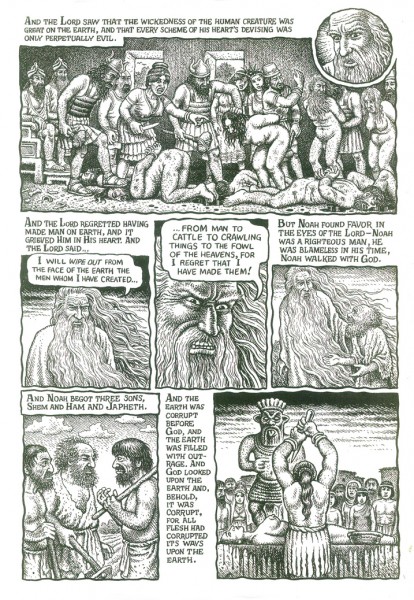 1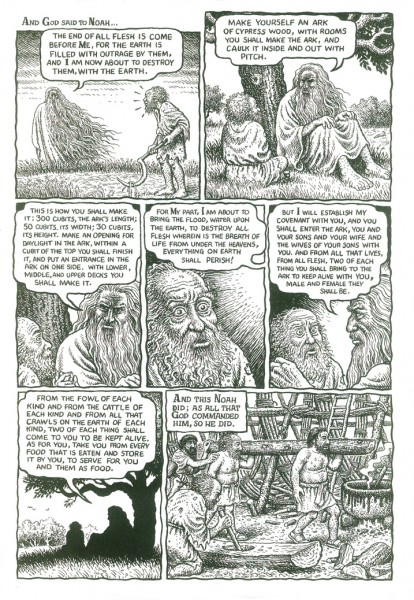 2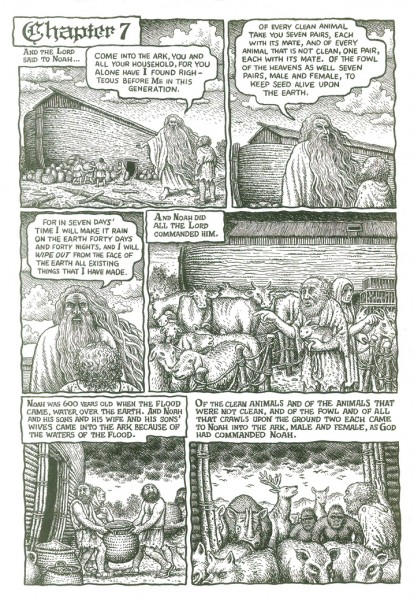 3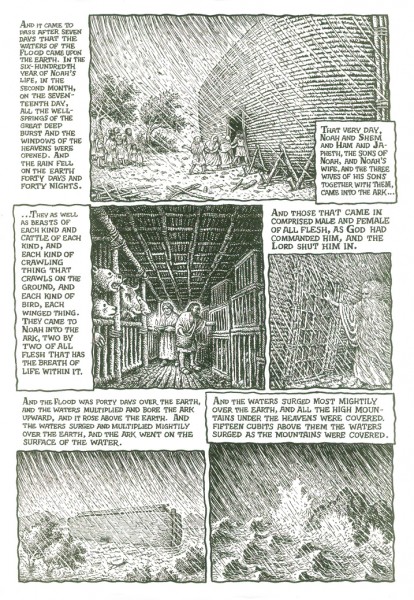 4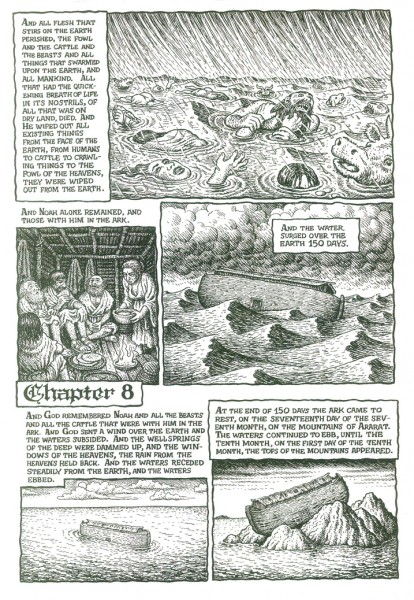 5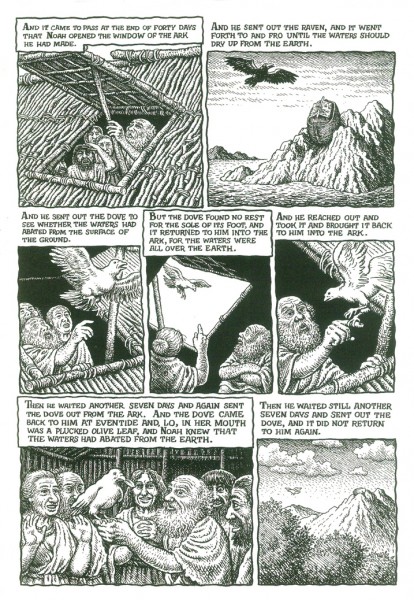 6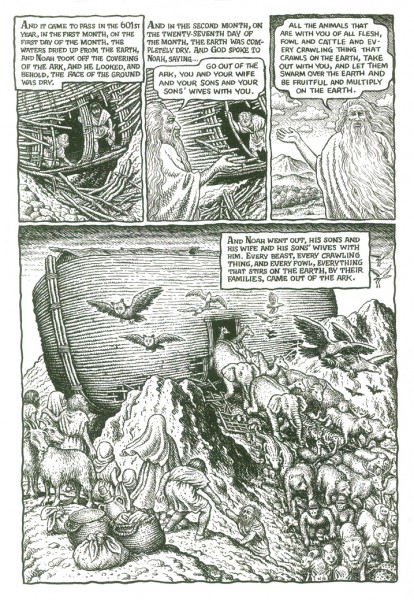 7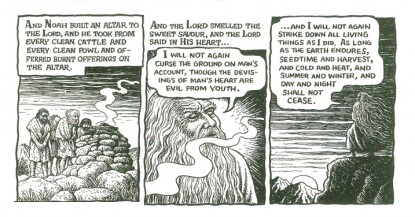 8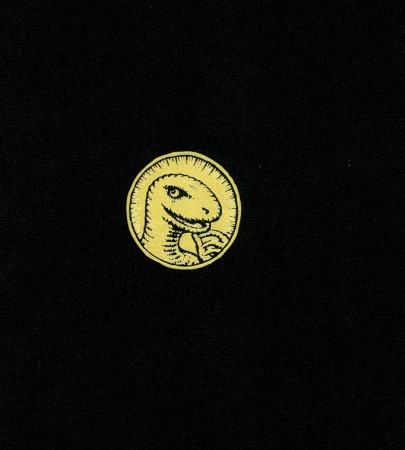 The back cover of the book itself
3 Responses to "Crumb's Mighty Genesis"
on 29 Oct 2012 at 6:57 am 1.Stephen Macquignon said …

Defiantly fitting for today

on 29 Oct 2012 at 8:27 am 2.Bill Benzon said …

Thanks for this, Michael. You read my mind.

on 29 Oct 2012 at 9:28 pm 3.joel brinkerhoff said …

So the serpent is on the back cover, hmmm…
Leave a Reply