Animation Artifacts &Disney &Photos 11 May 2011 07:09 am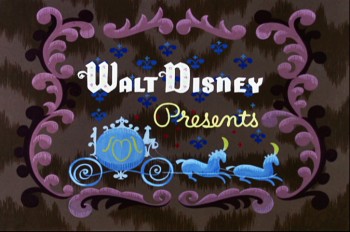 - Hans Perk sparked my interest. He recently began posting the drafts to Disney's Cinderella on his resourceful and brilliant site, A Film LA. I've had a love/like relationship with Cinderella since I was a kid. It's a strong film with some solid story work, some magnificent character animation as well as some workmanlike animation. The design goes from beautiful to ordinary and back again.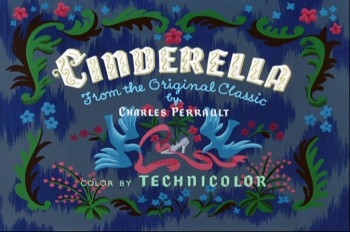 (I know, I'm a harsh critic.)
To play along with Hans' posts, I thought of doing a series of mosaics à la Mark Mayerson, but I'm looking for something else. I haven't quite figured that out yet, but I thought I'd post some photos to celebrate getting my hands on those wonderful drafts.
The first group of photographs comes from the live action reference that was done. This filmed material wasn't shot for the purposes of rotoscoping, but it was shot to give animators some reference on how the characters might move. Then, if they requested it, the animators would get registered print-outs of the images.
I'm currently reading Didier Ghez' first book of interviews with Disney artists. Walt's People: vol. 1 is just one of 11 books of interviews available. I suggest you get these; there's so much information in them. (And they're absolutely addicitive reading.) In vol. 1 Marc Davis talks about this reference foto material:
"Since I was involved with the animation of so many humans there was generally some live-action footage to work from or some sort of footage you looked over."

"Someone asked me just the other day, 'Didn't you fellows just rotoscope everything?' and that's a term I dislike immensely. When you just trace over film footage, everything has a tendency to become very broad. Every woman you drew would turn out looking like this Roseanne character on television. I see quite a lot of this thing on Saturday-morning cartoons where they've worked from live footage and it has a very traced look about it and it looks dead. Live action shows people doing things and it's right on the nose. However, in animation, I try to stay two or three frames ahead of everything; action, then reaction. You're talking about 24 frames per second that are going through the projector, so it's a minute thing that you really can't see. It's highly synchronized."

"Action that is difficult to do, such as a dancer, I would want to see a performer do it and then look at the film, not trace it. This is very true with my Cruella de Vil for 101 Dalmatians. We had a wonderful actress, Mary Wickes, who did some great live action. I used her suggestions and made them more so. If you looked at the footage of Mary and then the character, you would have a difficult time seeing the resemblance. It's suggestion you need, and that's why I dislike the term 'rotoscope.'"

"Live action may be used as a blueprint, as a reference, but never traced. I see some of our films now and it's easy to spot who was doing that sort of thing."
Here are some of those Photo references: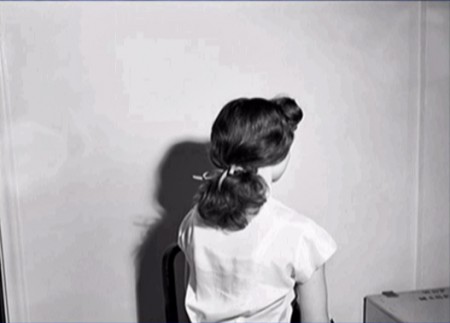 1
Helene Stanley
Obvously these are hair references.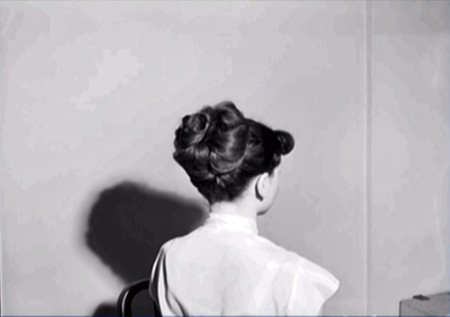 2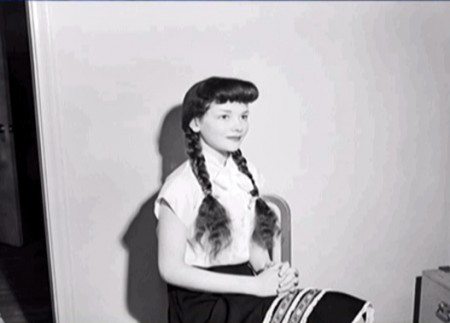 3
Helene Stanley
She almost doesn't look real in this photo.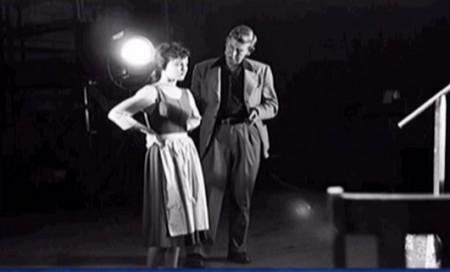 4
Here's director Wilfred Jackson with Stanley.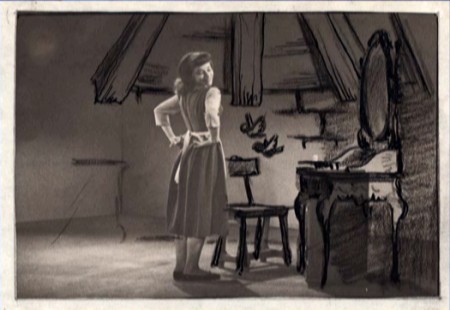 5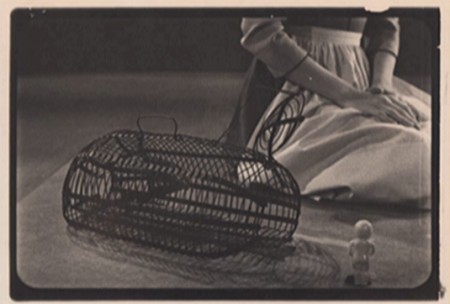 6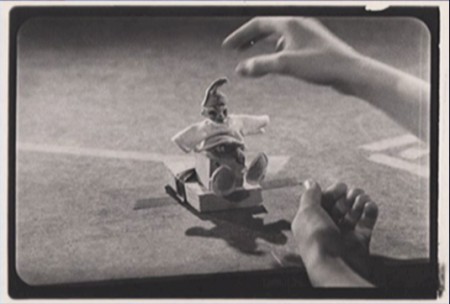 7
What they didn't use a real mice to model for Gus and Jacques?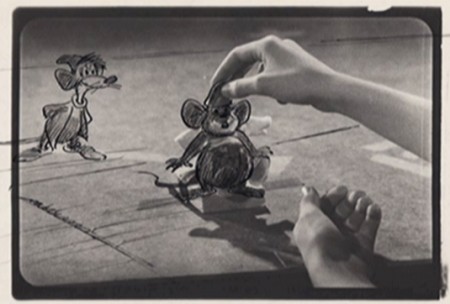 8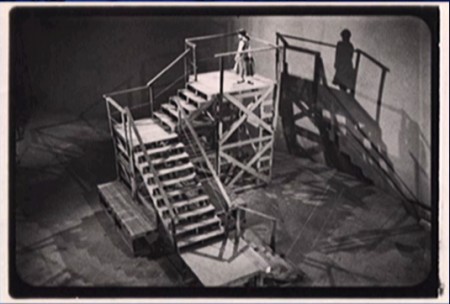 9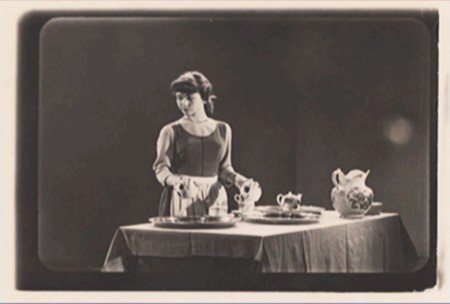 10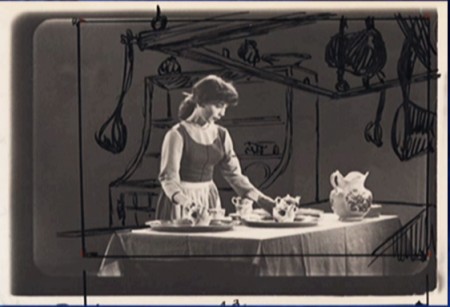 11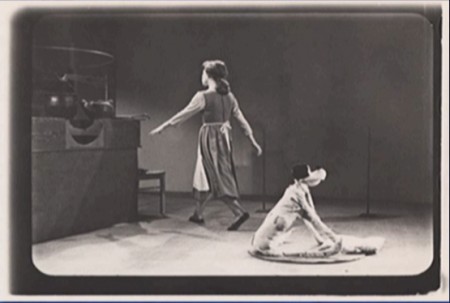 12
Helene Stanley with stand-in Bruno.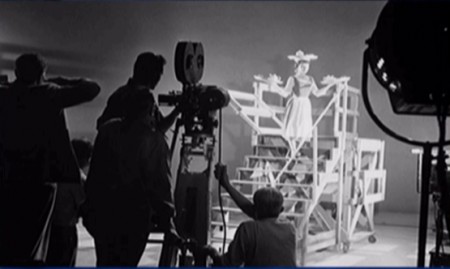 13
I can imagine that reference helped with this balancing sequence.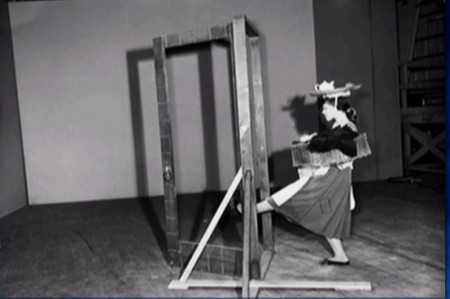 14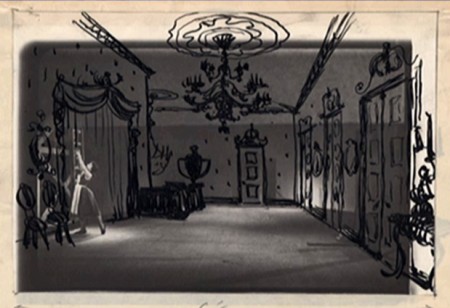 15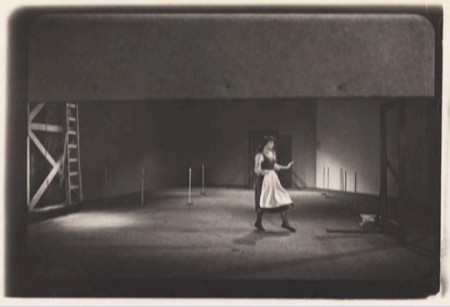 16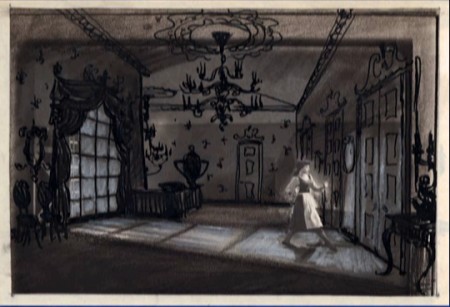 17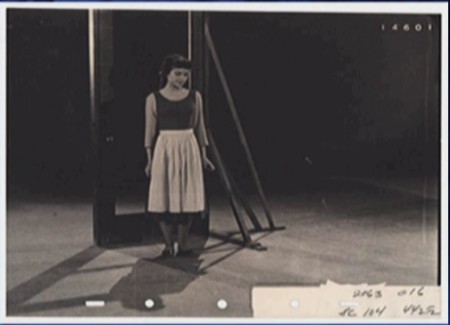 18
I didn't realize they were still using the 5-hole paper this late in the '40s.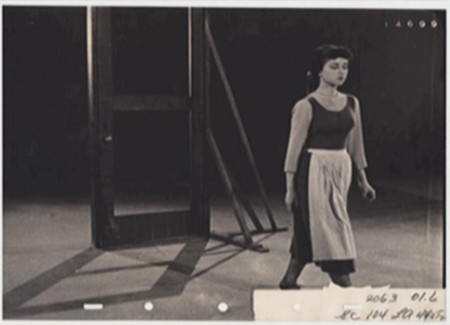 19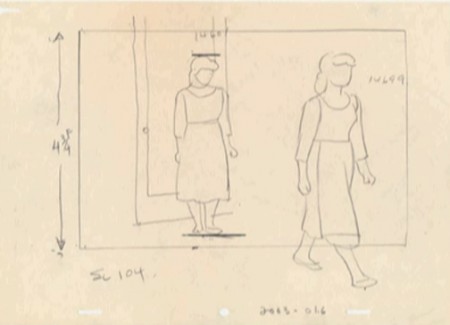 20
Down to 3-hole paper.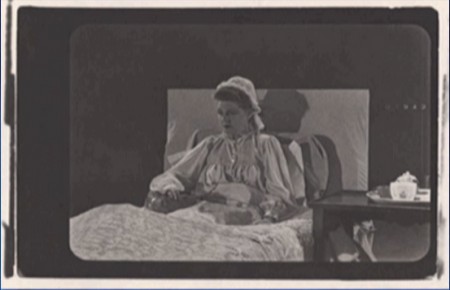 21
Eleanor Audley, the voice of the Step-mother,
also acted the part for this reference material.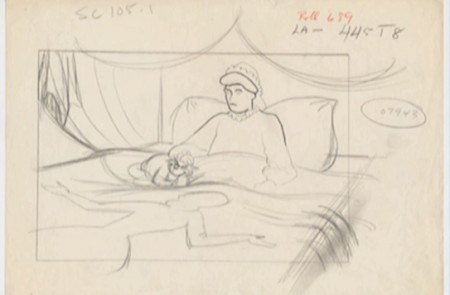 22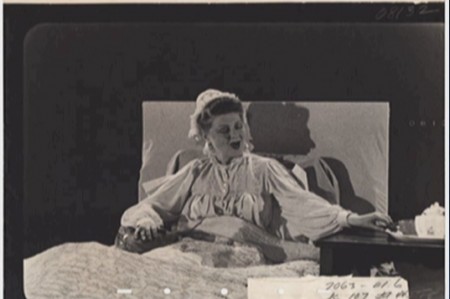 23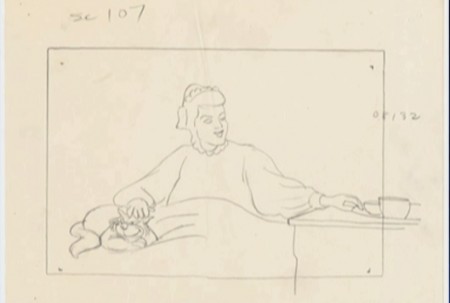 24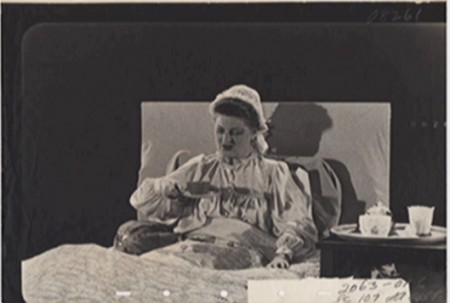 25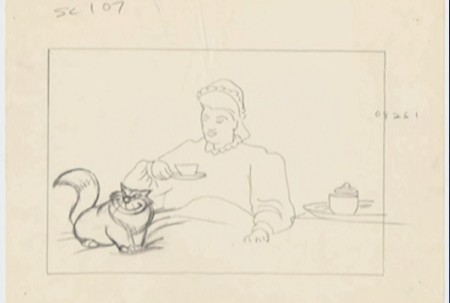 26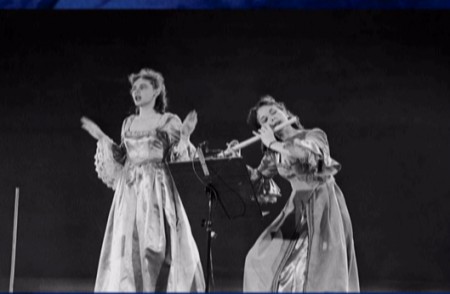 27
Helene Stanley also acted as "Anastasia."
Rhoda Williams played "Drizella."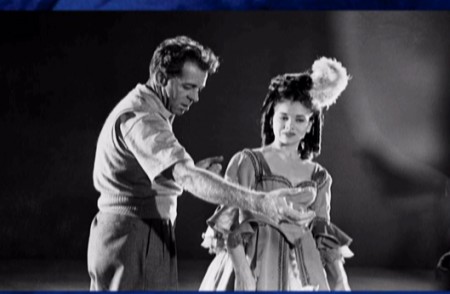 28
I'm not sure who's directing the actress. If any out there
can identify him, please leave a comment.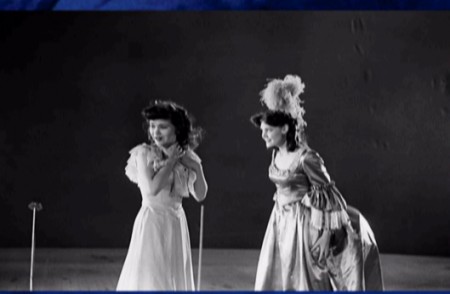 29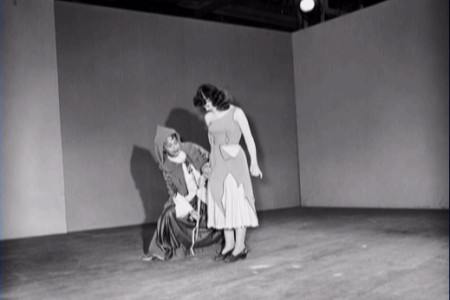 30
This is Ilene Woods, the voice of "Cinderella" but
Verna Felton was the voice of the Fairy Godmother;
Claire Du Brey performed the part for the reference material.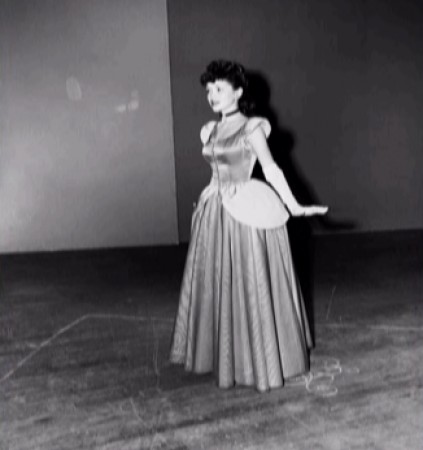 31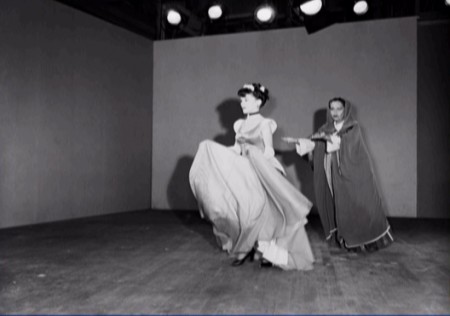 32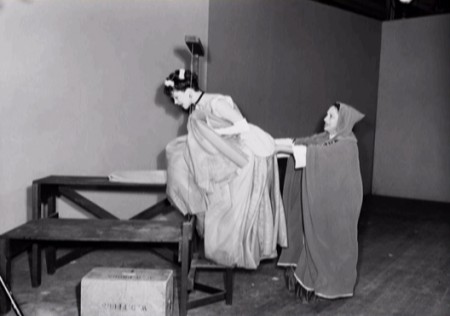 33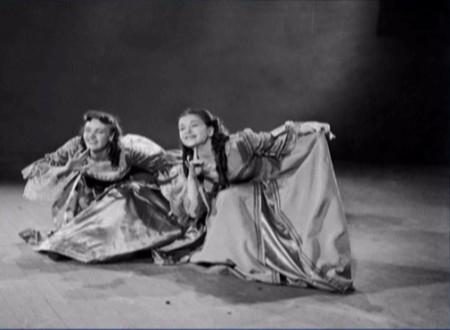 34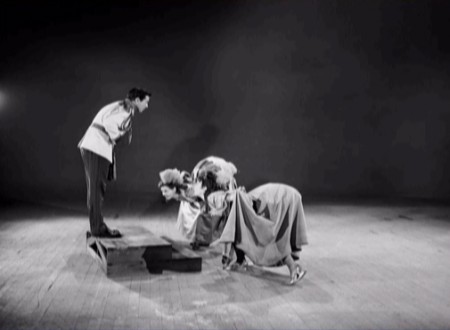 35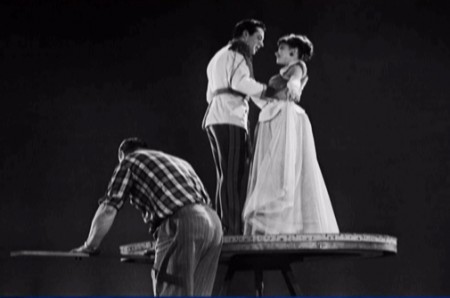 36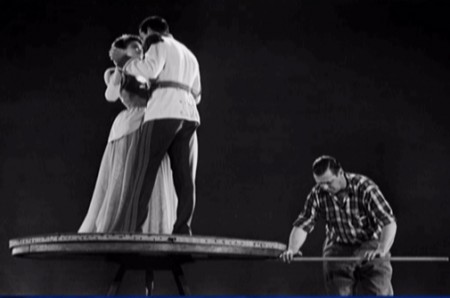 37
Anyone know who the man in plaid is?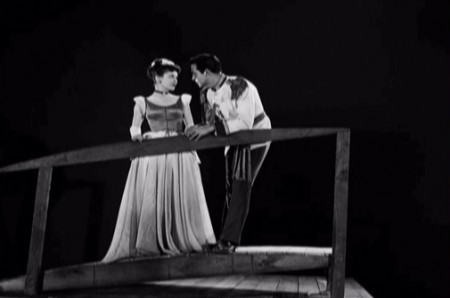 38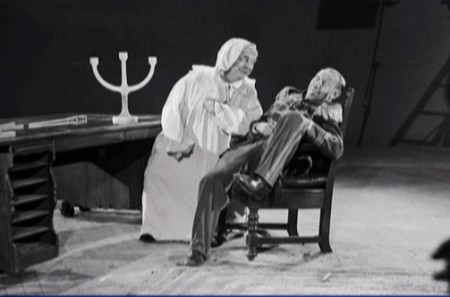 39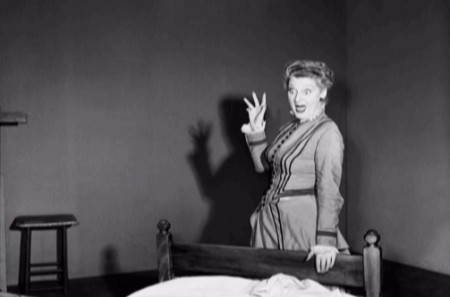 40
Eleanor Audley, again.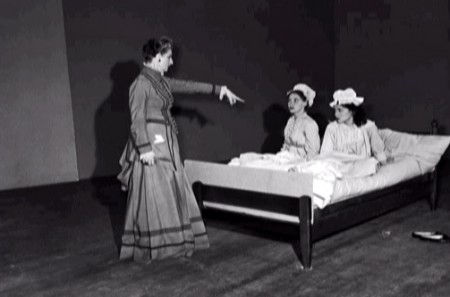 41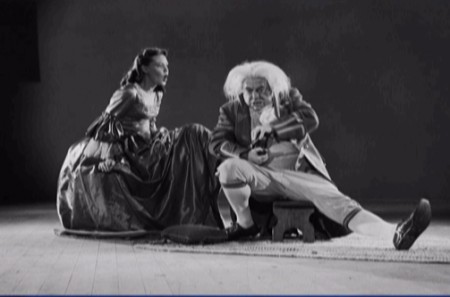 42
Trying on the shoe.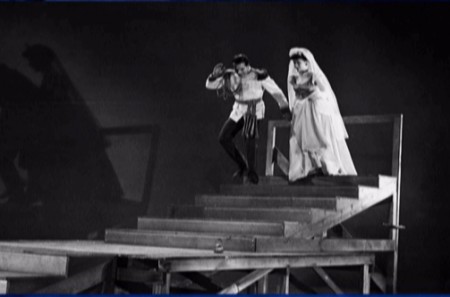 43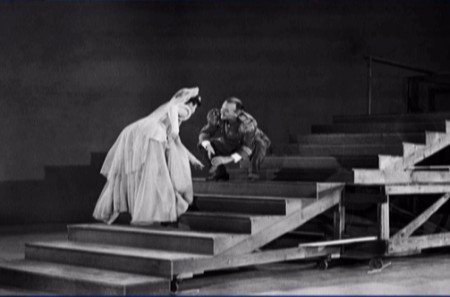 44
8 Responses to "Cinderella Photos – 1"
Leave a Reply