Articles on Animation &Bill Peckmann &Illustration &Rowland B. Wilson 13 May 2011 07:00 am
- Leif Peng on his site, Today's Inspiration, has been posting art of Rowland B. Wilson all this past week. Bill Peckmann has suggested we post a complementary piece today to work with Leif's site. Consequently, here are a number of pieces. As we go through each, I'll give you Bill to tell you in his own words what's coming.
I'm starting off with a CARTOONIST'S PROFILE of RBW. You've posted some of the art in color already, but it's nice to see how it breaks down in B & W.
Rowland was always totally aware of how his color art would translate into the gray scale.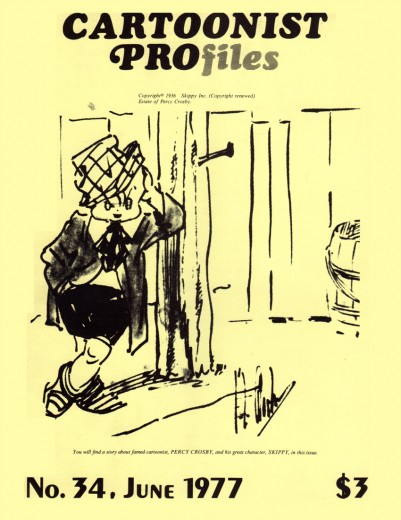 The cover of Cartoonist Profiles.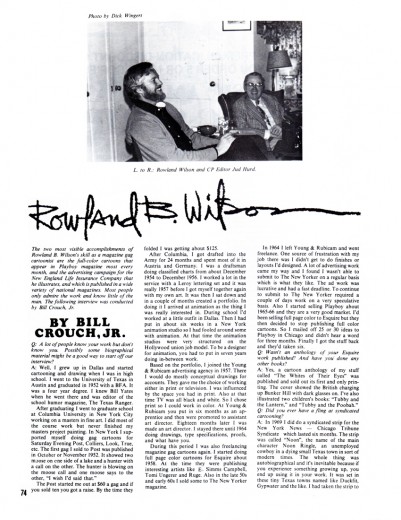 1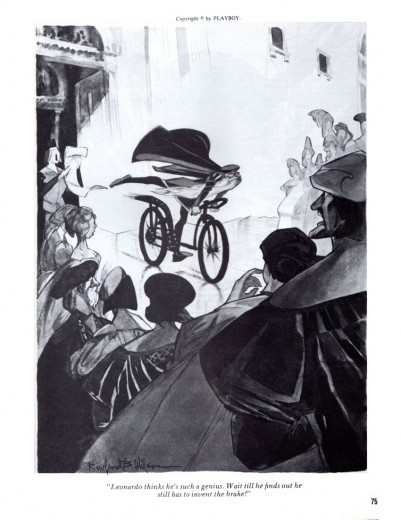 2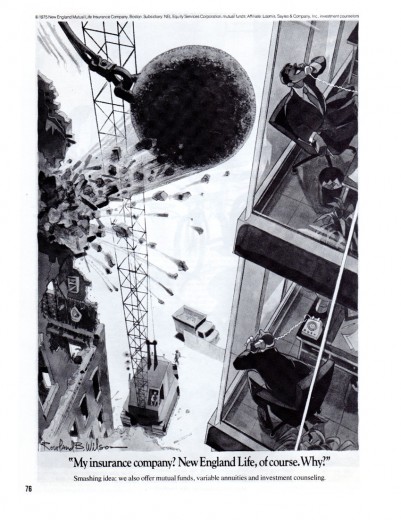 3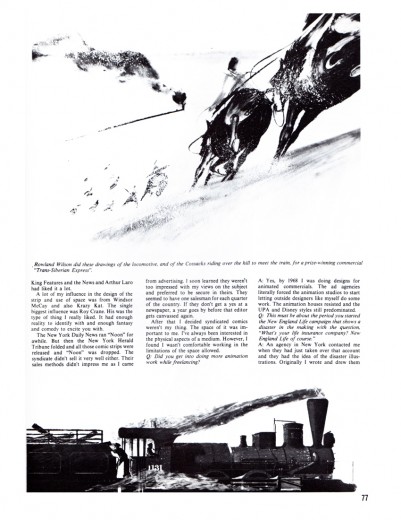 4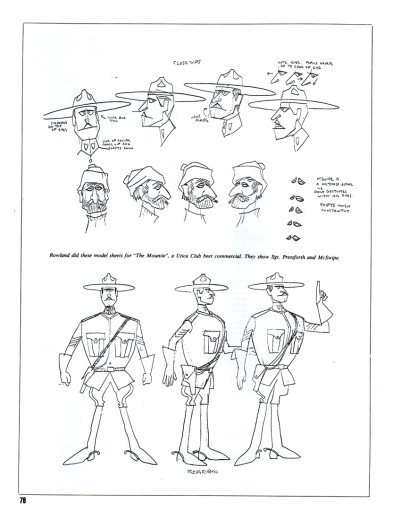 5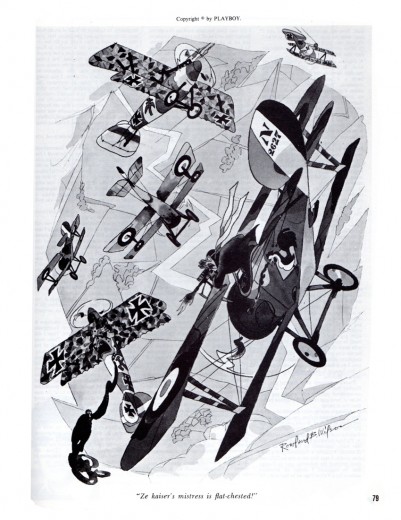 6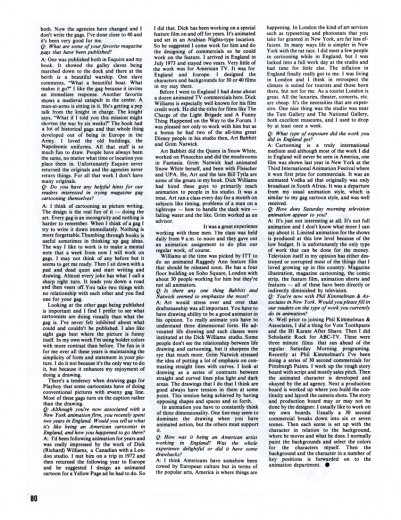 7
The next two gags were taken from a reprint book titled "Esquire's World of Humor", 1964(?). Fortunately they hadn't been reprinted in the Whites of Their Eyes, so they are somewhat "new". Sadly, they were reprinted in B & W, the color art must have been beautiful.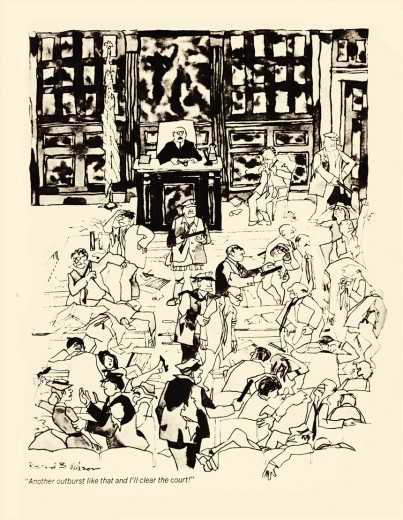 1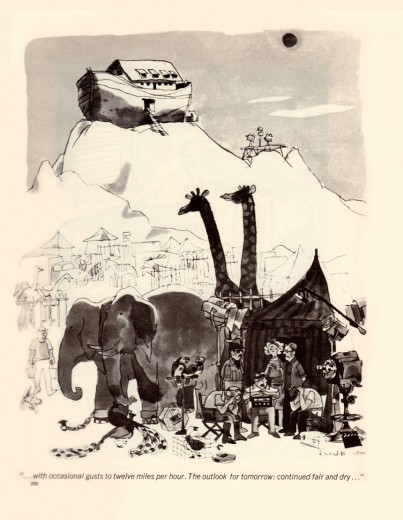 2

Here are examples of how Rowland figured out the shading of his full color TV GUIDE illustrations. He would take a Xeroxed line drawing and then "fool" with it with colored pencils.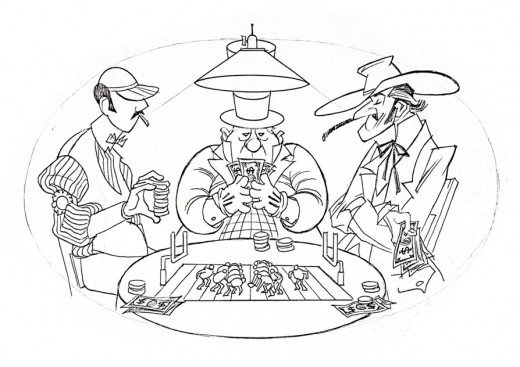 1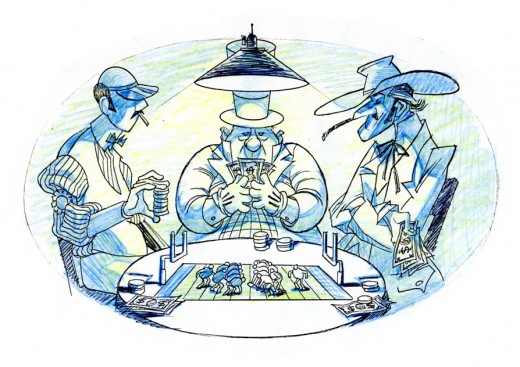 2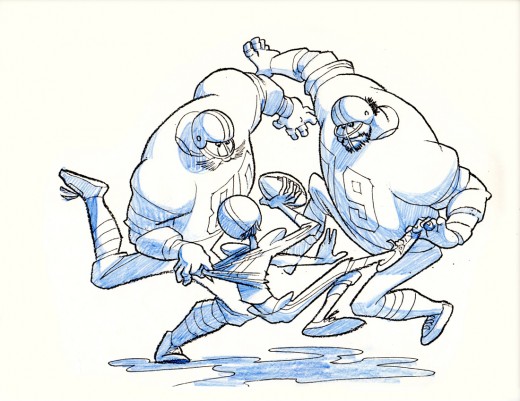 3
The next 3 pieces are roughs for PLAYBOY gags. Even his roughs look "finished". Suzanne Wilson was kind enough to send me these.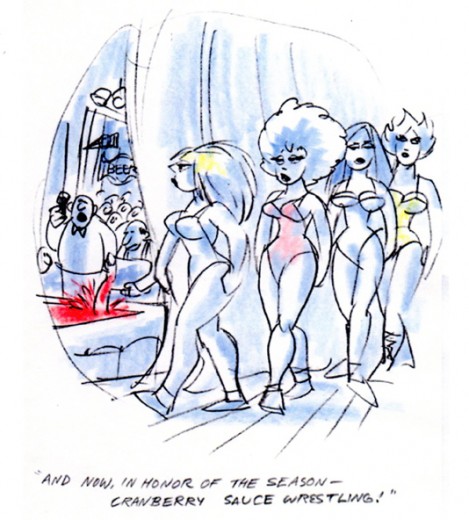 1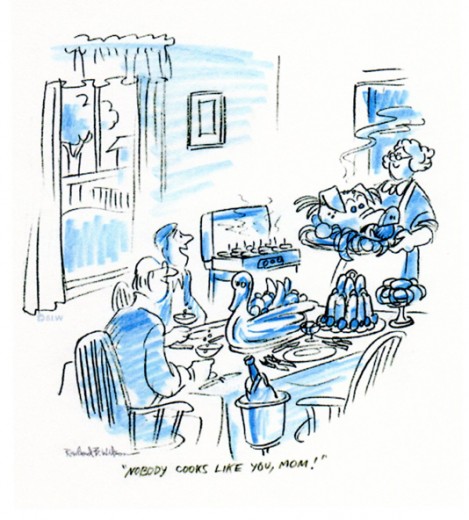 2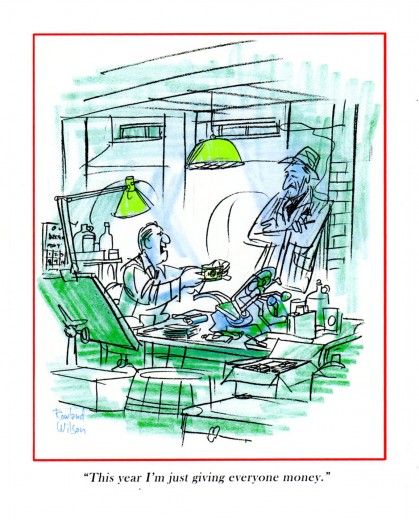 3
Here are some photos from June, 1973 when Rowland started working at Richard William's studio in London. Fortunately for Rowland, that was just the time that Grim Natwick was teaching over there and as they say… that was the start of a beautiful friendship!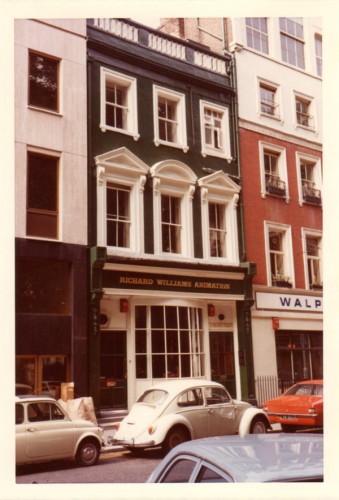 1
One Soho Square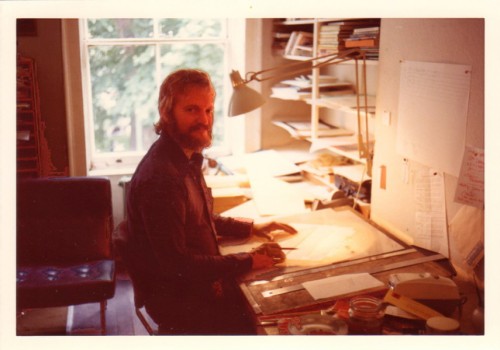 Rowland at his desk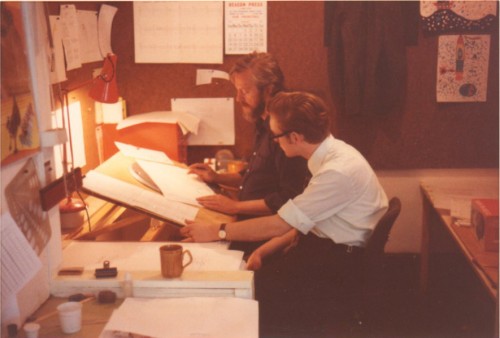 2
Animator, Jeff Short with Rowland.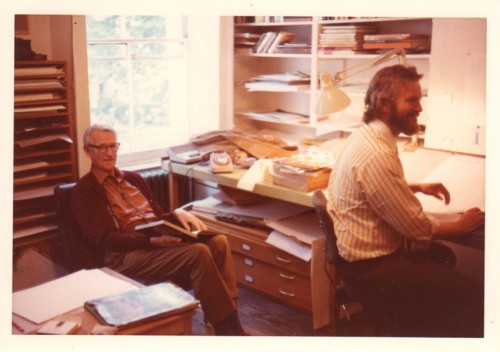 3
Rowland with Grim Natwick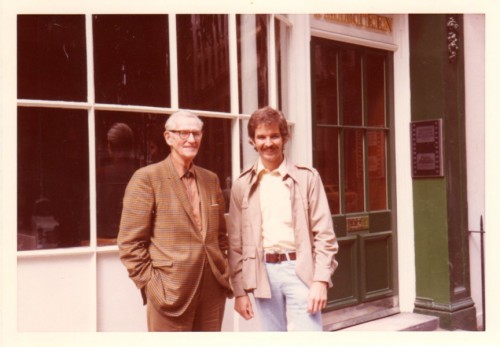 4
Bill Peckmann with Grim Natwick outside Dick's studio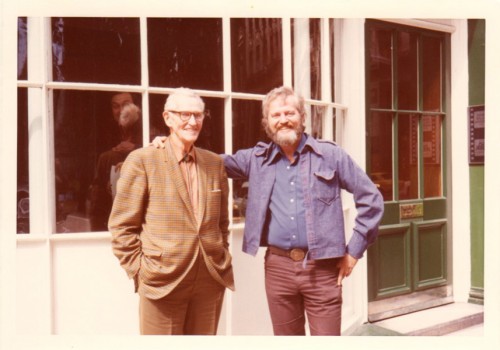 5
Rowland with Grim
Finally, here's a note from Suzanne Wilson about the Rowland B. Wilson book which is currently in the works:
A compendium (?) of Rowland's personal notes, techniques, sketches, etc. is in the works. It is largely based on Rowland's collected "how-to" pages that he developed in order to create a system that could be applied to illustration, animation, cartooning and graphic novels.

The publisher is Focal Press. I don't expect it will come out until 2012…

They haven't said I can't announce the book, but the title is not finalized (plus I am having conniptions about ever completing it on time…

I happened to scroll down on Michael's website and see Laurel and Hardy. I didn't know if you knew Rowland painted them on the cabinet doors of a workbench he built…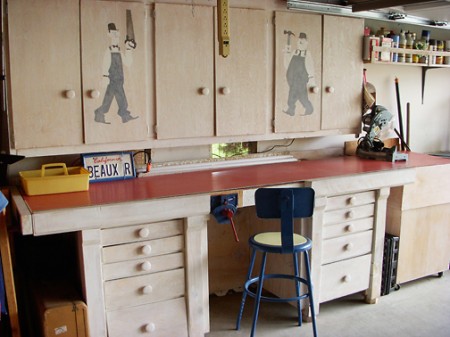 The workbench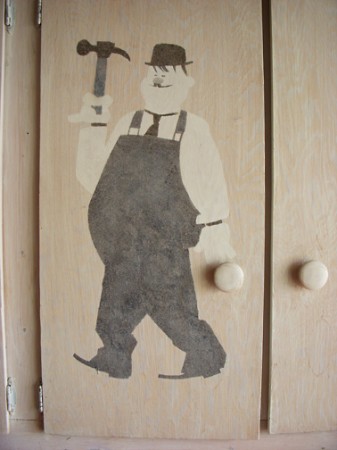 Oliver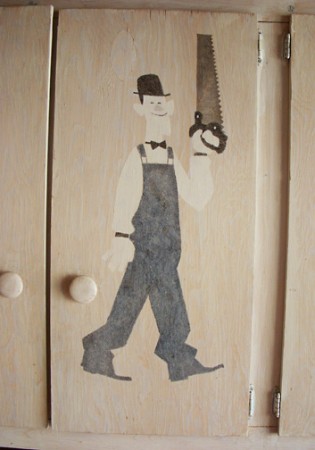 Stan
7 Responses to "Rowland B. Wilson – Inspiration"
Leave a Reply