Bill Peckmann &Books &Illustration 27 May 2011 07:01 am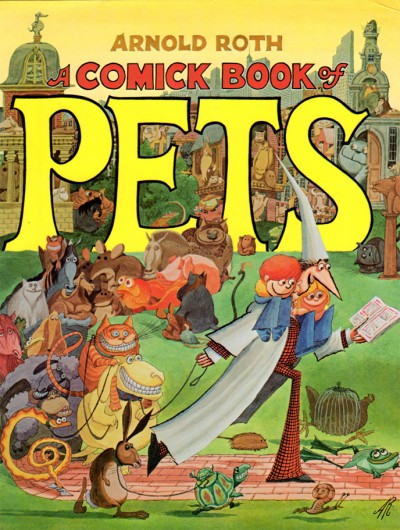 - You'll remember that last week I posted a bit of Arnold Roth's brilliant book, A Comick Book of Pets.
Arnold Roth was born in 1929 in Philadelphia, Pa. He attended public schools and was awarded a scholarship to art school. He started free lancing in 1951 and continues to do so. Mr. Roth has had cartoons published in The New Yorker, Time Magazine, Sports Illustrated, Playboy, Punch and the NY Times. He's worked briefly in animation for John Hubley and Phil Kimmelman. He currently lives in Manhattan with his wife and two sons.
Blessed Bill Peckmann has been feeding me some great scans of this book, and I'm ecstatic to be able to post them. This week, with the second part of the posting, we go out to all cat lovers (that includes me, I must say), and we present the chapter on "Cats". The material's pretty funny, and the drawings couldn't be finer. I hope you enjoy.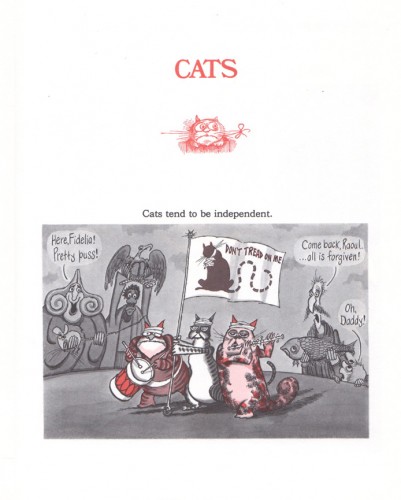 1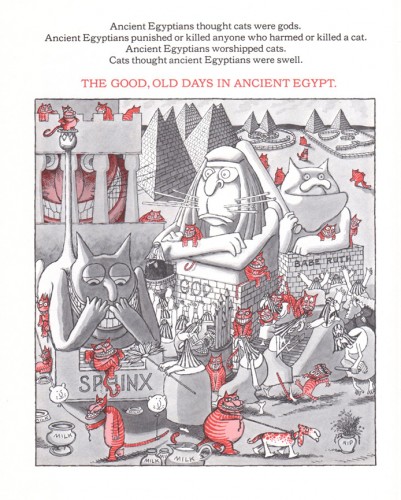 2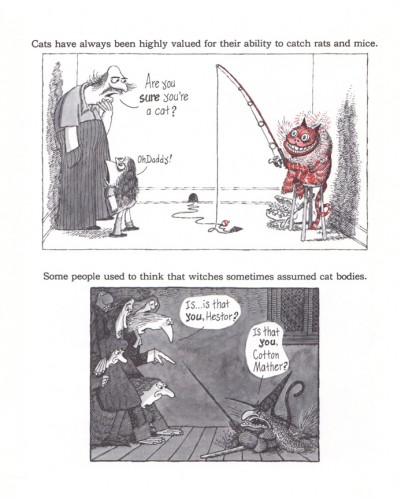 3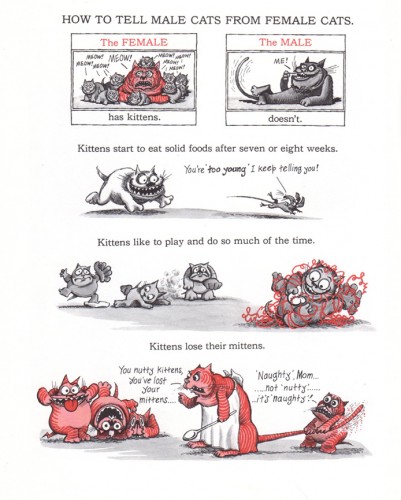 4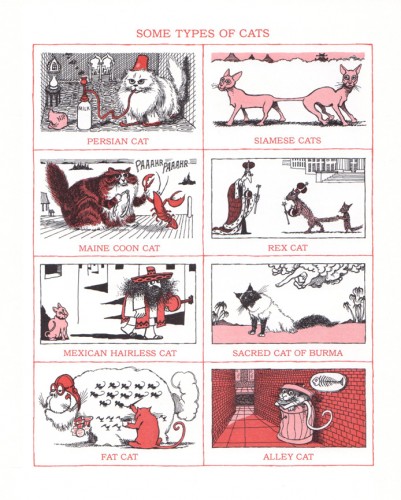 5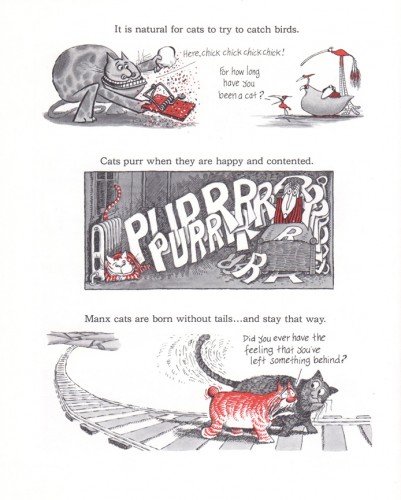 6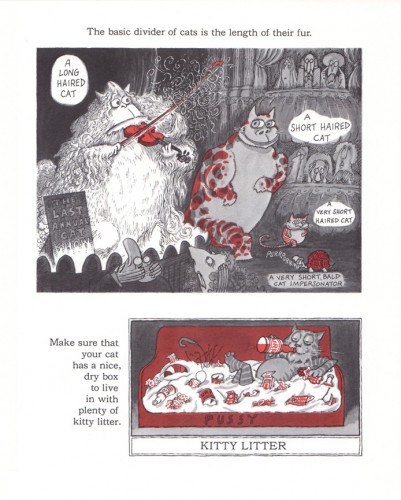 7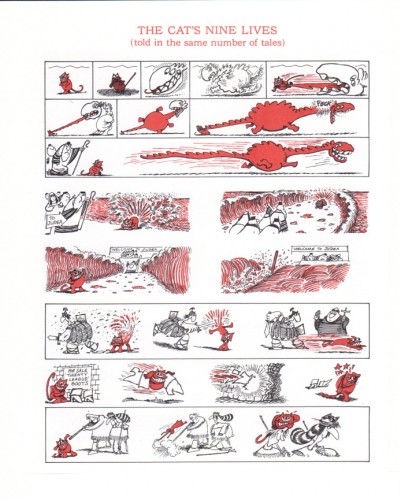 8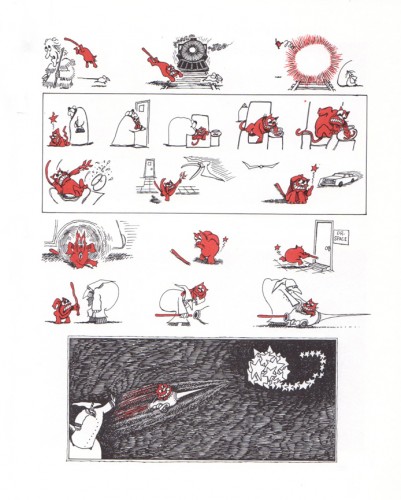 9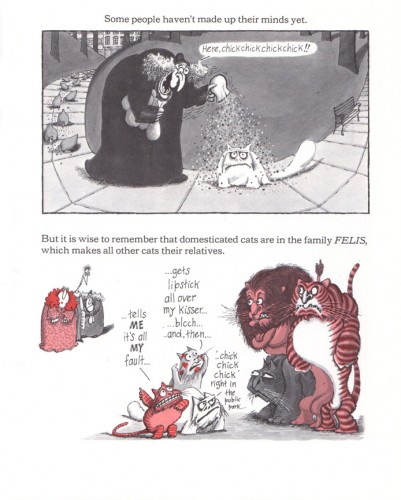 10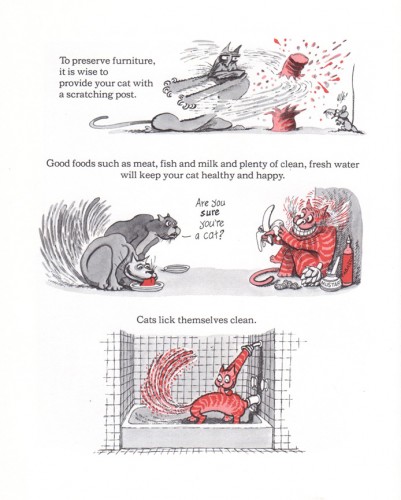 11

And as an additional bonus,
Bill Peckmann had this original ad which
Arnold Roth did for Phil Kimmelman & Ass.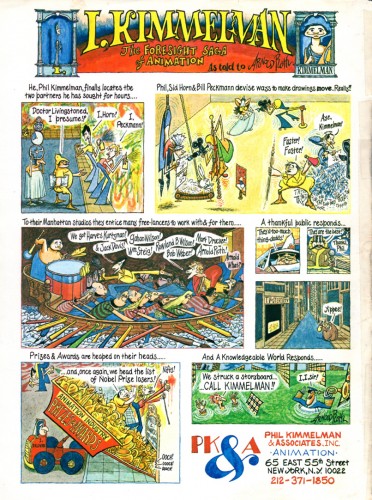 3 Responses to "Arnold Roth's Cats"
on 27 May 2011 at 8:46 am 1.tom hachtman said …

YES YES – I ENJOY. thanks Bill and Mike. I'm looking forward to spending more time enjoying these over the long weekend.

on 27 May 2011 at 9:31 am 2.Steisha Pintado said …

Michael, I just wanted to say that I noticed that you are almost a week away from your 2,000th post! I'm hoping for an extra special post on that day. I love reading your blog. Thanks for giving me (and many others) a nice animation pick-me-up every morning!

on 27 May 2011 at 11:17 am 3.Michael said …

Thanks for noticing, Steisha. I hadn't seen that. All my posts are "extra special". I'm sure I'll have a good one on that day, too. (Though I'll probably forget to notice it, again.)
Leave a Reply