Books &Commentary &Layout & Design &Theater 05 Jun 2011 07:08 am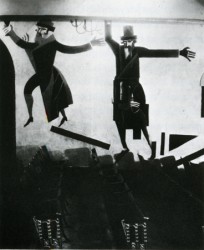 Back in 2007, Eddie Fitzgerald had an excellent piece on his site about the Yiddish Theater. This encouraged me, at the time, to write a post built on the back of some of the set designs of Boris Aronson, one of the greatest of all set designers for Broadway. I've added to it and recap it here.
Most people have forgotten the theatrical heritage that came out of the Yiddish Theater. The immigrants to America brought a theatrical treasure with them. In New York, Second Avenue housed dozens of theaters that entertained a very large audience with hundreds of plays. The shows, of course, were all performed in Yiddish. These shows were not only in Manhattan but in the outer boroughs as well.
Many performers stepped out of Yiddish Theater into stardom, but there were also many directors, writers, composers and designers that emerged as well to create the history of the mainstream theater.
Boris Aronson, a Russian immigrant, designed for the Yiddish Unser Theater in the Bronx. He took his position as an opportunity to introduce Constructivist designs to audiences. New art was entering America at the popular level, and it was accepted.
Aronson did quite a number of set pieces and costume designs before moving over to the mainstream, English-speaking theater. He became the foremost designer on Broadway designing the original productions of many shows such as Cabin In The Sky, Bus Stop, The Crucible, and Awake and Sing. His later work included Cabaret, Fiddler On The Roof, Company, Follies and Zorba.
Here are a few examples of the work he did for the Yiddish Theater.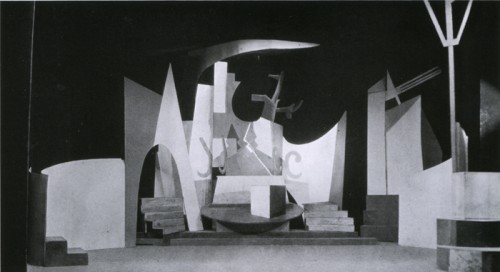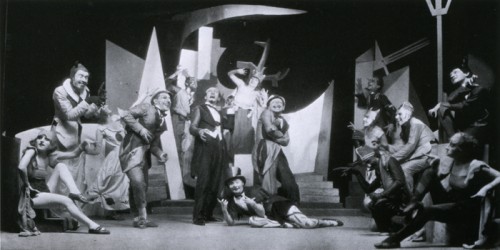 The above three images are from Aronson's first production.
The Constructivist designs were for Ansky's production of Day and Night (1924).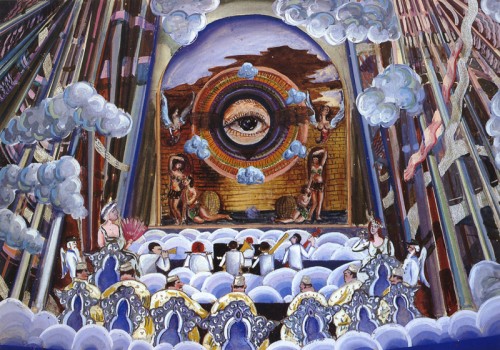 The allegorical plays of the Yiddish theater often featured Heaven and Hell.
Here, Aronson designed a "a concert hall in the skies of hell."
The show was Maurice Schwartz' production of "Angels on Earth"
for the Yiddish Theater in 1929.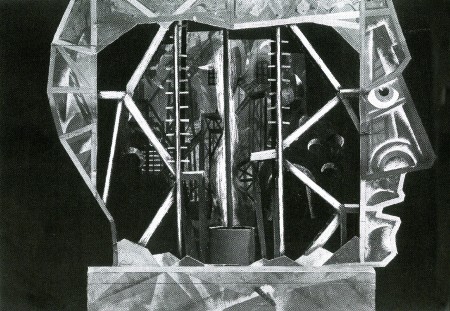 Here is his depiction of "Hell" in model form.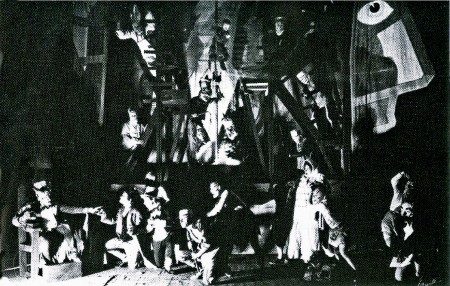 Here is the actual production of the "Hell" set.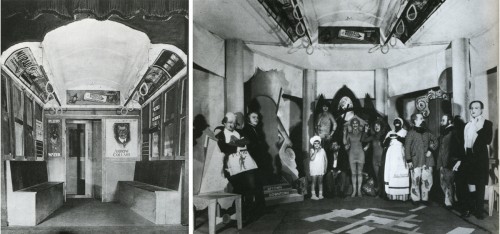 The show "The Bronx Express" required a subway car (left) with advertising cards.
A tired buttonmaker on his way home from work dreams that these ads come to life. (right)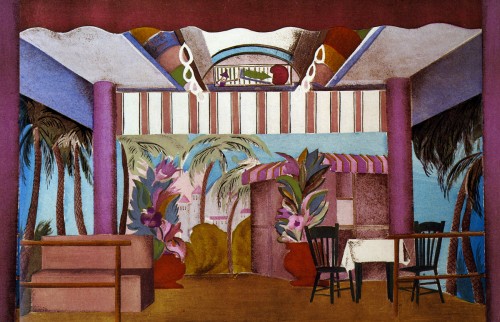 In the same show, the buttonmaker dreams of a beach resort boardwalk.
Aronson keeps the ceiling of the subway car intact for this set.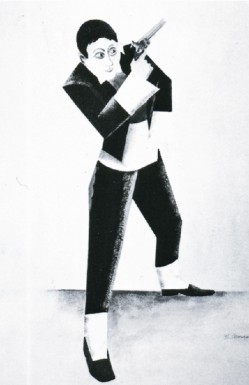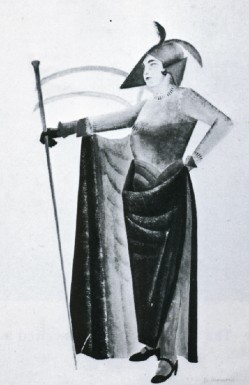 Designs for costumes for Joseph Buloff and Maurice Schwartz.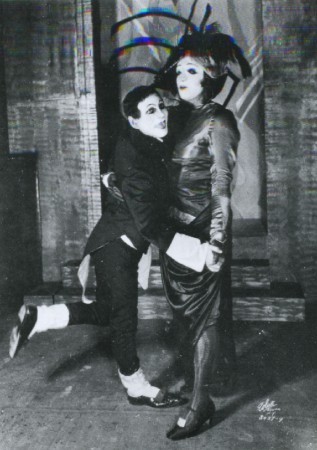 Schwartz (dressed as a woman) & Buloff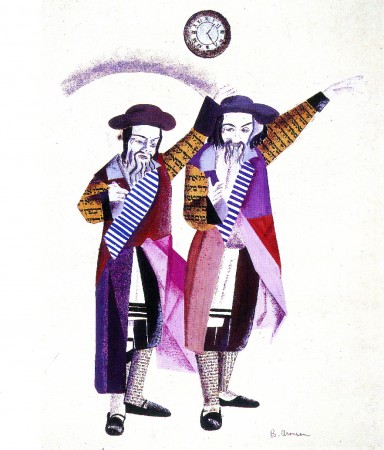 Costume designs for some of the Male Chorus.
6 Responses to "Boris Aronson & the Yiddish Theater"
Leave a Reply